So… our crazy TruFam have come together and literally put their skin on the line to raise money for their Tru brothers and sisters, with what should be an extremely entertaining game of…... TATTOO ROULETTE! That's right, everyone's bored of 5k or pushup challenges, so we decided to get creative and let you decide what we get inked... yup, we're all completely nuts!
You'll get a chance each week to pick a tattoo each of our Tru Volunteers will HAVE to get, but we need your donations.
As amusing as this is going to be, we really think it's a great way to raise some money to support the families of the people who provide you with life-changing travel experiences. By selling the skin of some of the other people who provide you with life-changing travel experiences... Obviously. We know money is tight at the moment but we reckon most of you won't mind paying ten English pounds for the chance to have your idea on our skin, or a fiver to give that idea (or even a really funny one that someone else put forward) more chance of being the chosen one... In fact, we reckon a lot of you would pay considerably more than that to brand our crew with your ideas - or at least we hope so or we will be selling our skin very cheap :( - maybe we'll end up with a cross between a giraffe and a hedgehog, or even something totally random like a jar of marmite.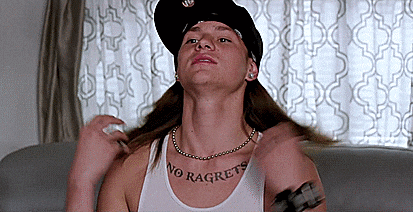 HOW IT WORKS
1. We'll spin the Tru Wheel of Fortune' (or possibly misfortune for us) see which of our brave akTru Warriors wil1.l be next to get inked.
2. You have 7 days to nominate ideas for that person's tattoo. For every £10 donation, you can nominate a new idea, for every £5 donation you can vote on an existing idea. You can vote on your own idea or someone else's or both, as many times as you like. The more votes each nomination gets, the more likely it is that one of us will end up with that idea tattooed on us.
3. To donate/nominate/vote, head over to our Tru Community Fund page. Remember to write your tattoo idea or which existing tattoo idea you are backing in the comments when you donate - OR - drop us a message after you have donated on Facebook/Insta and we will add your votes/ideas to the list - you will also get an email from Go Fund Me after you have donated which will give you an option to leave a comment so don't worry if you don't see it when you donate.
Note: Each volunteer have can choose 3 tats or things they won't get, we will list these on the pages so please don't nominate them or your money will be wasted.
4. We will keep a tally of the tattoo ideas and votes. You will have 7 days to nominate a tattoo idea, vote or donate. For example, if you want a pink donkey tattoo on one of the Doms, then £10 would get that idea nominated and give it one chance of being chosen. If you wanted to give it 10 more chances of getting inked, then just put £50 on that idea. Anyone else can also vote on that if they like the sound of the pink donkey. Just message us the idea after you donate or put "10 votes pink donkey" in the comments next to your fifty quid donation. Easy. When we get the messages we will update the list.
5. After this, we'll count up the votes and put each vote for each idea in a hat, give em a mix and pull 10 of them at random out of a hat live on TruTravels Facebook. Those 10 ideas will be put on our Wheel of Fortune and its spin will decide the fate of our Tru Warriors patch of skin. So if your idea gets 100 votes and all the other ones get 900 votes combined. Yours has a 1 in 10 or 10% chance of getting put on the wheel. One idea can only be on the wheel a maximum of 4 times so if it is drawn from the hat more than 4 times another one will be drawn. This way one idea can only have a maximum 40% chance of winning when the wheel is spun.
6. When the wheel is spun and the idea is chosen, the Tru Warrior then has 7 days to get tattooed without fail. Don't worry, we'll post the video for proof!
7. Try not to be too mean. The Tru Legends will be able to place the tattoo anywhere they choose but they can not get it covered for a period of 90 days from the date of the tat. They can, however, have it incorporated into a bigger piece or design of their choosing. Who knows, they might get good ideas for some mad new body art.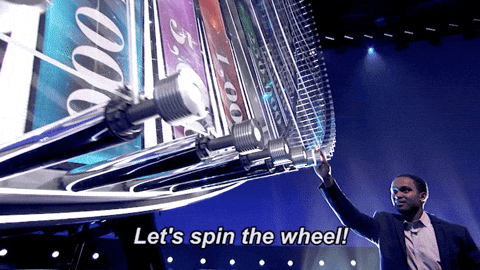 LET THE GAMES BEGIN!
WHAT IS THE TRU COMMUNITY FUND?
As you know, the tourism industry was one of the hardest hit during this pandemic, so we set up the TruTravels Community Fund in order to try and help those in our TruFamily and wider network most in need during these hard times.
We thank all of you for your donations so far, all the money has gone directly to those who may be struggling for food, in need of financial assistance or anything else to help get them through this crisis. Fortunately, the end is now in sight, however, it will still be several months before everything is completely back to normal and everyone working in tourism can start getting their income back. So we have been trying to think of interesting, funny and original ways to raise money so that we can keep supporting our family as much as possible without annoying or boring you lot with endless requests for donations on our social channels. Nobody likes that shit and there are a lot of worthy causes out there.
WHERE TO DONATE
If you want to donate to a good cause, AND be partly responsible for some hilarious tattoos, donate to our Tru Community Fund by clicking the button below. You must include your tattoo idea or which idea you choose to nominate in the comments. Just put your ideas in words and our master of design Abby will turn them into wonderful masterpieces when we get closer to judgment day.
TRU WARRIORS
Here are the crazy members of the TruCrew who have put their skin on the line... they shall now be referred to as the Tru Warriors!
SOME MORE GOOD NEWS...
In case you haven't heard, We're Back, Beaches! We are officially opening our doors again in September and getting ready to take you back the beaches (and other places) we've all been missing so much! We will be running selected tours in some of our most epic destinations, but rest assured, we will be opening up slowly and cautiously. We will only open in countries where the virus is firmly under control, and we will only open routes where we can control the environment within reason and take necessary precautions to keep everyone safe! Learn more here.
Big love,