The world is full of remarkable temples, monuments, tombs and other man-made created structures that attract millions of people all across the globe to visit every single day. Many of you may spend days on end dreaming about ticking off the Seven Wonders of the World but can easily get put off working out where and when to head first. Therefore, we have put together a list of destinations where you can start ticking off the Wonders of the World while maximising your experience in the destination you are travelling in.
Warning: prepare to have an extreme urge to explore these incredible wonders.
NO.1 TAJ MAHAL, INDIA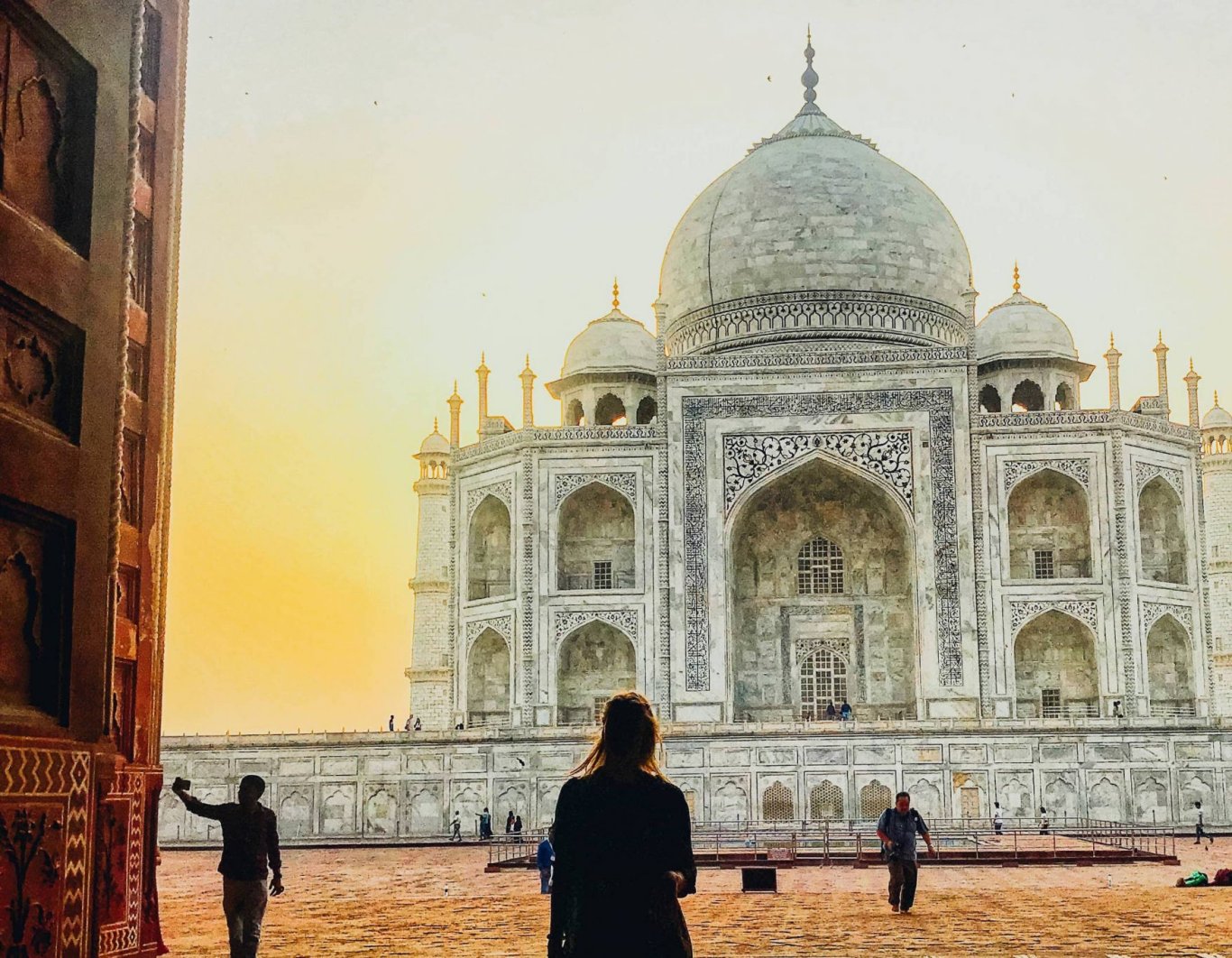 Taj Mahal is a spectacular monument in the heart of India, inspired by love and full of fascinating culture - it's no surprise that it's a must-see place to visit. The iconic mausoleum was inspired after the emperor Shah Jahan wife died upon giving birth, leading him to create this magnificent building - 22 years later, the Taj Mahal was completed.
Today, the impressive Taj Mahal is a visit you absolutely cannot miss out on throughout your travels in India. The best way to experience the pure beauty of the Taj is to watch the sunrise early in the morning, where you'll witness the colourful array of warm orange and pink shadows that rise over the building. Get your Insta worthy snaps or simply enjoy strolling around to take in this once in a lifetime moment. Top India travel tip - make sure you respect their local culture and cover up when you are at the temple.
NO.2 MACHU PICCHU, PERU

Another one of the most iconic and best things to do in Peru is to visit is Machu Picchu. Set high in the Andes Mountains, this Ancient Inca site is not only one of the Seven Wonders of the World but is known to be the most famous archaeological sites on the whole continent.
To make the most of your time at Machu Picchu, spend the day taking a leisurely guided walk around the incredible ancient ruins which are surrounded by nothing but lush green vegetation and mountainous backdrops. Most importantly, make sure you have got your camera fully charged so you can get as many awesome snaps as possible.
NO.3 CHICHEN ITZA, MEXICO

Tick off another Wonder of the World on your travels in Mexico! Chichen Itza, also known as 'mouth of the well of the Itzáes' in Mayan, is an impressive archaeological site located in the Yucatán Peninsula region of Mexico. If you're like us and love a dose of history and culture when travelling a country, this monument will be a bit of you!
To miss the crowds try to aim to get to the site early in the morning or later in the afternoon (it will also be slightly cooler temperature too, which is a bonus!). You can then travel a short distance to Cenote Ik Kil, a natural swimming pool which is the perfect way to cool down and relax after your busy day.
Fun fact: between the months of March and September sunrays are created over the Pyramid which creates a shadow in the appearance of a serpent slithering down the staircase. A pretty awesome sight!
NO.4 HALONG BAY, VIETNAM

Although Halong Bay isn't an official 'Wonder of the World' it has been previously classed as a Natural Wonder of the World over the past few years. Halong Bay's heavenly natural beauty is made up of mystical limestone mountains that fill the warm emerald sea. Tourists are fascinated by its character and history full of breath-taking views and experiences - there is no surprises it's one of the best places to visit in Vietnam.
For any further information or to give you a bit of travel inspo, pop us a message at info@trutravels.com or come and speak to us on our live website chat. Big Love!