We're on a mission to give back to our planet and the communities we travel in, and we are one step closer after taking part in Bali biggest beach clean!

BEACH CLEAN UPDATE
On 15th February, a few awesome members of our TruCrew in Bali took part in the 4th annual 'Bali's Biggest clean up' hosted by 'One Island One Voice'. Locals, tourists and many businesses all got involved in spreading the eco love and joining forces to help clean up Bali!!
Bali island doesn't have the infrastructure or recycling plants needed to deal with the amount of single-use plastic or waste produced by the millions of tourists who visit each year and the locals who live there. Meaning, most of the rubbish ends up in the streets, the rice fields, beaches and even the oceans. To try to tackle this problem, 'One Island one Voice' decided to host an annual clean up to get as encourage as many people as possible to host a beach clean up to help make a difference.
In 2020, we had over 12,500 volunteers (including the TruFam!!) across the island helping out to collect the rubbish in over 112 spots across Bali.
TruTravels staff and guests all got involved in doing what we love; giving back to our local communities where possible. It was such a fantastic experience seeing locals and tourists working hard together (even when it was raining!!) to make a change and keep Bali beautiful. We managed to collect a HUGE 20 tons of waste, which was sent back to Eco Bali who make sure it is recycled properly, instead of just ending up in the oceans or the landfill!!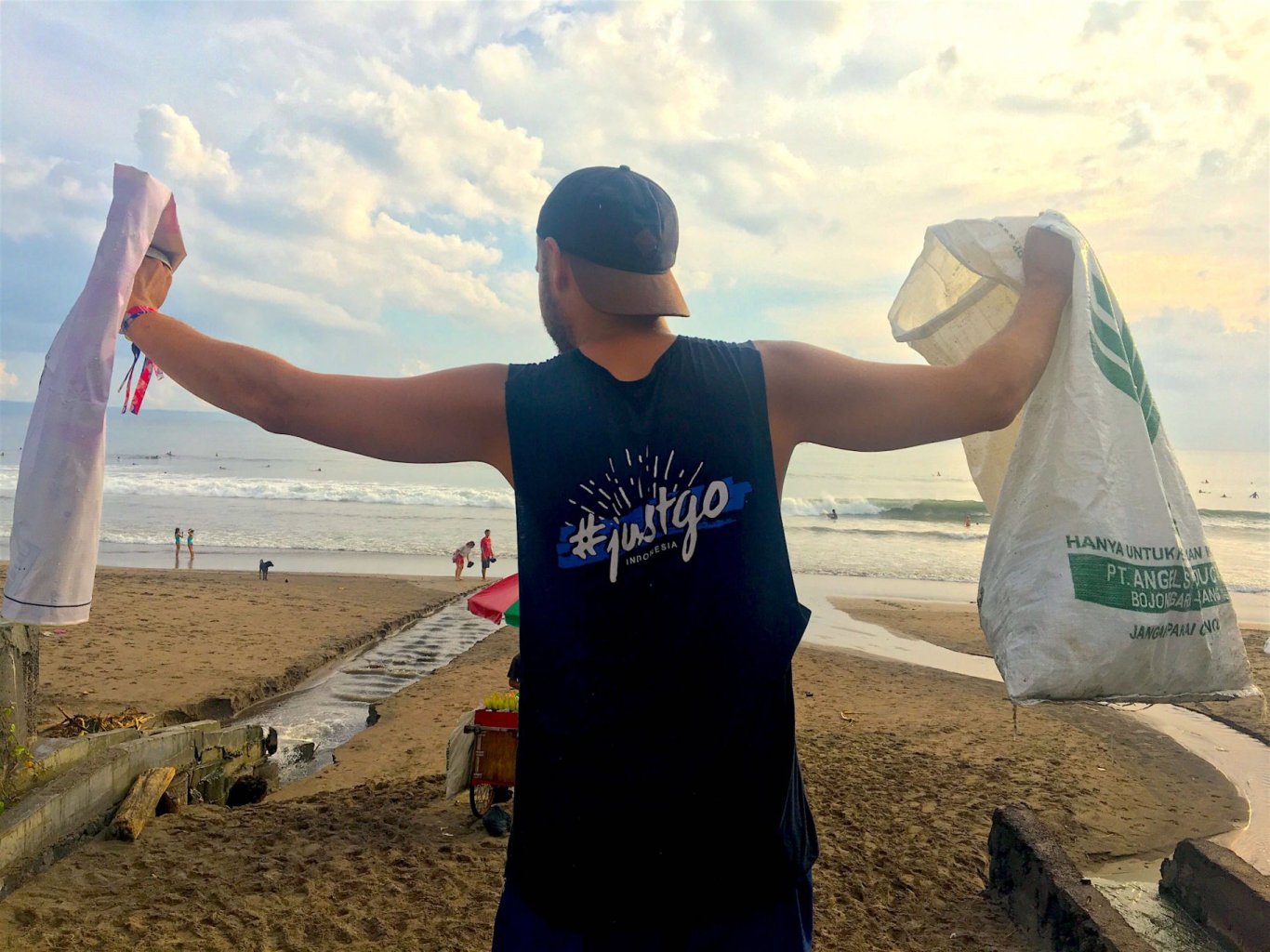 THE BREAKDOWN
Overall a massive 20kg was collected across the island. Here is a breakdown of all the rubbish that was collected:
Plastic Food Wrappings: 20%
Cigarette Butts: 17%
Plastic Bottles and Cups: 16%
Straws: 11%
Other Plastic: 11%
Plastic Bags: 9%
Other: 6%
Glass: 5%
Shoes: 3%
Fishing Gear: 1%
Cans: 1%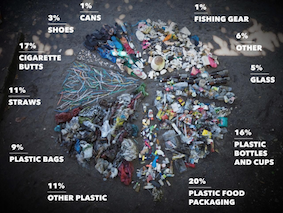 To find out more about what we do to help clean up Bali and the surrounding areas, have a read all about Gili Eco Trust, an incredible charity close to our hearts, who work hard to pick up waste all over Gili T island, to sort out the rubbish to be sent back to the mainland to either be disposed or sold for profit.
A huge shoutout to everyone for getting involved, it is so inspirational to see when we all come together we can make significant achievements to the planet. We hope to lead by example, be proactive and work together to make a change. See you next year!