We have put together a little blog series for you all highlighting some of the best places to travel to between November 2020 - May 2021. We don't know about you, but this lockdown has us planning our next trips already, so get that bucket list in order! Hopefully, these blogs will give you some travel inspo and more ideas to add to your wish list.
NOVEMBER TRAVEL 2020

NO.1 ISLAND-HOPPING THE WEST OF THE PHILIPPINES
Monsoon season is out of the way in November making the Philippines a must-visit for your 2020 travels. It's the perfect opportunity to get your dose of Vitamin D, especially for those of you going into the Winter months. The West of the Philippines, in particular, is the place to be, and there is no better way to experience it than island-hopping across the stunning country. Imagine being surrounded by beautiful turquoise lagoons and crystal-clear waters, chilling on a boat with your best buddies, listing to your hottest jam. Life doesn't get much better than that!
The West of the Philippines is exactly how you would imagine the Philippines to be and is not short of activities either. Cool off in the stunning waterfalls in El Nido, zipline over the beautiful Nacpan Beach, snorkel amongst Japanese shipwrecks in Coron and stay on an exotic private Castaway Island. There is plenty to offer here, so what are you waiting for? It's time to get this one ticked off the bucket list this November! If this sounds like the adventure for you, check out our Philippines West tour.
Philippines West Tour Highlights:

Castaway Island Getaway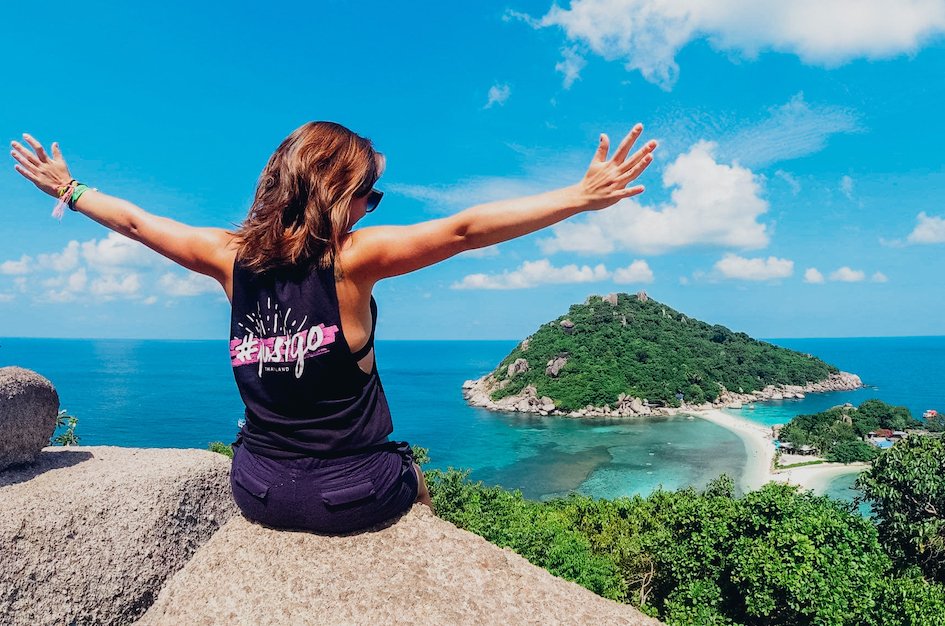 NO.2 EXPLORE SOUTHERN THAILAND
Everyone has got to take a trip to Thailand at least once in their lifetime, and the South is a popular destination for travellers in Thailand. Head down South to soak up the tropical sunshine and island-hop all the hotspots and hidden gems that cover the southern part of the land of smiles. Khao Tao is the place to go if you love to scuba dive, wish to learn, or fancy heading out on a snorkelling adventure to see all the colourful marine life that surrounds the island. Not to mention, Koh Tao boasts some of the most incredible sunsets in Asia!
Koh Phangan has a more chilled out hippy vibe with numerous beautiful beaches, rooftop bars, and infinity pools. There are many parties of Koh Phangan, but you've got to make sure you head to the famous 'Full Moon Party' which is a massive crazy beach party that goes on till sunrise! Head across to the southwest to Phi Phi and check out Maya Bay where the famous Leonardo Di Caprio film 'The Beach' was filmed (and is also a great travel book to give you wanderlust!) or party the night away along Bangla Road in Phuket. If you have a little longer to trace,l you could also head to the breathtaking Khao Sok National Park and spend a night on floating bungalows. Truly paradise!
These islands are all fairly close to each other, and you can go between them via ferry if you wish to tick a few off the bucket list or check them all out and more on our popular Thailand Island Hopper tour.
South Thailand Highlights: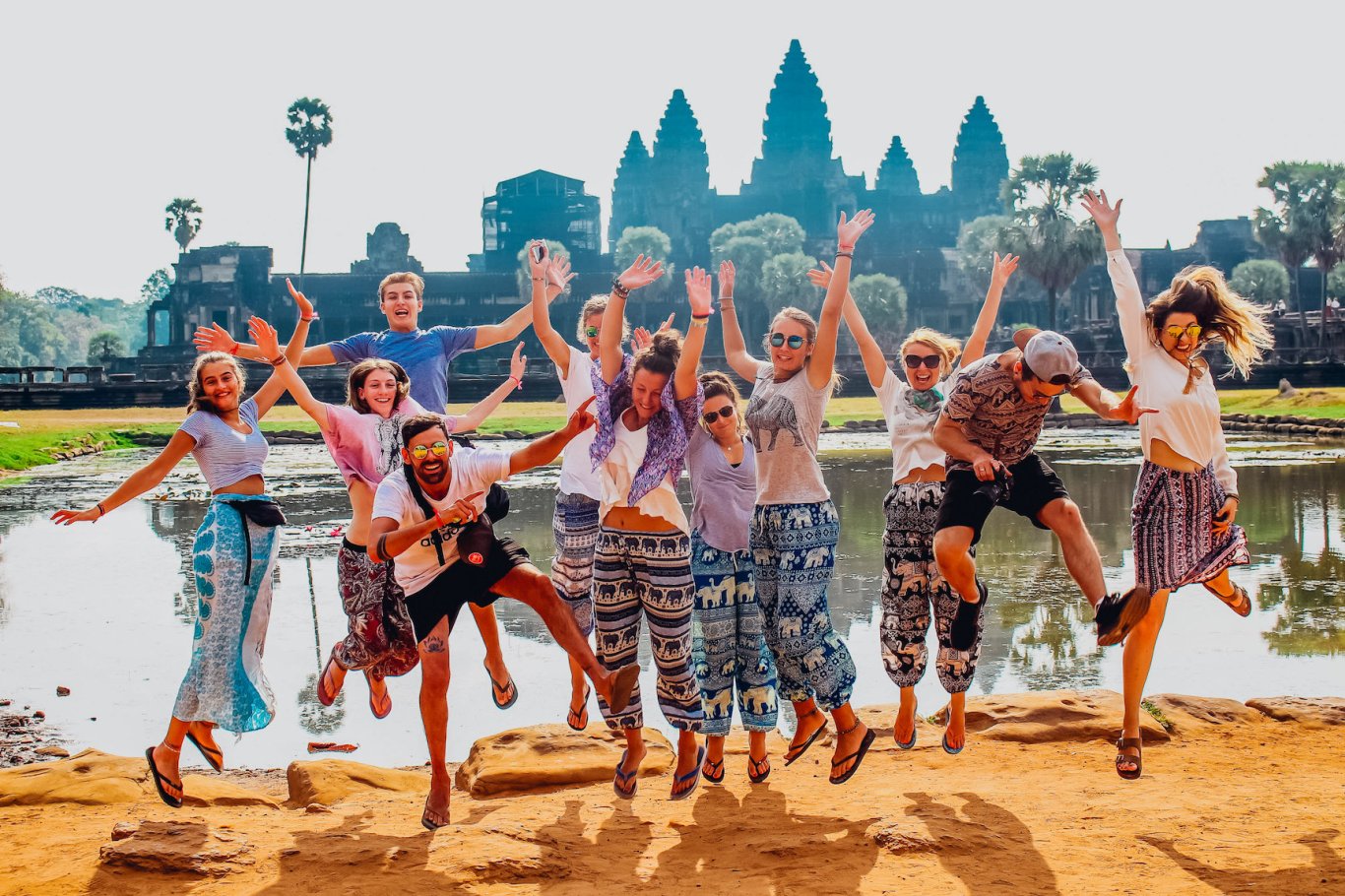 NO.3 VISIT CAMBODIA
Cambodia is an awesome destination to visit on your 2020 travels in November as it's the dry season meaning no rain and lots n' LOTS of sunshine. This country has something to offer everyone, with heaps of culture, stunning islands, buzzing nightlife and some epic relaxation spots, so you definitely won't be disappointed. Many of you may have heard of the Buddhist temple complex Angkor Wat in Siem Reap which is the largest religious monument in the world and a must-visit for anyone travelling Cambodia.
Perhaps you are after a more relaxing holiday? Then be sure to add Koh Rong Samleom to your list – a stunning island getaway where you can soak up the sun snoozing in hammocks on the water. Or if you are a history lover, take some time to learn about the not so distant past of the Khmer Rouge. Cambodia has a chilling story to be told, and you will be amazed at how far this country has come since. It also gives you a new-found appreciation for the people there who are some of the friendliest you will ever meet. Take some time to read our complete 'Cambodia Backpacking Guide' to get yourself ready for your 2020 travels there.
Highlights of Travelling Cambodia:
Stunning islands of Koh Rong Samloem
There you have our top destinations to travel to in November 2020. We hope that helped give you a dose of travel inspiration but come and chat to us on our live website chat if you have any questions!