Hey, remember those 2020 travel plans you made, only to have them dashed and trashed by the sh*t-storm that is the C-word? Well, we're here to perk your spirits right back up and remind you of the beauty that awaits this coming January (that's right, those lush destinations haven't moved a muscle all lockdown and neither have we). So, you can sit handsomely from the safety of your self-isolated home desk and swoon over the good sh*t until this almighty storm blows over and we can go do what we do best in 2021!
WHERE TO TRAVEL - JANUARY 2021
NORTHERN THAILAND


Thailand is, and will always be, a tropical haven for anyone desperate to abandon the purr of the city for a hot second. Where strangers joined by bottles of Chang on hostel rooftops, trek the depths of velvety jungles, busy market places, crystal oceans abundant with fish your brain can barely comprehend and devour in merriment at a table of vast spice and splendour. Sounds alright, no?!
What's more, is this stunning landscape is rich in digestible culture, accessible enrichment or whatever you want to call it; from authentic cookery classes to see-it-do-it animal sanctuaries, diving schools, temple tours, canyon zip-lining and intimate boat trips out and around the neighbouring islands. Yeah, you get to do ALL of that and more on our 14-day Northern Thailand Adventure (a TourRadar award winner, so you know...let's go). Still, sat on the fence? Get a grip. Get down you fool! Each strip of milky white sea-shore boasts the wildest parties, booze by the bucket (DANGEROUS) and the full moon energy of a RAVE-nous pack of wolves. Awwwoooo! Now we're talking.
With their seasons swinging from Monsoon (as wet as they sound, but admittedly easier on the pocket) to Thailand's driest and most favourable season by the end of lockdown, now has never been a better time to pack your bags and jet off pronto. Don't just take our word for it though, get yourself out there kiddo.
COSTA RICA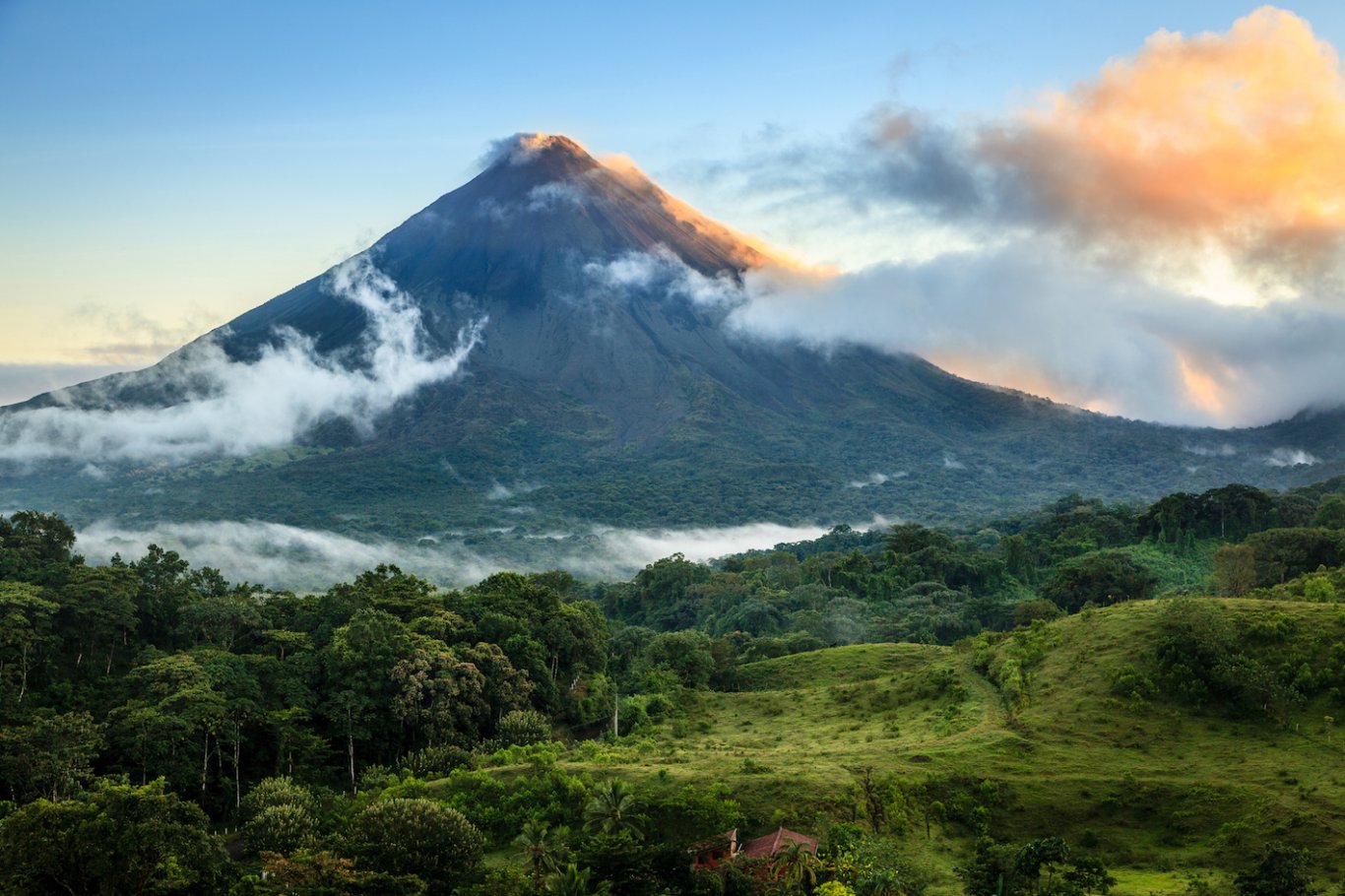 Who wants a Dry January, when Costa Rica boasts volcanic hot springs and epic waterfalls at 25+ degrees? Sorry, but we know what we'd rather be doing. With many top destinations still with the border question mark hanging over their names due to the pandemic, Costa Rica is one of the few parts of the world that is further along than most. In fact, for most visitors you can visit right now once you can provide a negative COVID-19 test within the prior 72 hours. As global trends go, this is the best news you could hope for. January 2021, we're coming for you!
Known for its lush jungles, adorned with over half a million different species (show-offs), Costa Rica doesn't do its wildlife by halves; or anything for that matter - and neither should you.
Are you the outdoorsy type, who loves to leap out of bed at the crack of dawn, WITHOUT AN ALARM?! Oh yeah, we know your type. You love green juice, right? Well, anyway, you'll love this. Hike below the rich and diversely inhabited jungle canopy, or zip over the top of it, taking in the vast surrounding mountains and all of the countries beauty. It's no surprise that backpacking adventurers (like yourself) popularly swoon over the route from San Jose, an enormous bustling city surrounded by rolling hills to Santa Teresa. Along the way, you can visit Monteverde, famous for its dreamlike cloud forests or lounge in the volcanic hot springs of La Fortuna. Lush.
Looking for something a little more zen and less strenuous than a sunrise hike or drive along the Cosos Island coastline? Chill. No really. Costa Rica is abundant with yogis, surfers and sun-seekers alike, enjoying the slower pace of life. These "hippies" have got great taste you know and they're contributing to a greener globe too; as Costa Rica will be fully carbon neutral by January 2021.
Pura Vida is the ethos of the country, it translates to 'Pure Life' and if they started a religion based on this philosophy, we'd be devout af. So do yourself and the planet some good, tell your boss you're off to 'find yourself' for 10 days on a Costa Rica Adventure and we'll meet you in San Jose (do you know the way, wow, wow, wow, wow, wow, wow, wow, wow, wow, wowwwww) Book that flight to Costa Rica and we'll see you there in January!
VISIT LAOS FOR A NOT SO LAOS-SY TIME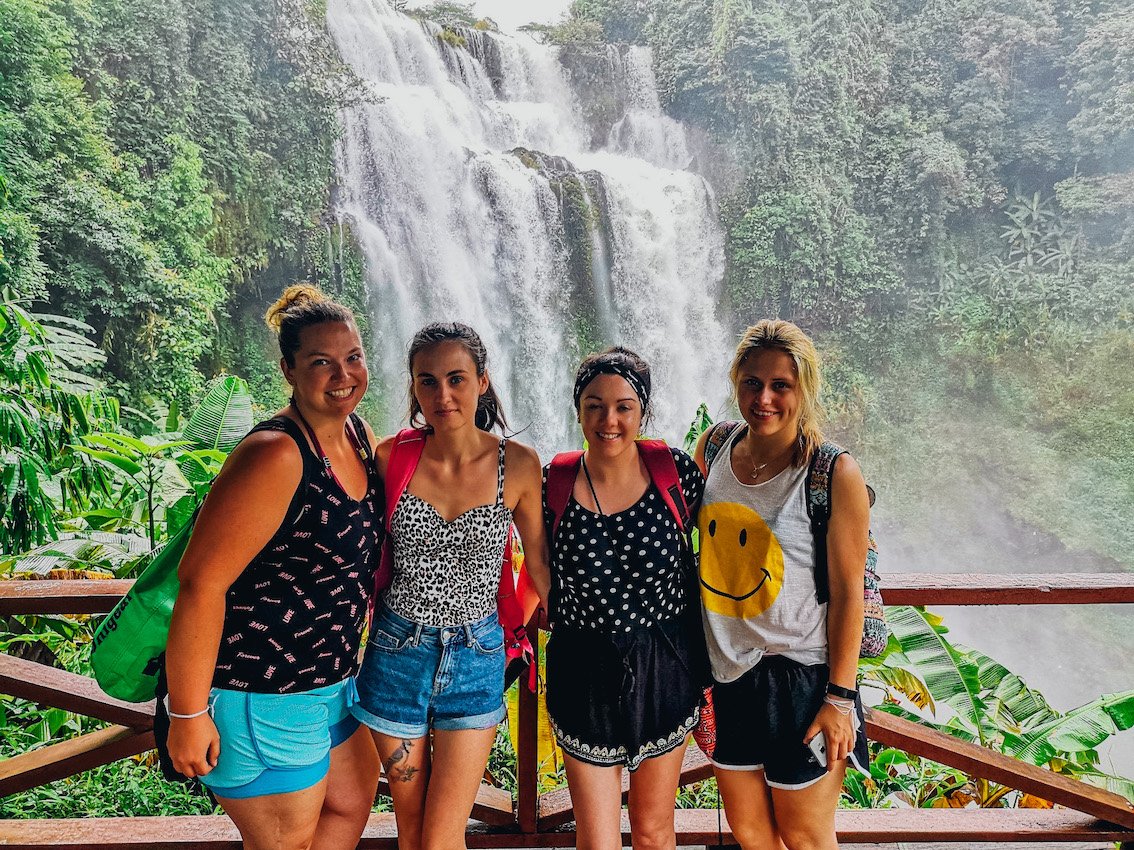 Now Laos is a real hidden gem (unless you're already amidst the popular Asian backpacking routes and have spoken to any backpacker with any sense). As you'll see, when you find yourself soaking in blazing sunshine this January, each traveller you meet will offer an alternative combination of exploration. From bike to boat, top to bottom, tubing to trekking and everything in between. Laos is a haven of preserved heritage, breathtaking views and seriously extreme, booze-fuelled, water sports anecdotes - all for you to explore as you like, with some level of common sense, albeit.
So you want culture? Well, you came to the right place. Check out the UNESCO World Heritage Site of Luang Prabang - a charming town with the loveliest locals and quaint French architecture. For 'gram-worthy, "yes I'm finally out of the country and look how stunning it is" shots (and experiences - duh), head to Vang Vieng for the most picturesque mountainside town or Boalven Platea for our favourite waterfalls to dip or dive into. Speaking of diving in, we recommend Vang Vieng for the best, and the safest, tubing experience.
Fun fact: Our Laos Explorer XL & Northern Thailand Adventure WON TRIP OF THE YEAR IN 2019 (when you run trips as good as ours it's not to brag, so f*ck it, we are) so if you're looking to plan your travels there, make sure you go check them out!
Still got the travel bug? Read the rest of our best places to travel series here:
Best Places To Travel In February 2021
Best Places To Travel In March 2021
Best Places To Travel In April 2021
Best Places To Travel In May 2021
Best Places To Travel in June 2021
Best Places To Travel in July 2021
Best Places To Travel In August 2021
Best Places To Travel In September 2021