Finally, we've all been paid post-Christmas and normality has resumed (deep breaths and positive vibes!). 2020 ey? What a life! Unsurprisingly, half a year in lockdown has left us all with this unquenchable thirst for travel and the burning desire to get the hell out of here. Let's go get it! We've used to infinite travel wisdom of our TruCrew to find the best places to travel in February 2021.
WHERE TO TRAVEL - FEBRUARY 2021


MEXICO - WE LOVE YOU!

Where better to begin the celebration of newfound freedom and gorgeous company, than in the vibrant streets of Mexico?! Chin-chin to a tequila or two, sure - but let's talk about filling up on a belly load of street food that outshines the entire planet's offering. Allow yourself to fall head over heels, for the humble corn and its true brilliance; best brought out by the genius of the Mexican street vendors.
Beyond the street markets, humming with late-night chatter, the nightlife of the Yucatán Peninsula is unrivalled. Guaranteed to keep your hips doing things you've never seen them do before into the early hours, with the locals leading the way.
Come dawn and the town is awake once more. February is not only Mexico's driest month, reaching 28 degrees most days, but the season's most plentiful for produce. So, grab yourself some fresh fruit for breakfast and head to the beautiful beaches for the day.
It would be stupid to try and cram every jaw-dropping thing to do in Mexico into one blog post, there's far too much to cover and besides - discovery is the best part of travel. Since we like you though, we advise you start somewhere gorgeous, so be sure to touch base at the postcard picture-perfect Caribbean coast on your way to the party of your life in Cancún. You can thank us later. Your hangover, on the other hand, might not
So whether you find yourself swimming with tropical marine life (including a chance to swim with a freaking whale shark!), wandering around the ancient Mayan ruins of Chichen Itza or diving into freshwater pools, known as cenotes - we can't wait to hear your Mexico love story when you return. Make sure you've read our Tips for Travelling Latin America, and you'll be ready to take that trip to Mexico in 2021!
Sold? Yeah, us too. Here are 11 days that you will never forget, a true Yucatán Experience.
ISLAND-HOPPING AROUND THE PHILIPPINES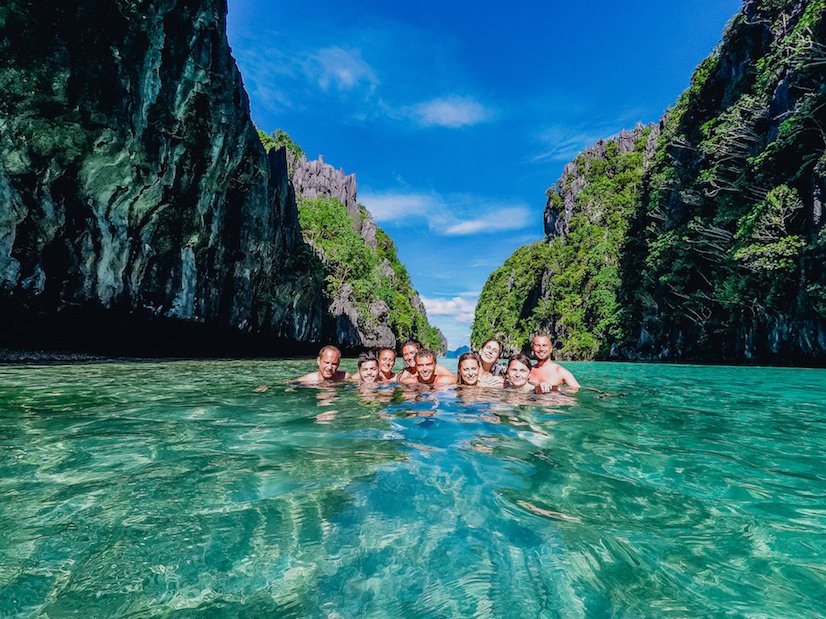 If you're looking to travel in 2021, the Philippines in February is a no-brainer! Made up of over 7,000 islands, the Philippines is one of the largest archipelagos (big word for a very big cluster of neighbouring islands) in the world - so you can take your fancy and get a bit of you, whatever you're after! You can explore the legendary El Nido waterfalls and the city of Cebu in the West, or head East to a little pearl of a seaside town in Moalboal and Asia's 'Surfing Capital', Siargao Island.
With such an enormous offering of incomparable islands, each visit is as bespoke as you'd like it to be and each island truly is a treasure to behold. From remote beaches to bask on alone to excitedly populated day-trips offshore; canyoneering at Kawasan falls, snorkelling the sardine run in Moalboal, island-hopping and surfing in Siargao. The Philippines are begging you to visit and make the most unforgettable memories there this February, so what are you waiting for?
2021 dates for our Philippines West, Philippines East and Philippines Island Hopper are now bookable, but places are not going to last forever! Just look at the place and that's why. Oh, and obviously the small matter of why TruTravels tours hit different...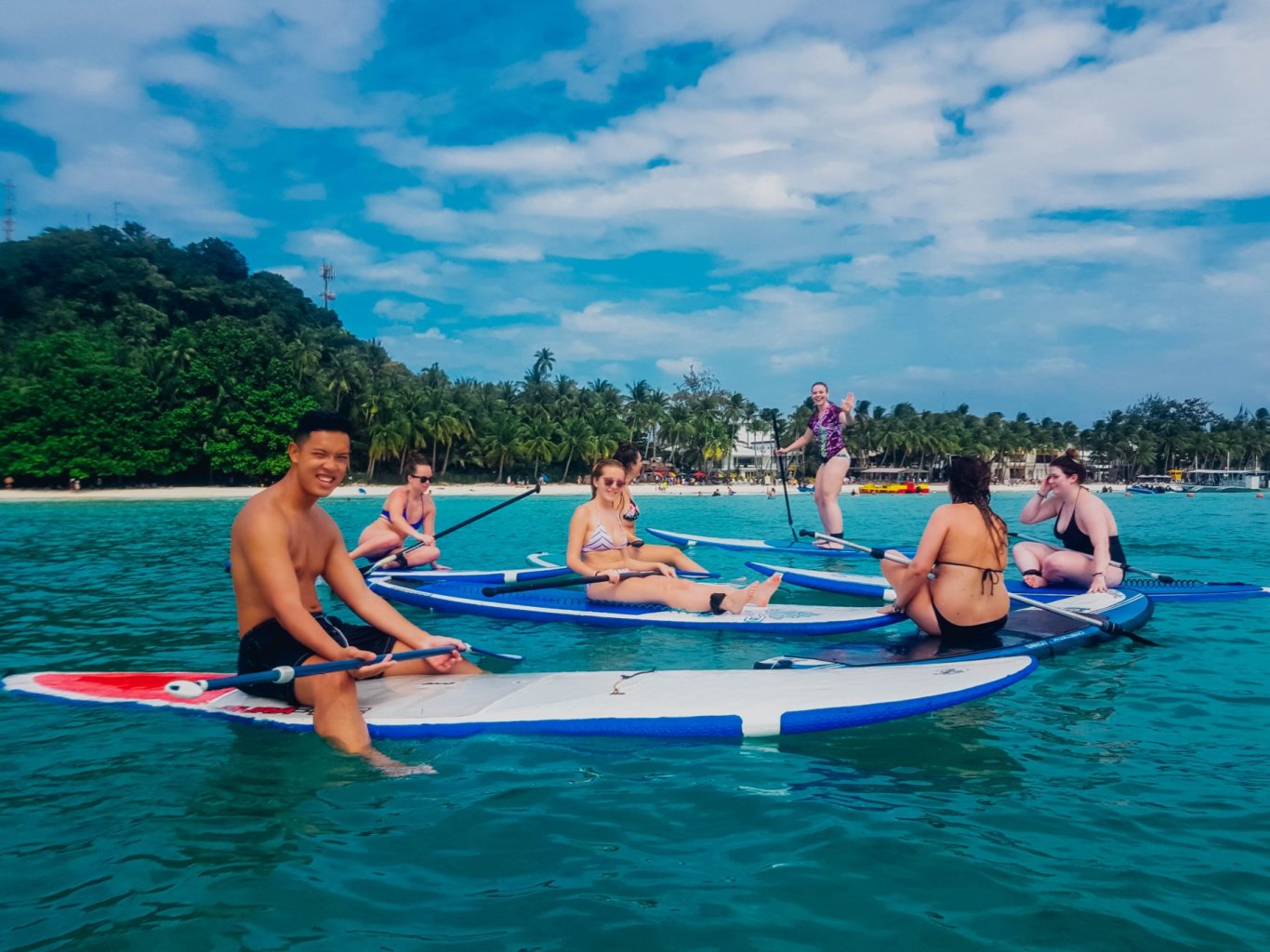 SINGAPORE

Your city break just got an upgrade and yes, the boujee levels are through the roof.
Singapore is bright, clear and hot all year round, no it's no wonder it's such a popular getaway destination. What's more, you're in luck as February is one of the best times to visit, as the weather is mostly dry all through until April!
This city is a major show-off, "oh, our mall is bigger than yours", but it works and it's so easy to be swept up in it all. Bragging rights granted; Singapore is one of the cleanest and most expensive shopping retreats in Asia, with the enormous "look, but don't touch" high-end shops of Orchard Road to tempt your life savings (people apparently have them but we're too busy travelling, no ragrets!) at any given moment.
Beyond the city centre, like many developing cities; Singapore has a mix of contemporary districts which offer a more laid-back artsy approach to city living. From spectacular, ever-changing graffiti art in 'Little India' to rich, traditional street food in Chinatown. Find yourself amongst the many endearing personalities of Singapore.
As the weather packs a promising punch all year round, pack yourself a picnic (and a bottle of wine if you're feeling fancy) and head to the 'Gardens By The Bay' for food with a view. An almighty 101 hectares of green space; the largest greenhouse in the world is the perfect tranquil escape from the rumble of the neighbouring streets. The breathtaking flora adorned dome is enough to soothe any soul and come nighttime, the dome comes alive with a sound a light show for some real-life magic. Don't miss out!
If travelling in February in 2021 doesn't work for you, don't worry! Find out more about the best destinations to travel from January 2021 to December 2021 and check out the following blogs:
Best Places To Travel In January 2021
Best Places To Travel In March 2021
Best Places To Travel In April 2021
Best Places To Travel In May 2021
Best Places To Travel in June 2021
Best Places To Travel in July 2021
Best Places To Travel In August 2021
Best Places To Travel In September 2021