BEST PLACES TO TRAVEL IN MARCH 2021
So 2020 has been one heck of a year for all of us, and the withdrawal symptoms from travelling are hitting HARD. Which means we all need some inspiration and a little bit of hope to get us through to next year, 2021, please be good to us (no pressure)! If you're planning your next adventure and wondering where to go next year, stay tuned because we got you! Here are the best places for your travels in March 2021!
2021 TRAVEL INSPIRATION


COSTA RICA
Calling all wildlife and nature lovers (adventurers you can come too!). Are you ready for the world's most diverse ecosystem? Yeah, you heard us right, we're talking about Costa Rica aka rich coast (fun fact, that's what Costa Rica stands for!). Costa Rica is one of the best places to travel in March with the dry season being from December to April as well as the Caribbean coast having the dry season from March to September, winning! In even better news, Costa Rica have just removed travel restrictions for tourists with test needed upon entry and all countries are welcome. Get the full lowdown over on our When Can I Travel to Costa Rica updates.
We would still take our rain ponchos though, as ya know, weather can be unpredictable. The luscious greenery, paradise beaches and fantastic wildlife are what Costa Rica's known for, sounds like Pura Vida to us!
The tide is high, which means time to hit those waves, gang! Surfing at Sant Teresa beach has the best waves and a pretty unreal view too, whether you're a beginner or a bit of a pro, we can all ride those waves, and we promise we won't laugh if you fall in (or we'll try not to at least!). Surfs always up in Sant Teresa! Although, if safaris and volcanoes are more up your street, Costa Rica is the place to be! Monteverde, home to Arenal volcano, incredibly diverse wildlife and a cloud forest! Cloud 9, we're coming for you. See what you can spot on a night safari, you might make a few new pals, marvel at the volcano (the floor is not lava, don't worry) and channel your inner child while pretending to fly when zipping (code for zip lining, duh!) through Monteverde's canopies.
COSTA RICA HIGHLIGHTS: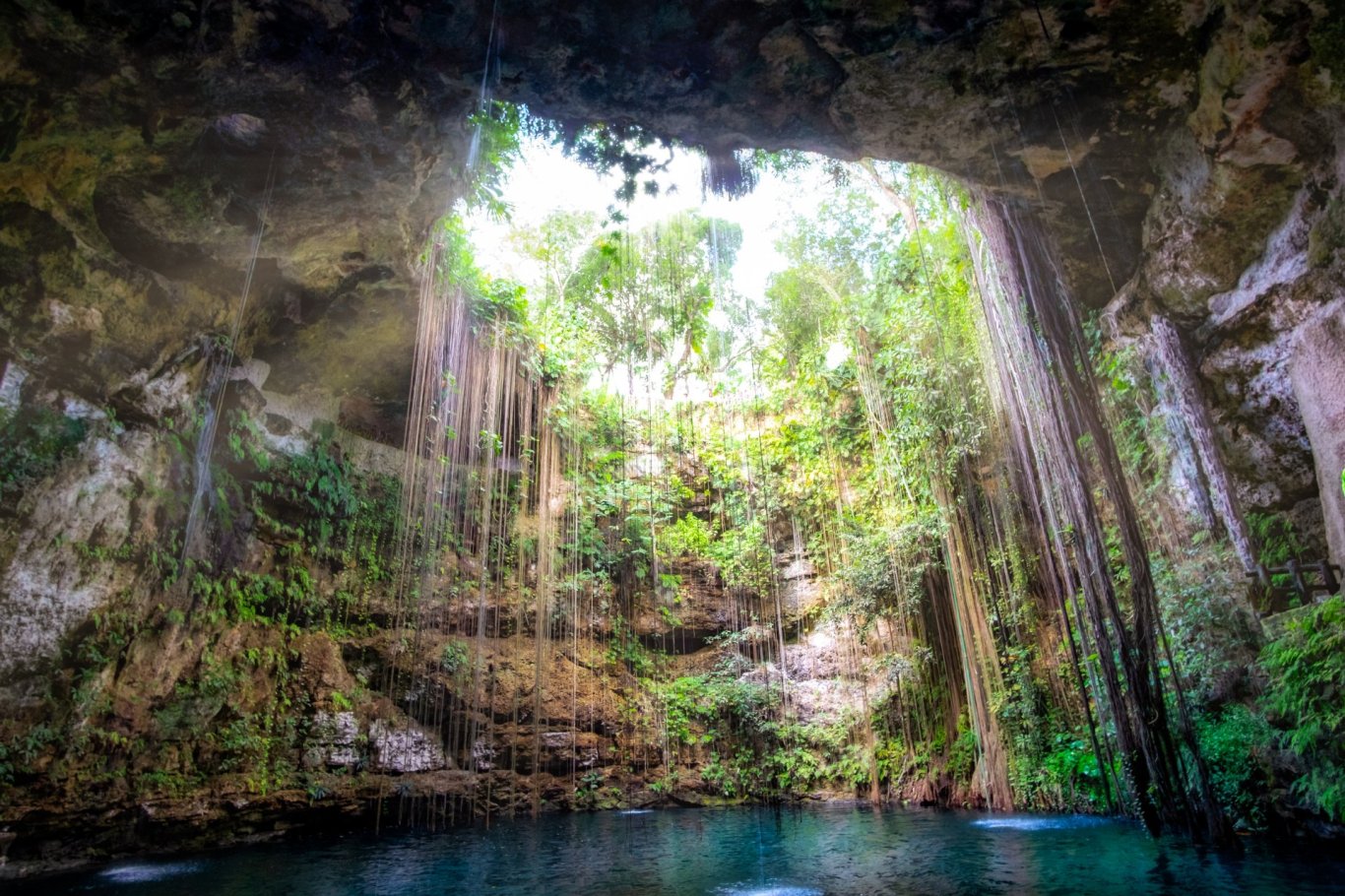 MEXICO
Get in losers; we're going to Mexico! Fancy some white sandy beaches, crystal clear blue waters, and an abundance of tequila & tacos? We bet you do! Mexico is definitely a place to be in March and why not make it March 2021! The dry season in Mexico is between December and April, which means you better be ready for lots of sunshine (feeling hot hot hot!).
So it goes without saying that when in Mexico, you have to visit Chichen Itza, and we mean you have to! It's a seven wonder of the world, it's a must-see, but we're sure you already know that *wink wink*. Learn all about the ancient Mayan history and civilisation, of course, don't forget to tick it off your bucket list!! Would you look at that, it's tequila o'clock! If you fancy giving your taste buds a wild time, tequila tasting is a must with it being the official beverage of Mexico and all. However, Mexicans have their tequila just a little different to how we have it; there's no salt and lime involved (cue gasp), tequila is mostly sipped rather than shotted! If you consider yourself a bit of a beach bum, then Tulum is the place to be, a trendy beachside town with funky beach bars and unreal views! Dreamy, right? Tulum also has ancient Mayan ruins and who would have thought beaches & ancient history go so well together (10/10 view we'd say!) So, what are you waiting for? Vamos a la playa!
MEXICO HIGHLIGHTS: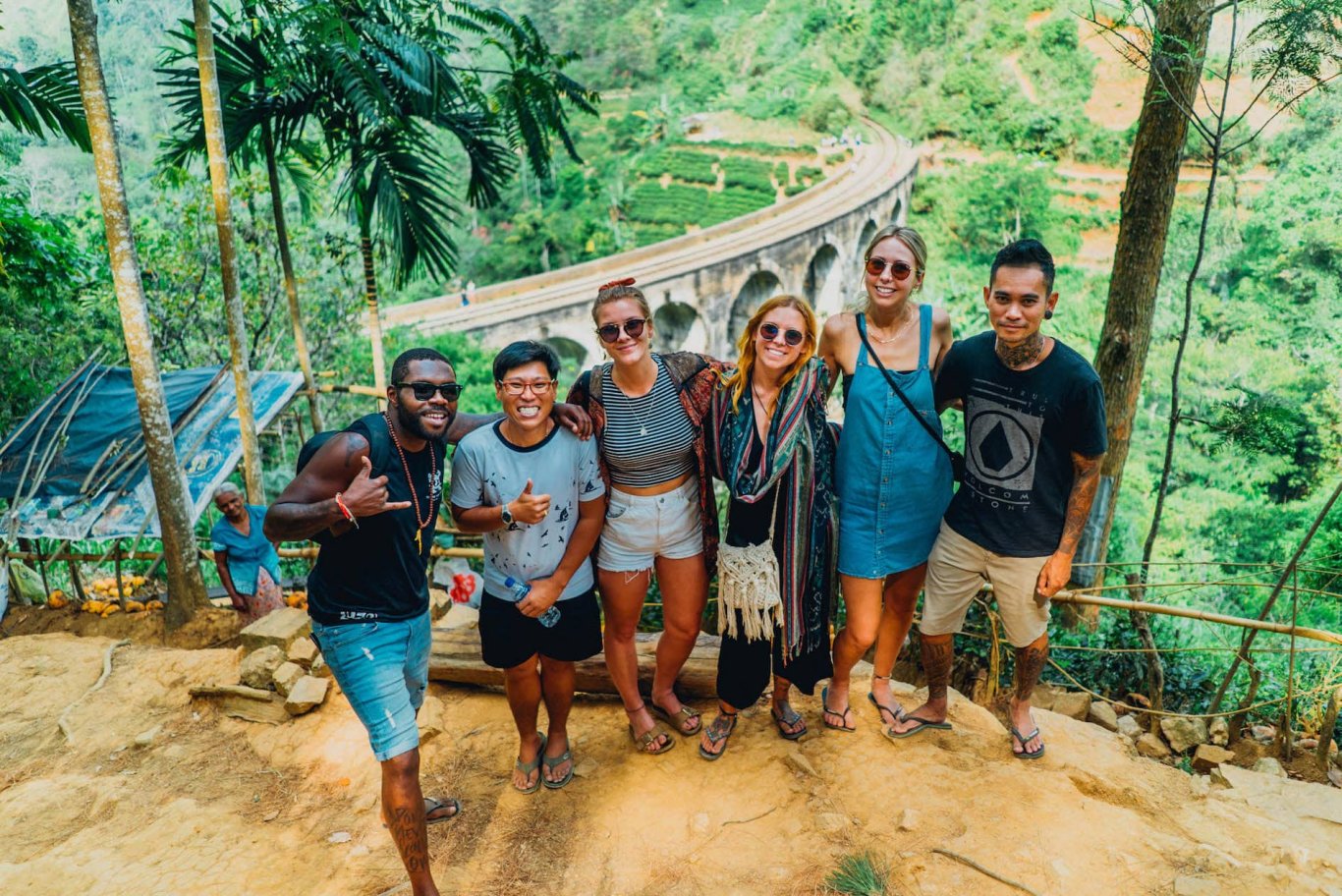 SRI LANKA
Sri Lanka is the ultimate getaway which means, of course, it's on the list of best places to travel to in March 2021! Sri Lanka is an incredibly dreamy destination, and you might find it hard to leave (don't say we didn't warn you!). The best time to visit Sri Lanka is ALL YEAR ROUND! Uh-huh, you heard us, the weather is excellent for whatever time of year your adventure may be! However, the peak season is between December and May. So take yo' pick, Sri Lanka is waiting!
Hope you've got your hiking boots, to take on Sigiriya Rock at sunrise, just imagine the view from the top! Incredible scenes and a very well deserved pat on the back (or high-five you choose, hey, it's 2020 why not throw in an elbow bump). Many opportunities for the gram as well, go on, you know want to (just don't forget to credit us!). Who would have thought that a train journey could be so good? Hop on the train from Kandy to Ella; although it's not just any old train it's a blue one (or shall we say Tru blue) and the journey is also a must-see, the route has an unreal view! Last but definitely not least, the safari in Udawalawe National Park! You have to go on a safari, no questions about it. If we were to name every animal you would see on the safari, we would be here all day BUT monkeys, flamingos, buffalos and *drum roll please* ELEPHANTS are just a few of what you'll see!
SRI LANKA HIGHLIGHTS:
There ya have it, the best places to travel in March 2021! So now you know all the spots, we hope to see you out there at one of these amazing destinations next year! It's up to you to plan your adventure now. You heard us, get that planner out and make it a reality! If you do want some more travel inspo, feel free to give us a message on our live webchat or drop us an email, we don't bite (usually)! Until next time, Trufam.
Still got the travel bug? Read the rest of our best places to travel series here:
Best Places To Travel In January 2021
Best Places To Travel In February 2021
Best Places To Travel In April 2021
Best Places To Travel In May 2021
Best Places To Travel in June 2021
Best Places To Travel in July 2021
Best Places To Travel In August 2021
Best Places To Travel In September 2021
Don't Quit Your Daydream