BEST PLACES TO TRAVEL IN OCTOBER 2021
Autumn is well and truly here by October. You probably know a few people who start getting all their Halloween decorations out by the 1st, fill themselves up with pumpkin spice lattes and get all their favourite scarves & hats out, because it's starting to get just that little bit colder (hat and scarf kinda cold? You decide). It's spooky season after all! However, some of us are still dreaming of hot days on the beach with a beer in hand, so here are the best places to travel in October to chase those warm sunny days!
PERFECT PERU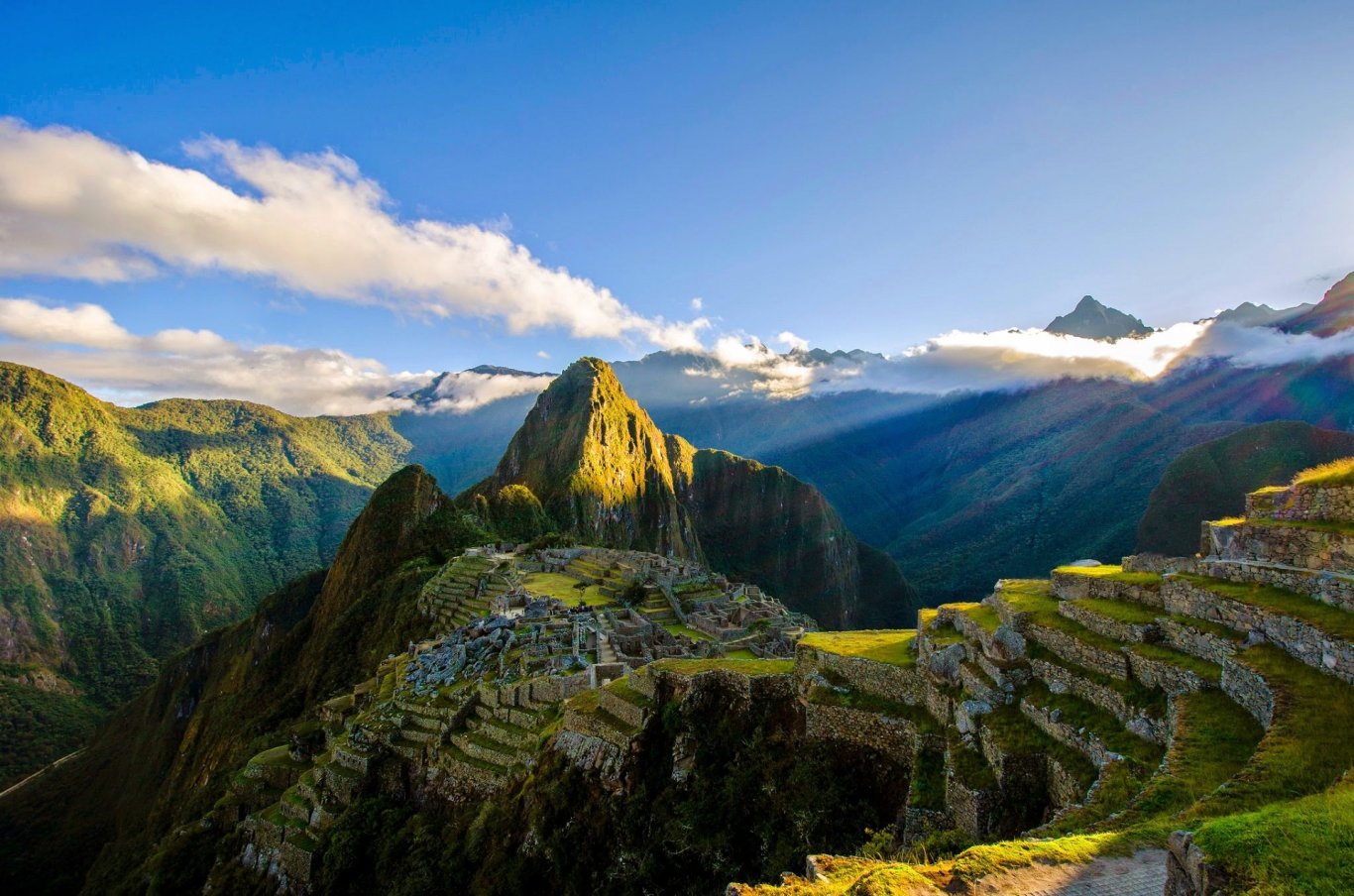 For all you adventurous souls, Peru is THE place to be. The dry season in Peru is between May and October, so there's no better time to go. It's blue skies and sunshine galore. October is also one of the best months to visit Machu Picchu. Win-win, right? Speaking of Machu Picchu, it's basically illegal to go to Peru and NOT see this marvellous wonder of the world and UNESCO World Heritage site. Walk the Inca trail and admire the ancient sites along the way before it leads you to the wonder itself, Machu Picchu & Inca city. Full of culture, heritage and history, learn all about it while you get those photos for the gram. Did we mention it's an insta hotspot too? Get you someone who can do both vibes, ya know. Go white water rafting and get that adrenaline pumping, while taking in the spectacular views of the Andes mountains. Explore the city of Lima & Cusco, trek to the beautiful turquoise Lake Humanatay and have as many Pisco Sours as you please. Told you Peru is the place to be.
BALI BOUND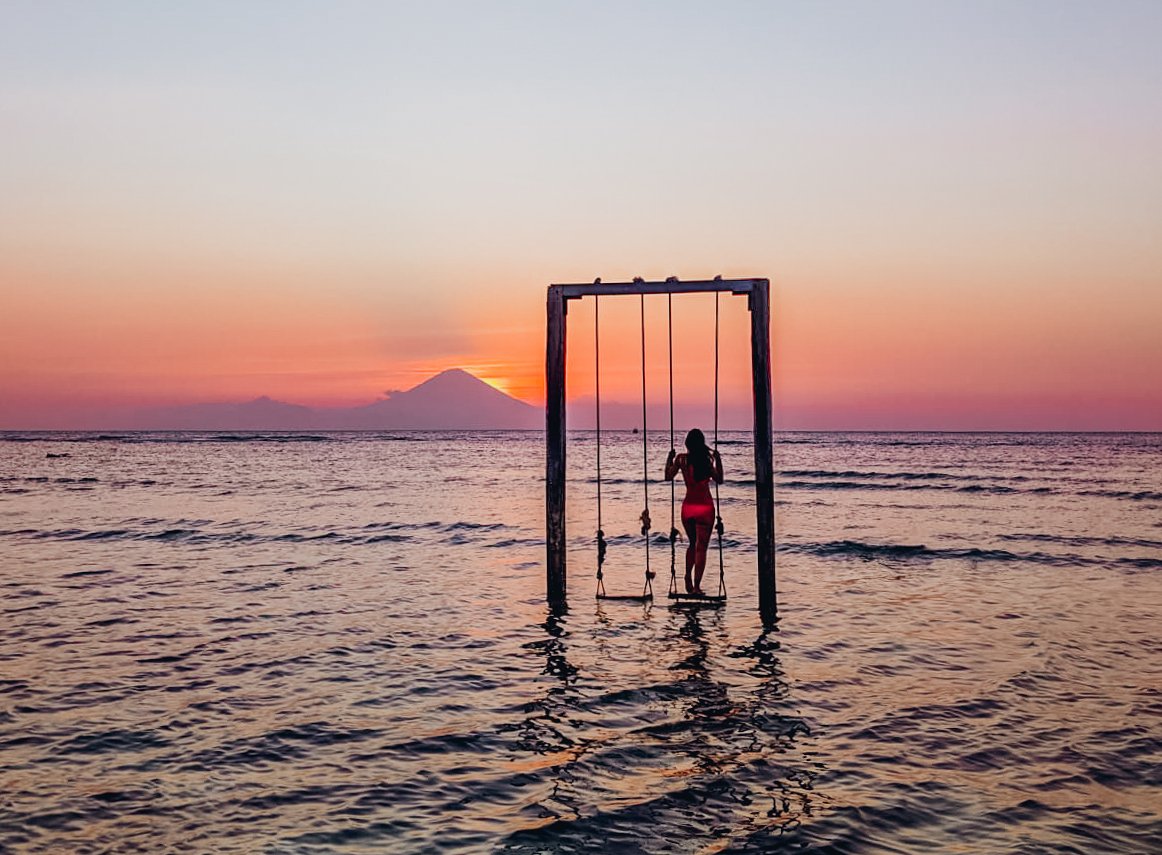 Bali, a traveller's dream, a must-see destination and just all-round pure BLISS. So it's only right that Bali makes the best places to travel line up for October. Bali's weather during October is wonderful, with little chance of rain, low humidity, and LOTS of sunshine. It'll feel like the height of the summer. Trust. Don't forget your sunnies! We recommend a funky pair. Wondering what there is to do in paradise? Where to even begin! Snorkel to your heart's content in the Gili islands; you might even meet a turtle or two, wander through the sacred monkey forest (you'll definitely make some friends here), visit the picture-perfect rice terraces in Ubud and watch unreal sunrises & sunsets, you can even watch the sunrise from the top of a volcano! Sick, right? Give surfing a go in Kuta (surf's up beaches), promise we won't laugh if you fall, take part in a traditional Balinese cooking class and visit amazing temples while learning all about Balinese culture. The list is endless! Just know the sea is crystal clear, the white sand beaches are serene, and the views are out of this world (the beer's pretty good too, big up Bintang!). Bali is a big, fat, 10/10. Need I say more?
LIVIN' IT UP IN LAOS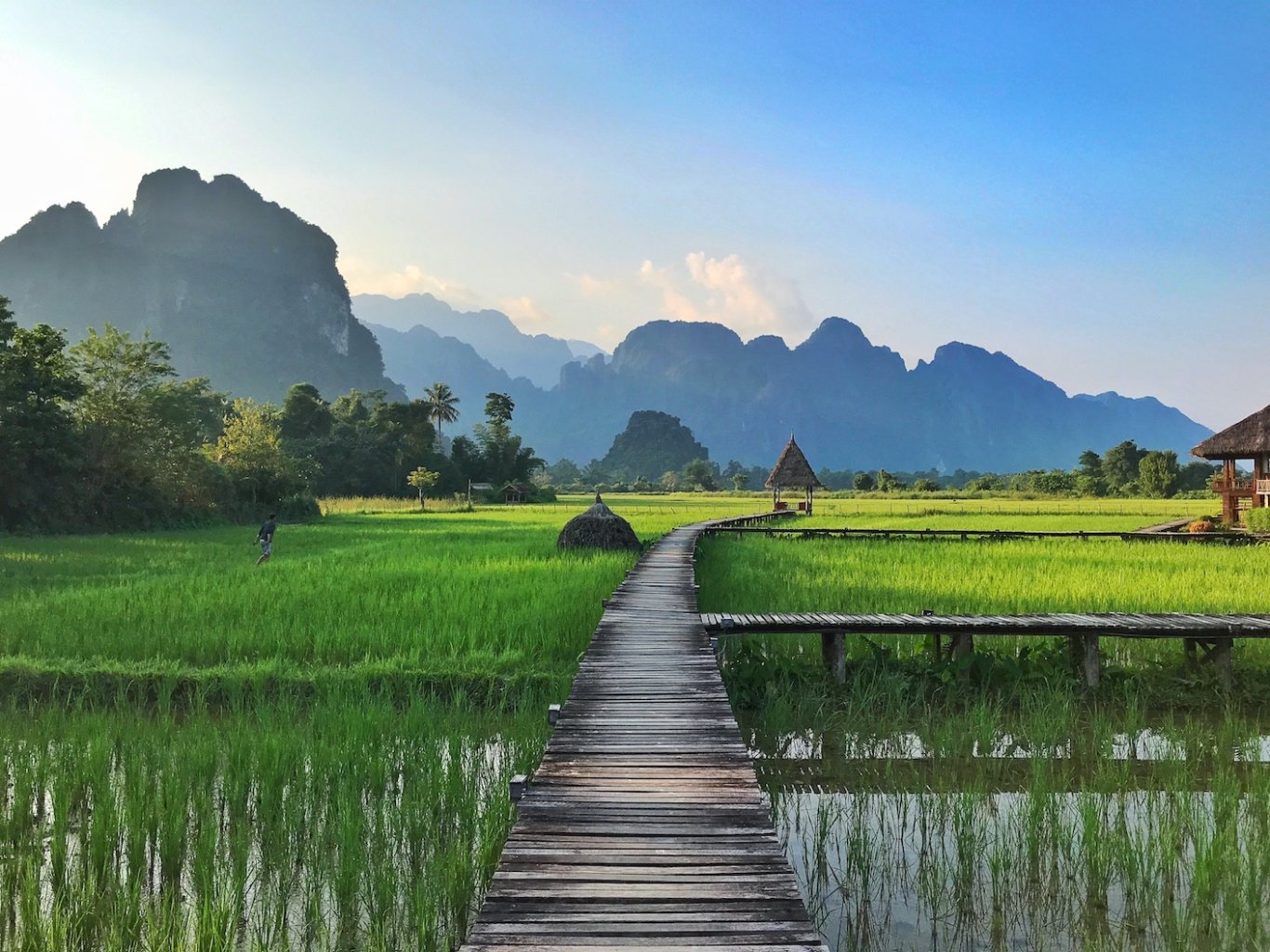 A tru hidden gem, South East Asia's best-kept secret, that is Laos. If you want to travel off the beaten path while having an authentic experience, then this one's for you. The weather in Laos during October is mostly dry and sunny, with temperatures of 25°C making it the perfect escape from the colder weather that's coming our way. Laos is home to some of the largest waterfalls in Asia, yep, you heard right, as well as several UNESCO world heritage sites! Could it get any better? YES! Have you ever wondered what it would be like to go river tubing while marvelling at limestone mountains and exploring caves? No need to wonder anymore when in Vang Vieng, it's river tubing galore. Swim with Irrawady dolphins in Don Det, while exploring the tranquil 4,000 islands by bike, kayak & foot. That's not all Laos has to offer, visit a local rice farm, learn about the day to day life of a rice farmer, trek to incredible viewpoints, visit Vang Vieng's blue lagoon and of course, the well known Kuang Si waterfalls! You won't be having a Lao-sy time, that's for sure.
COSTA RICA'S PURA VIDA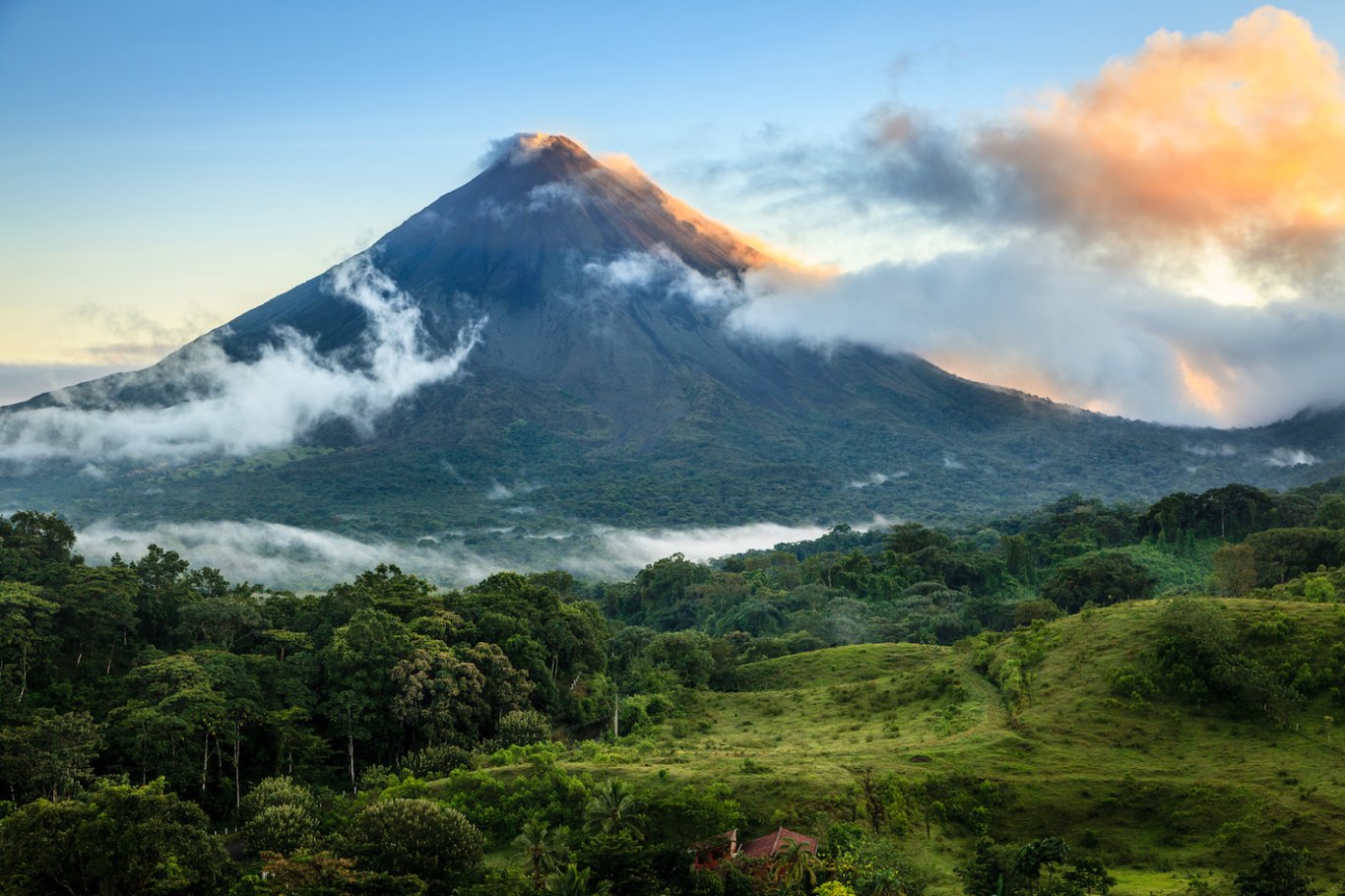 Did you know Costa Rica means rich coast? And that it's home to the world's most diverse ecosystem. No wonder it's any nature and wildlife lover's paradise! Not to mention all the adventures to be had while visiting the rich coast aka Costa Rica too. The weather in October is hot, with an average daily temperature of 27°C and is one of the hottest and driest months on the Caribbean coast. Wake up to emerald green rainforests, visit the volcanic hot spring in La Fortuna (ultimate relaxation station), join a night safari and see what unique wildlife you can spot. Chase some waterfalls (sorry TLC) and dive into stunning blue swimming holes, visit the Arenal volcano and zipline through the rainforest with your head in the clouds. Try surfing some waves at Santa Teresa beach or sip a cocktail and bask in the sunshine, there's something for everyone. You deserve that Pura Vida. So see you on the beach? We're the ones with the Pina Coladas'.
So there ya have it, the best places to travel in October. If you find yourself still dreaming of some sun, rather than watching anything & everything on Netflix with a hot chocolate (and lots of whipped cream) then take a look at the rest of our Best Places To Travel series below, check out our socials or drop us a message, we got you. Don't quit your daydream, TruFam!
Read the rest of our Best Places To Travel Series here:
Best Places To Travel In January 2021
Best Places To Travel In February 2021
Best Places To Travel In March 2021
Best Places To Travel In April 2021
Best Places To Travel In May 2021
Best Places To Travel In June 2021
Best Places To Travel In July 2021
Best Places To Travel In August 2021
Best Places To Travel In September 2021