KOH PHANGAN, IT'S PARADISE
I'm sure most travellers would agree that truly 'the people make the party', here on Koh Phangan it's no different, the locals are what make the island one of the best in Thailand. There is so much to this little island on the south of Thailand than you may think, not only the amazing beaches, and stunning sunsets, the people of this island make it truly special too.
KOH PHANGAN, THAILAND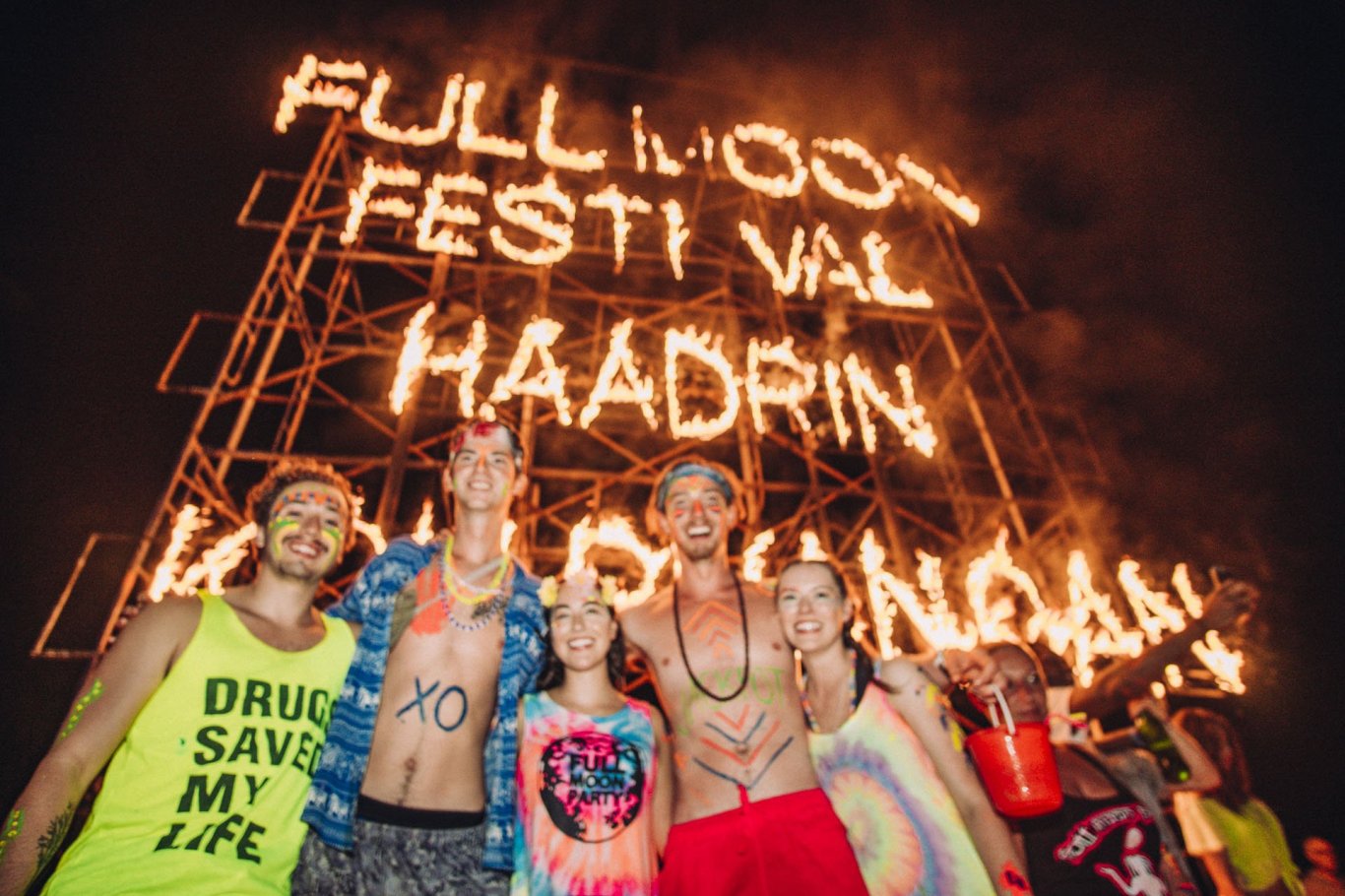 For those who want to drink endless buckets and rave on the beach, we encourage you to head to Haad Rin beach and the Full Moon party which is on once a month, every month. There are also parties around the Full Moon date so you have plenty of raving opportunities. Partying all day every day.
For those who are looking for more than just a boogie and want to get under the skin of Koh Phangan, to see the island for what it is, we encourage you to meet the locals and see a side of the island most do not.
Here are a hand full of people the TruCrew have got to know well over the years.
BABU & THE BOTTLE BEACH FAM
Bottle Beach, located on the north of the island in Chaloklum is one of the most secluded spots on the island with a feel that's so laid back, you're horizontal pretty much all day every day.
The resort we spend most of our time at is run by a Burmese gent by the name of 'Babu', he emigrated to Koh Phangan around 20 years ago, 12 of those years he's been creating a constant island vibe on Bottle Beach.
Not only Babu but all the guys there wear a massive grin 24/7 and will happily share a cocktail with you round the beach fire, whilst Babu spins 'poi' (fire balls) to an endless playlist of great tunes!

P TOMMY & THE DROP IN BAR FAM
For those unfamiliar with Koh Phangan, Haad Rin Beach holds a monthly 'full moon party' which attracts on average 30,000 people from around the globe.
The bar at the helm of the beach and also one of it's longest inhabitants is 'Drop In Bar', for those coming to Koh Phangan for full moon, come down and see the fire shows and drink a bucket.
Having worked with P Tommy myself previously I can tell you that she runs an awesome bar and is one of the locals that doesn't appreciate any drunken idiots at the bar. Having personally seen her eject full grown meat heads from the beach single-handedly, you can be sure P Tommy will keep the party going till the early morning without any trouble. No stress.
MIKE & MELISSA
Mike and Melissa both relocated from Canada to warmer climates a few years back, after very little deliberation they decided Koh Phangan was the place for them. After getting engaged at a bar called 'Eden', they were then married 4 weeks later at a restaurant named 'Happiness' located on a white sandy beach, now they work from home a few hours a day and enjoy island life.
There's far more to Koh Phangan than people are lead to believe, not only do people come to Koh Phangan to party but also make a life here on many of the other beautiful beaches on the island such as 'Koh Ma'.
Koh Ma is located on the northwest of the island and couldn't be further from the Haad Rin party scene. Here you can snorkel amongst the coral and sea life, explore the small connecting island of 'Koh Ma' or be far more lazy and drink far too much Chang beer and get massages on the beach…my personal preference is the Chang.
TEZ & THE LIVE MUSIC SCENE
Koh Phangan in my eyes attracts some of the most amazingly artistic and talented people from around the globe and spreads them evenly amongst every party on the island.
From jewellery makers to musicians, yoga teachers to divemasters, DJs to tattoos artists, throughout the year you're guaranteed to meet some amazing people
One friend of mine named Tez, who previously wrote music for platinum-selling artists works the live music circuit around the island and has his own mountain top bar which holds weekly open mic nights which draws musicians from all over the world resulting in some awesome jam sessions with a face-melting view of the ocean in front of you with a backdrop of thick jungle.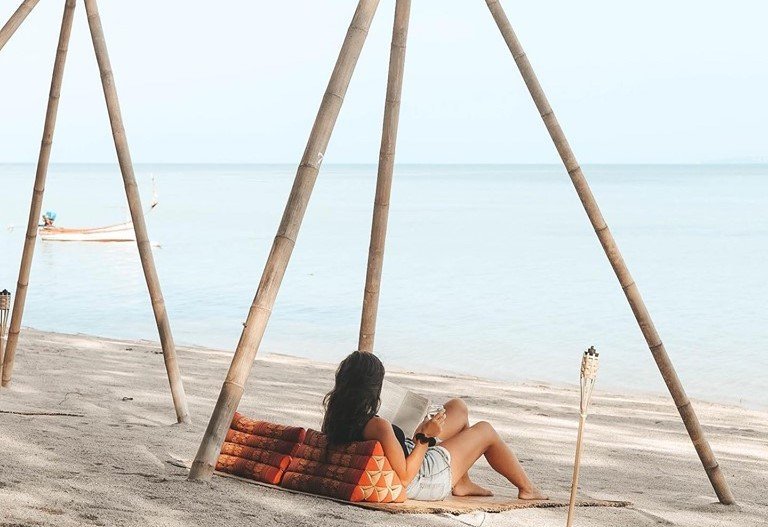 ADAM & THE ARTS
Amongst the music scene, there are other activities off of the beaten track which are little known on Koh Phangan. Adam a long term visitor to the island focuses his energies on organising events and meets all around the island. For example, the weekly drum jam on the beach in 'Srithanu', yoga and free dance meets and a fantastically chilled out evening at 'The Dome' complete with vegan food around an open fire and a steam room!
For people who come to Phangan to discover themselves more spiritually, the east coast of the island provides endless opportunities, from circus and yoga schools to tantric masters!
Talented people from all walks of life are very much drawn to the quieter east coast and many of them begin to develop their own weekly event or special service, be it massage, hairdressing or hula hooping, there will be something for you no doubt if you get to talking to the locals.
P DEN, P MARK & THE TATTOO CLUB
Thousands of tourists every year either intend to come to Thailand and get a tattoo or fall in love with the country and get inked as a reminder. Standard stuff tbh.
One of the most well-established studios on the island is 'Tattoo Club', founded by P Den a former working artist from Bangkok, what has been created is a jungle getaway in the middle of the main town in Koh Phangan.
The two main artists P Den and P Mark are very professional about their work and of course, only work with the best equipment and sterilised needles (for all those worried about tattoos in Thailand). In my eyes their work is incomparable and most clients will come back time and time again.
Though by day Tattoo Club is a constant buzzing of tattoo guns, by night everyone gathers in a jungle jam bar located secretly in the back for live music, whiskeys and late-night barbeque.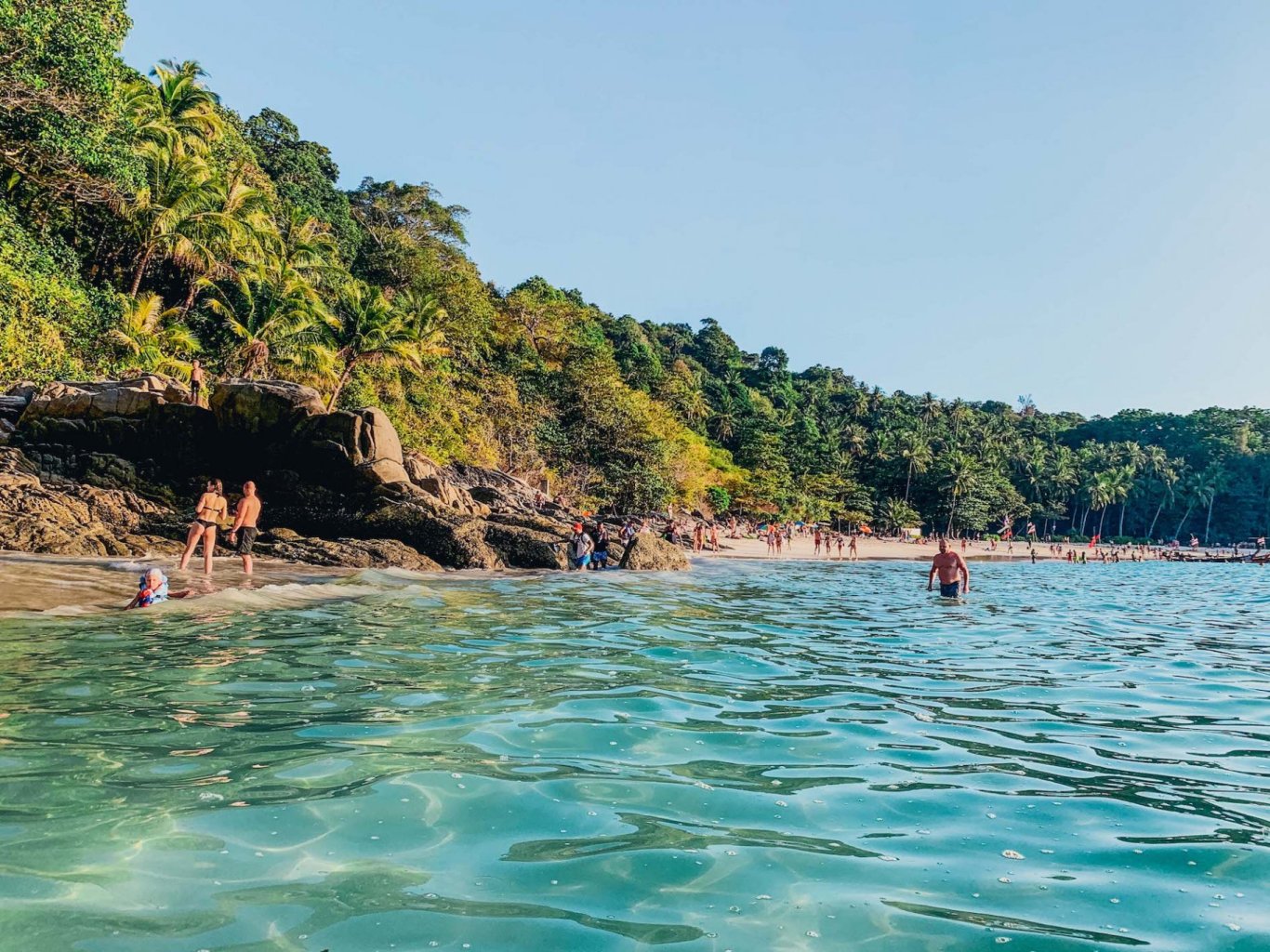 If you want to experience the best of Koh Phangan, ALL of our Southern Thailand trips visit this incredible island - join us for the complete adventure here!
Don't Quit Your Daydream.