Thailand, also known as the land of smiles. A popular backpacker destination, filled with stunning beaches, luscious jungles and crystal clear waters. What is there not to love?!
Are you starting to think about your next adventure? We have Thailand experiences ranging from 8-27 days filled with endless activities, culture and extreme amounts of fun! Along with our most popular tours, the 8 day Thailand Experience, 14 & 21 Northern Thailand Adventure there will be some all-new adventures for you to enjoy and explore Thailand on.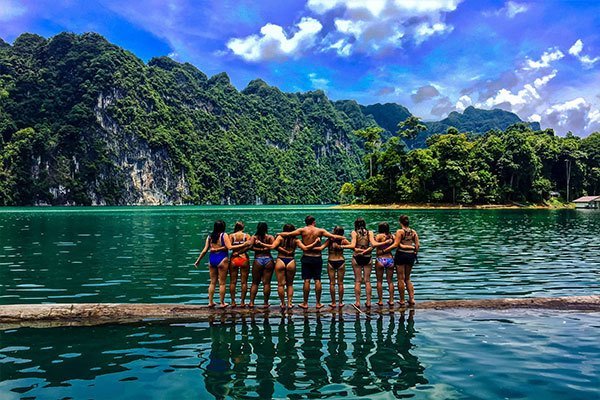 The ultimate way to experience the Full or Half Moon Party! Begin your adventure exploring Bangkok's historical culture, before heading down to the stunning Khao Sok National Park. Here you will stay in floating bungalows and wake up in paradise, surrounded by limestone mountains. Once we arrive in Koh Phangan the last few days are spent testing your limits on the challenge lake, a Muay Thai lesson, island boat trips, and of course the epic Full Moon party to end your adventure.
If you are more of a jungle party animal, the Half Moon Experience will be just up your street. The trip is just as epic as the Full Moon Experience but on day 8 you will head to Half Moon Party instead. Which will you choose?!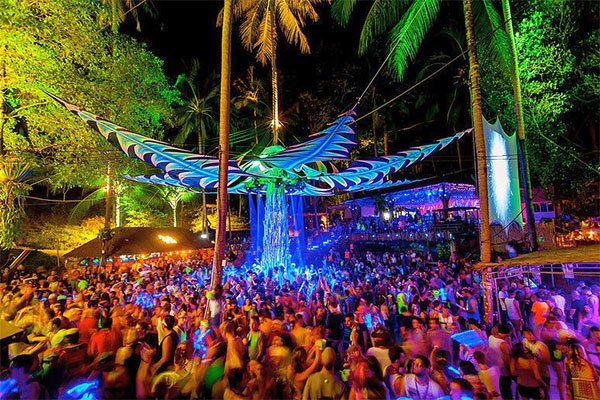 Why let your Full Moon Experience stop here? The Full Moon Island Hopper is a 6-day extension of the Full Moon Experience, where we continue to voyage around the stunning islands of Thailand. Next, we head to Koh Tao, known for its tropical coral reefs and one of the best islands in Thailand. We then head to the beautiful island of Koh Nang Yuan before getting the night train to Phi Phi. Trek up to some of the most stunning viewpoints and dive into the crystal waters around Maya Bay. The final destination of the trip is Phuket where we can help you plan your onward travel around S.EA.
For the two-week holidaymakers, this trip is just what you need. Island hopping, snorkelling through schools of brightly coloured fish and sunbath upon white sandy beaches. What more could you want? The first 8 days is the same as our 8 day Thailand experience, but with an extra 6 days continuing exploring the Southern Islands. Koh Tao, Koh Nhang Yuan and Phi Phi are a few of the magical islands you will visit as well taking a boat trip around the famous Maya Bay where the movie 'The Beach' is, before finishing the trip in Phuket. Phuket has an international airport which makes it an easy transfer back to your home or to continue your travels.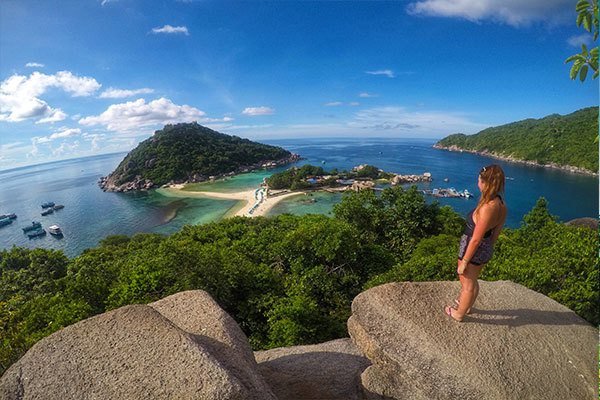 Ever been in the dilemma of wanting to do the North as well as the Full Moon Party in the South? This trip is exactly what you need! Kickstart the first 2 weeks on the Northern Thailand Adventure before getting the overnight train to join onto our Full Moon Experience. The most epic few weeks filled with jungle treks, bathing elephants, waterfalls, snorkelling, boat trips and the epic Full Moon Party. You don't want to miss out!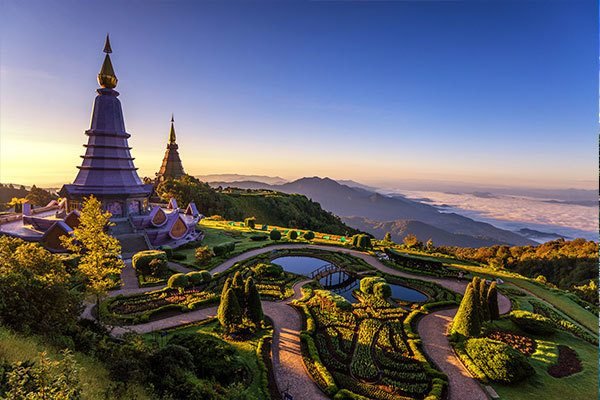 The full Thailand SHABAM! If you are about to start planning your big adventure around South East Asia this trip is the perfect way to begin. A combination of the 14 Day Northern Thailand Adventure & 14 Day Island Hopper is what makes this trip so special. Explore the best parts of the North including staying in a hill tribe, swimming amongst refreshing waters and spend a day bathing and feeding elephants. Afterwards, head south to explore the stunning islands around the East and West coasts with finishing up on Phuket. The best way to do Thailand!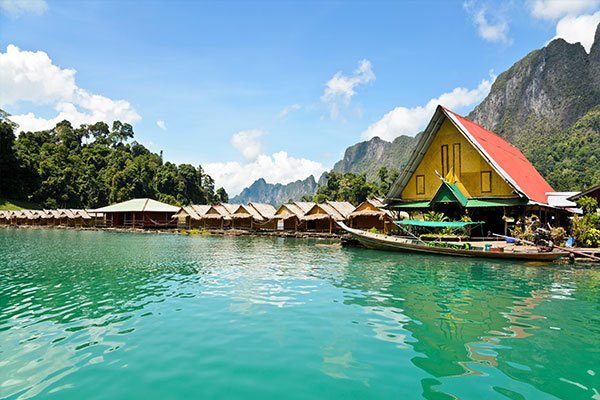 So, what are you waiting for?! Get in touch with the TruCrew today so we can start planning your next big adventure.
Pop us a message to info@trutravels.com or give us a bell on +44 203 542 2463