BACKPACKING SOUTHEAST ASIA
Stepping off of the plane in Bangkok back in 2009, I was wide-eyed and full of wanderlust; I was embarking on a year-long trip stopping along the way in your standard backpacker haunts around S.E Asia, Australia and America, what I didn't know back then, of course, was how far the travel bug would take me.
SOUTHEAST ASIA BACKPACKER TRAIL
I've always travelled solo, and my first three days in the one and only Bangkok had my head in a spin and in complete disbelief of what I had actually embarked upon, it was only on my first train ride up to Chiang Mai that the fact I was the other side of the world at 19 years old, with an extremely low budget and honestly no plan whatsoever!
It was at this point I went into meltdown, and I'm not embarrassed to say it, but I cried myself to sleep on the damn train thinking to myself, "WHAT THE F**K AM I DOING!?"
What I say to all budding backpackers is a 'meltdown' is part of the experience, and we all have at least one; some of the main worries are, of course, budget, transport, luggage, illness and of course, ''Will I meet anyone!?", don't overthink any of these things, especially "Will I meet anyone?", because the fact of the matter is, no backpacker ever really travels alone.
Nowadays, the backpacker loop around S.E Asia will ultimately leave you bumping into a lot of the same people you've met previously through your travels since the buses and boats all pretty much stop in the same places, for example, the 'hop-on hop-off' bus down the coast of Vietnam or the few favourites stops through Laos which is a similar story to Cambodia.
I've come across a large amount of 'keyboard warriors' or 'backpacker snobs' in recent years who look at the popularity of Asia as a bad thing and ultimately see themselves as some sort of 'higher travelling being' who won't go to a place where everyone else goes, well good for them I say because it means there's more fun for those who want to see these places. They are the most popular places due to the fact they have always been the best spots and in most cases still are!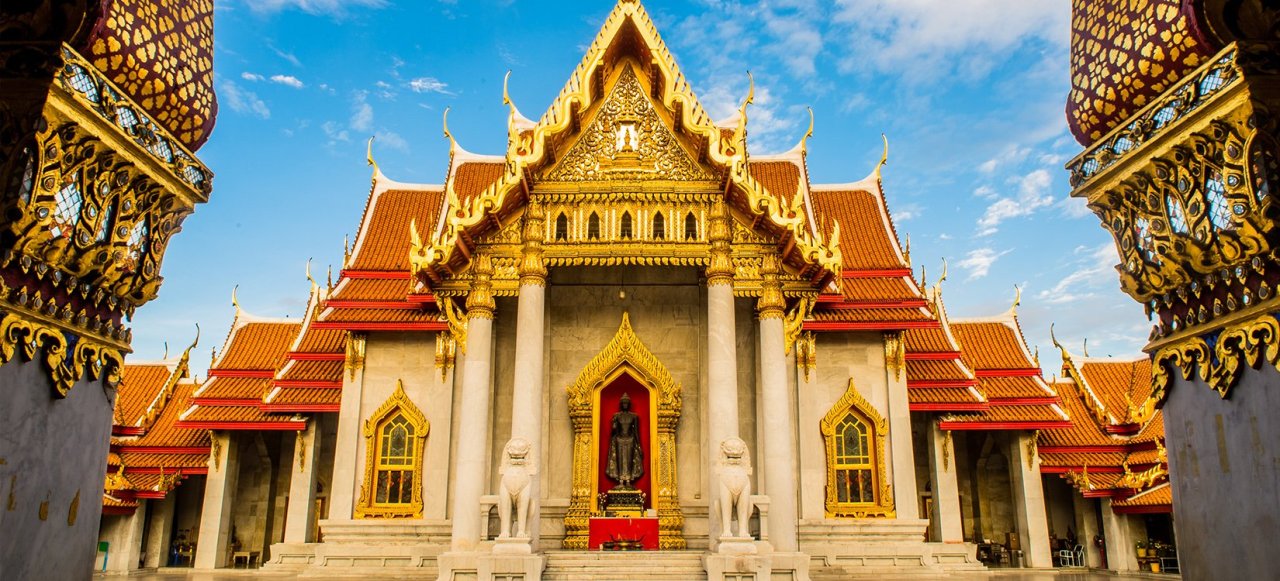 Your average S.E Asia trip will start you off in the insanity and smog of Bangkok; there, you can suck up the culture and a large number of whiskey buckets if that's what floats your boat; from there, most will either head north to Chiang Mai or straight into Laos. I personally followed the trail north to Chiang Mai to trek in the mountains then onto Laos; here, your most popular spots are the beautiful Luang Prabang, of course, the famous Vang Viang for its daily tubing madness and the capital of Vientiane (not soo beautiful).
For those with a bit more of a longer time period, I'd also definitely recommend the 4000 Islands, which are absolutely idyllic and a great spot to rest your weary head after perhaps a few too many whiskeys on the river.
After Laos, I headed off to Vietnam, starting in Hanoi and Halong Bay and following the bus trail down the coast, stopping off in
Hue,
Hoi An,
Nah Trang and
Saigon (Ho Chi Minh City),
Each of these places has its own certain charm. The country as a whole is an amazing experience; my personal favourite Hoi An provides a beautiful riverside town feel with tailors galore at an extremely low price!
What a large number of friends of mine have embarked on is buying a motorbike in either the north or south and conquering Vietnam off of the beaten path; this is an incredible thing to do, though it does help if you if you're comfortable on a motorbike and a bit savvy when it comes to fixing them!
For those looking for a spot in Vietnam slightly less known, try and get yourself up to 'Sapa' in the north for a taste of the Vietnamese countryside and visit this magical mountain spot!
The next stop for most backpackers is Cambodia, which, don't get me wrong, can be quite a tough pill to swallow; due to the 'Khymer Rouge' routine only took place about 40 years ago and is still to this day very visible. Cambodia's major hot spots are the capital of Phnom Penh and the ancient Siem Reap, which is famous for the incredible temples of 'Angkor Wat'. Nowadays, an area of the coast of Cambodia called 'Shianoukville' is ever-growing in popularity for travellers who want a bit of white sand and crystal clear waters that very much resemble the south of Thailand.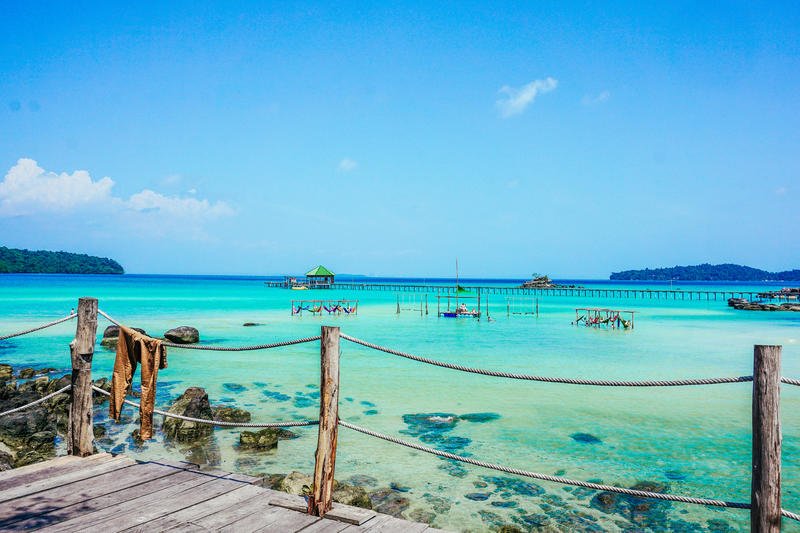 CAMBODIA - THAILAND
Following Cambodia, I hot-footed it down to the south of Thailand to kick back and relax on the timelessly beautiful southern islands; the islands of the south cater to everyone, no matter what you want; be it psychedelic trance parties, underwater scuba adventures, spiritual yoga courses or just lying on the beach watching time melt away, the south has it all.
Those heading south and want to see something of a hidden gem, take a stop off at Khao Sok National Park; tucked away between Phuket and Surat Thani is the man-made lake of Khao Sok which is surrounded by the largest evergreen rainforest in the world. There are honestly no words to describe the place, but for those with a larger budget, it's more than worth checking out.
If the East coast didn't fulfil the inner castaway in you, then don't worry Thailand's West coast has more than enough beaches and islands still to discover, the largest and most well known being Phuket, which is notorious for its beautiful resorts and it's ummmmm 'colourful' nightlife (not for the faint-hearted). Other well known beautiful spots are, of course, Maya Bay and Phi Phi Island (famous for where 'The Beach' was filmed), also Railay Bay, which for me is one of the most breathtaking spots in all of Thailand sporting amazingly Jurassic scenery.
Much further south towards Malaysia is home to an island named Koh Lipe, again for those with a bigger budget and more time, it definitely worth checking out white sandy beaches, coconut trees and emerald water; because Koh Lipe is notoriously long to get to it is still fairly untouched by the western world and is a trendy spot for Thai holidaymakers.
As a rough guide, the above pretty much outlines the major backpacker trail around S.E Asia, and I suppose some with a shorter time scale may find it a bit daunting to think, "How the hell am I going to do this all in a short period of time and on a budget?"
Ultimately all backpackers need to accept that it is impossible to do everything, and yes, you will meet people along the way who seem to go out of their way to make you feel stupid for not going to a certain place. To be blunt, what I would say to them is, "worry about your own trip; everyone's experience is different".
For all budding backpackers looking to start getting their itinerary together and are worried about squeezing everything in, our tours and bolt-on packages cover all the hot spots across South East Asia. For those then venturing off into other parts of Asia, we are always there to lend a helping hand to TruFam when it comes to planning the rest of their trip and any support along the way!
Don't Quit Your Daydream.