They say best things come in small packages and this definitely applies to Vietnam! This iconic country is a bundle of historical landmarks and breath taking sceneries, like nothing you have seen before. Prepare to escape the ordinary and step out of your comfort zone with our ultimate adventure to the best places in Vietnam.
We have got together our best places to visit in Vietnam. Here is a little snippet of some of our favourite hot spots.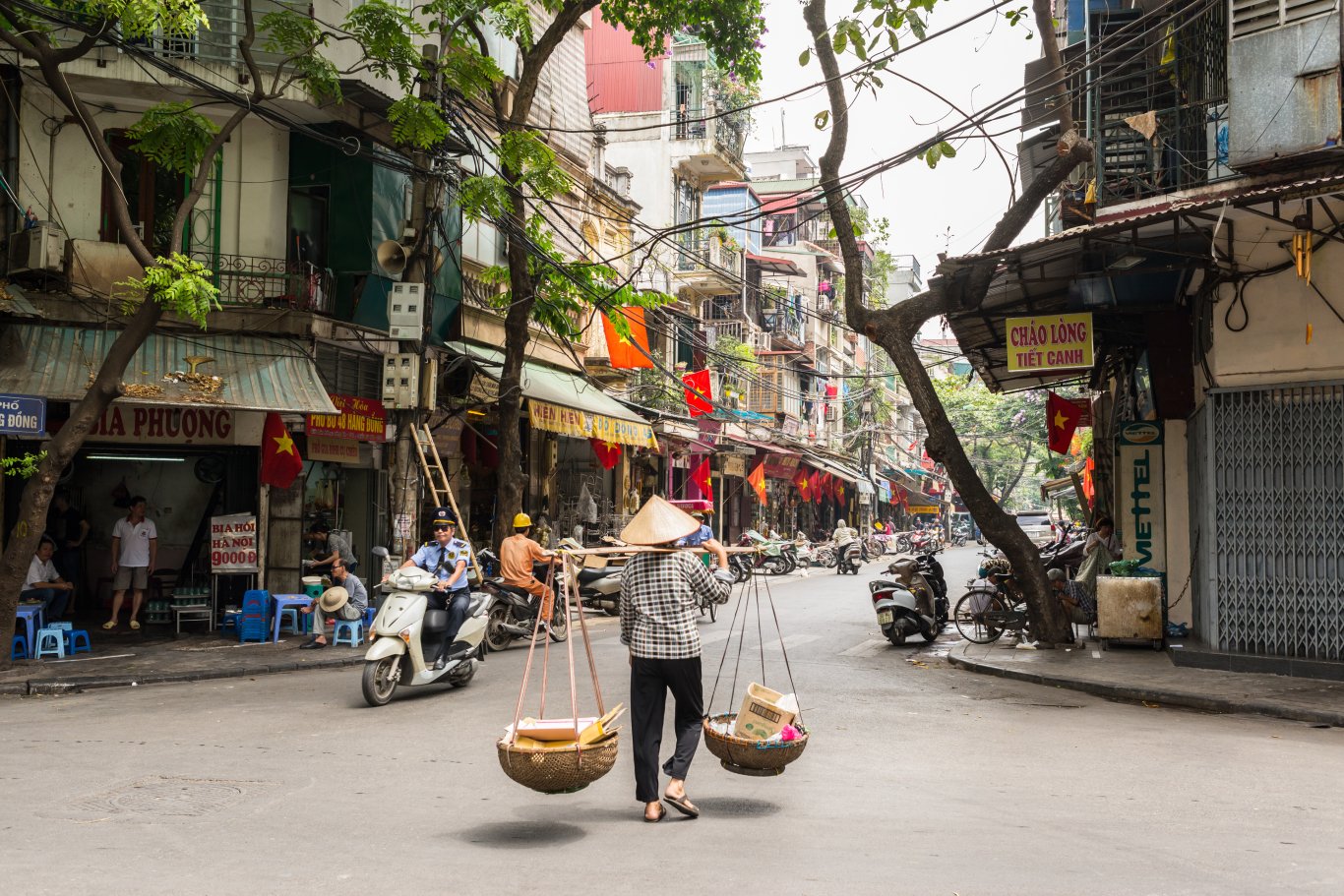 Ho Chi Minh City
Introducing the first of our 'best places to visit in Vietnam'. Our 17 Day Vietnam Experience begins with the best (& craziest) place - Ho chi Minh city. Immerse your-self in a bustling culture and inhale their extraordinary life style. From mouth-watering street food, quirky market stalls & an organised mess of, well, a lot of motorbikes, Vietnam has it all! The city will take you back in time to fascinating history and the world famous National War museum which is an absolute must. This city is an emotional roller coaster, but so worth the ride!

Mui Ne Sand Dunes
Sand dunes in Vietnam? Sounds crazy right! I'm sure we all love that feeling of escaping a city and our trip will show you exactly how to do it. Mui Ne has two sets of sand dunes, the aforementioned white-sand set, and a smaller cluster of red hills, which will blow your mind. Towards the end of the Dunes is magical fairy stream which is surrounded by surreal rocks. Time to wiggle your toes in the fresh stream and remind your-self this is not a dream!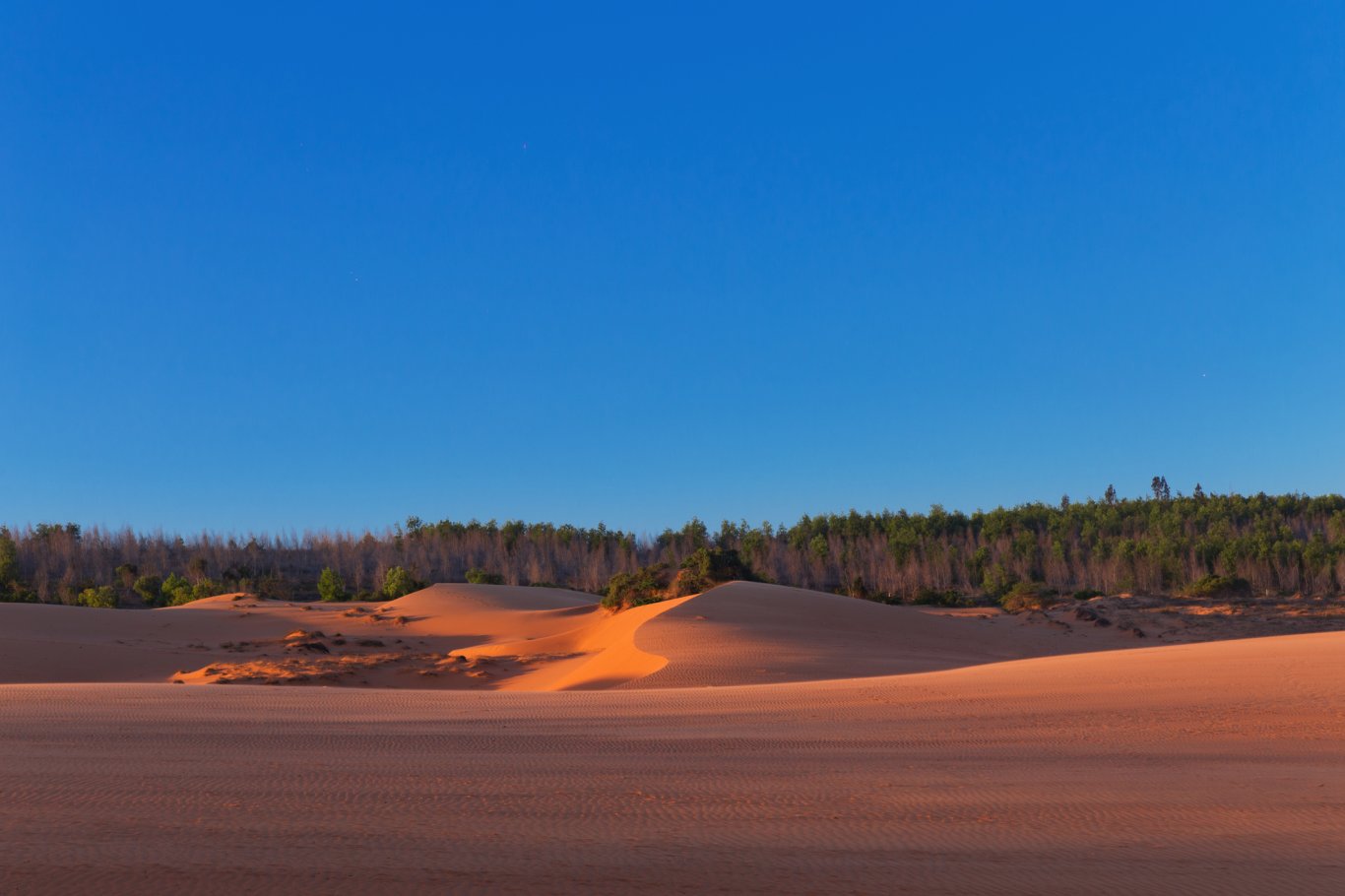 Hoi An
Hoi An is one of the best places to visit in Vietnam for being one their most historic coastal towns. Stunning architecture and a burst of canals is what makes this this city so special. The best way to explore Hoi An is to wander around the old town quarter and get your very own tailor-made outfit. (This will probably cost you the same as buying a pack of panties from Primark!) The town is also famous for its hand-made lanterns which brighten up the cobbled ancient streets of the city. On our 17 Day explorer we will also adventure to the 7 hectare coconut wood waters and ride in style floating along in traditional basket boats. Not your everyday ride but it is sure one of the best places to visit in Vietnam!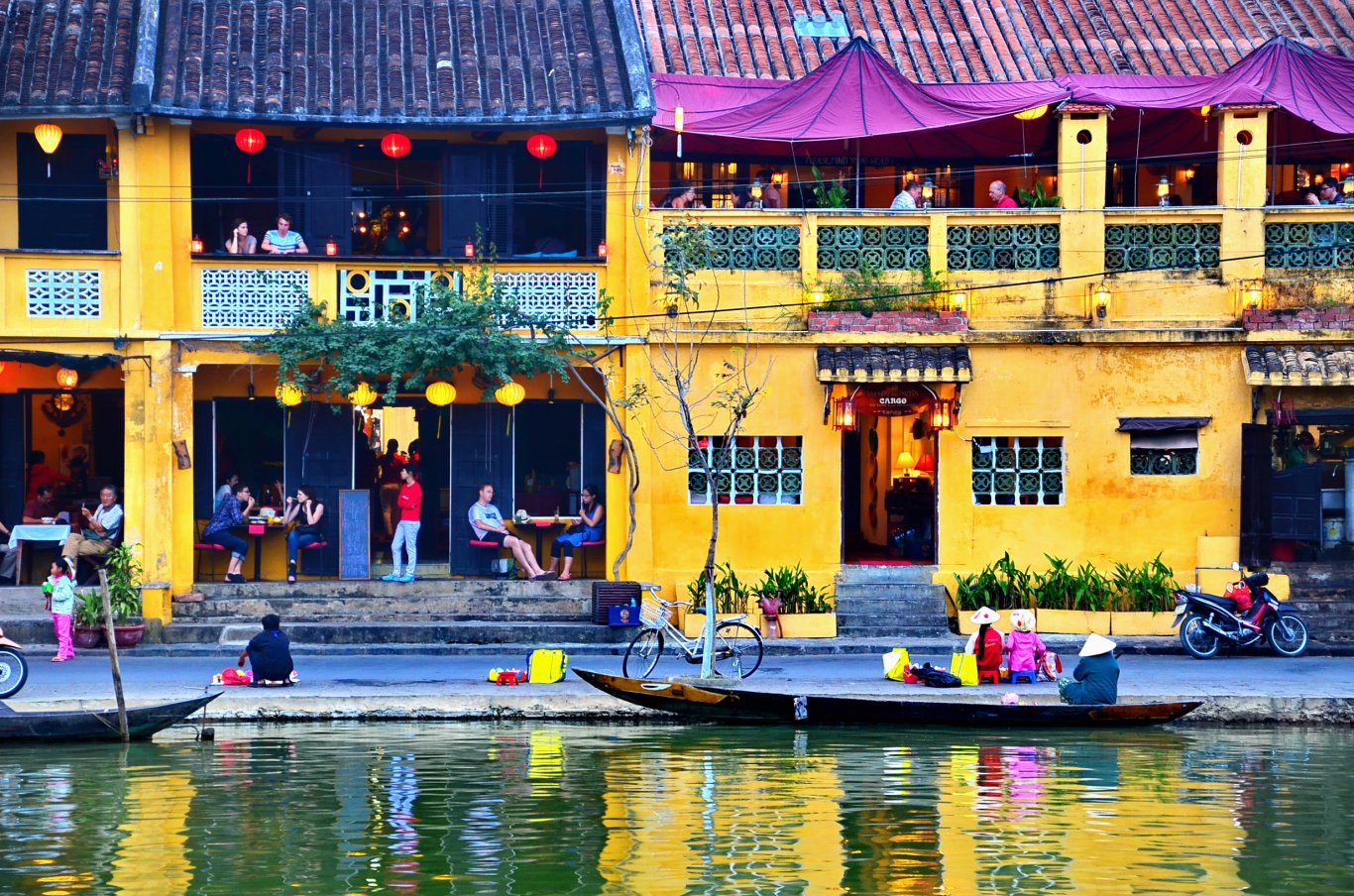 Paradise Cave, Phong Nha National Park
What's a TruTravels trip without paradise hey?! Taking the crown to be Asia's longest dry cave, we take you here to experience a magical whirlwind of nature. Imagine a cave that's big enough to swallow a street of tower blocks; a jumbo jet could land in it; it has beaches, a river, jungle, even clouds. Sounds surreal right? For now, let your imagination run wild and come and check out this incredible beauty with us!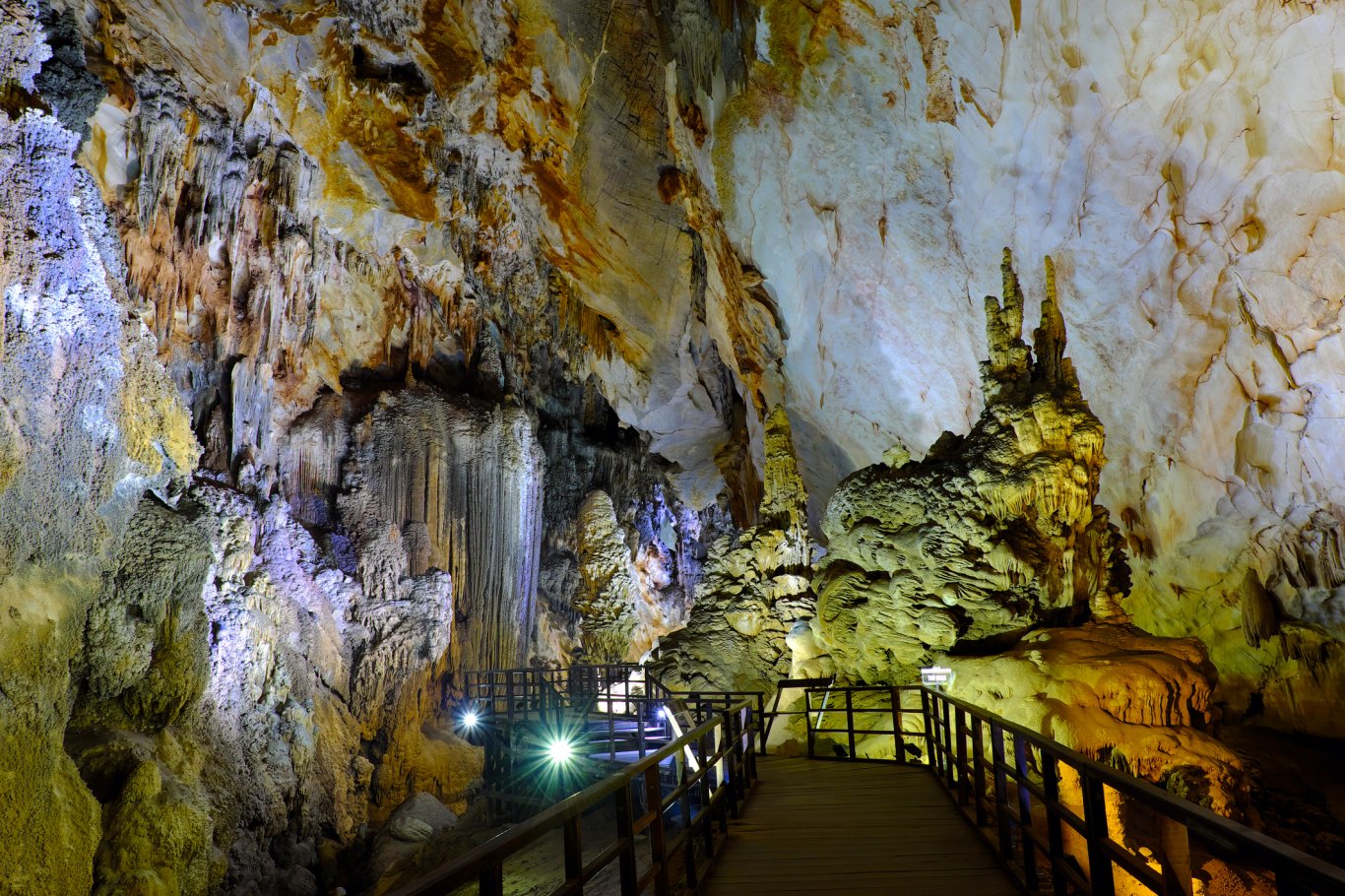 Ha Long Bay
Ha long Bang – one of the seventh natural wonders of the world which explains why it's one of the best places to visit in Vietnam! All aboard on our Vietnam Experience, we'll take you on an overnight castaway on a traditional house boat surrounded by a burst of spectacular limestone islands. Although the cheeky monkeys like to come out and play, we spend the afternoon floating upon the emerald waters –the ultimate gateway to heaven! This is one of the best places to visit in Vietnam if you want to unwind, dine and feel sublime! Truly breath-taking!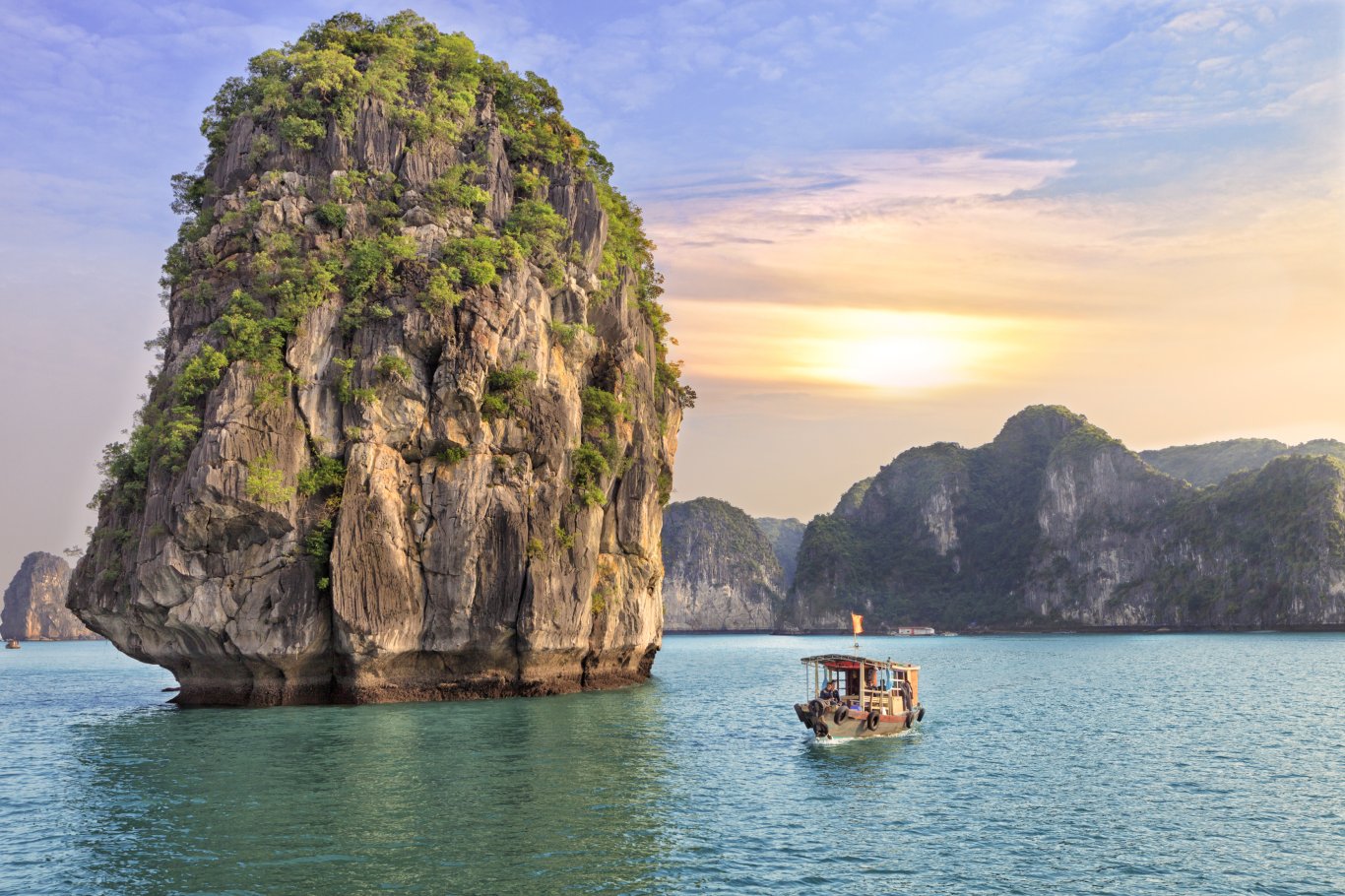 Hanoi
At the end of our trip we finish in the North at the capital of Vietnam – Hanoi. There is no better way to describe this city than a chaotic mess that flows in its own rhythm. But somehow everyone you see has a smile on their face. As the trip comes to an end we indulge the aromatic flavours and smells with your very own cooking lesson & reminisce your life time memories. The energetic city is also the best place in Vietnam to continue your travels to neighboring destinations such as Cambodia & Thailand. Don't let your journey stop here, your opportunities are endless!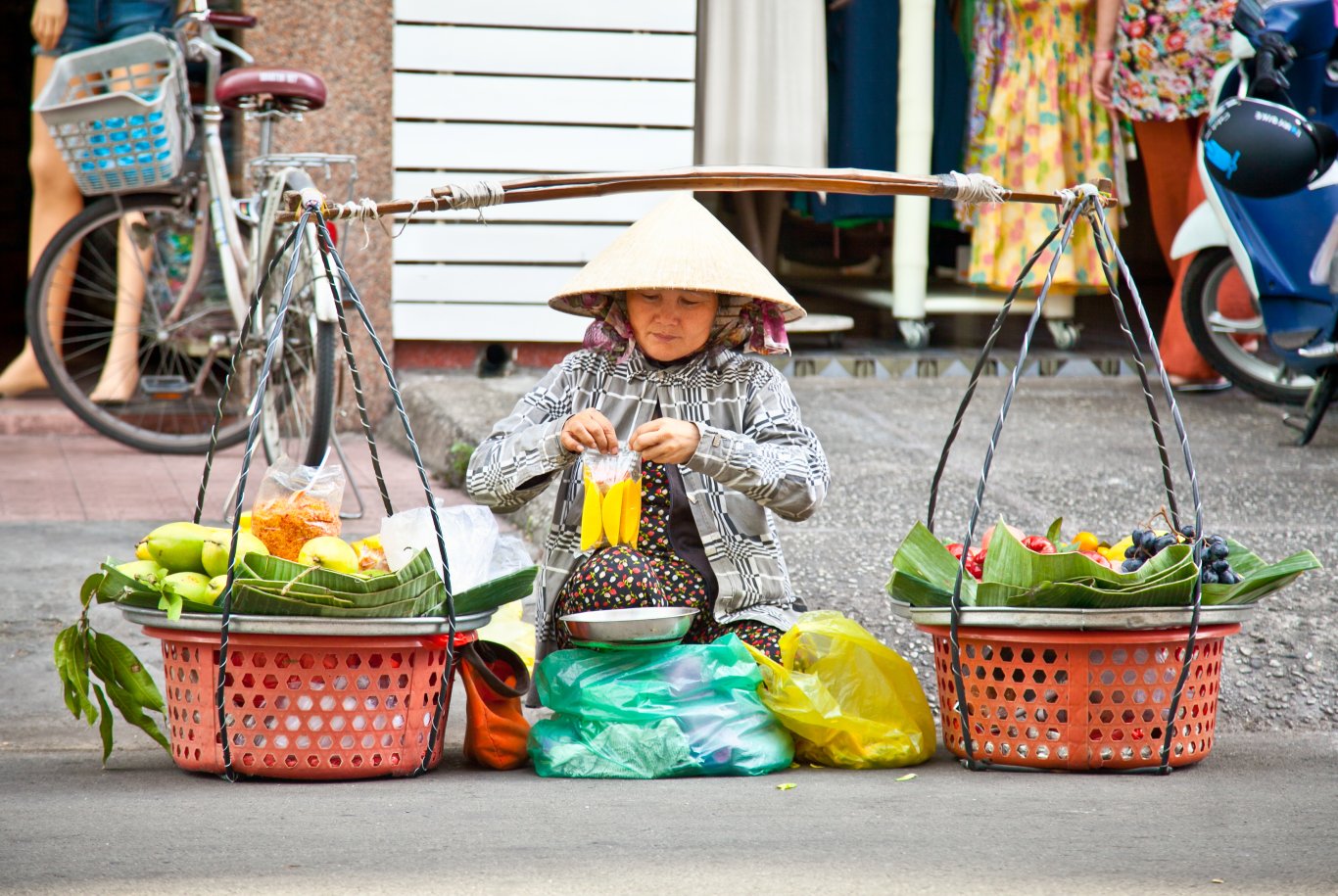 You can find all of this and so much more on our life changing Vietnam experience so stay tuned for the trip to be launched!
For further information please get in touch with the TruCrew today.
info@trutravels.com
Words by Heidi Hemmings