THE BEST PLACES TO TRAVEL IN SPRING PT.2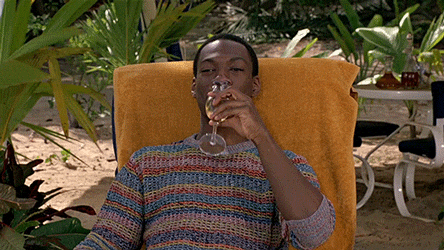 We're dying to get away. The spring mornings are cold and crisp, the evenings are dark and there's nowhere else we'd rather be than sat on a beach with a cocktail in hand. So where shall we go? We've got the inside scoop on where you should be heading to April 2024! You're welcome.
We have created the ultimate guide for the best places to visit month-by-month. Everyone's avaliability for the year is different, so whether you'll be seeking sun in September or making plans for March we have your back and we'll show you the top places you should consider visiting! The world is wide and the destinations are endless but there's no need to be overwhelmed, trust us and we will show how to get the best out of your holiday - no matter when you travel! Check out the other parts of the winter travel series with our Part 1 and Part 3 blogs too!
MEET KOMODO DRAGONS IN INDONESIA
First up on our list is the Komodo islands! Never heard of them!? Maybe you've been living with the dinosaurs ;). Get off the beaten path in Indonesia and hit up the Komodo Islands. Spend your days sailing around on your very own Liveaboard boat. Swim with gentle giant manta rays at Manta Point. Trek up to Padar Island viewpoint and share a beer with ya mate as you watch the sun go down. Or even visit the super exclusive Indonesian hidden gem of Moyo Island. Beautiful waterfalls, emerald green jungles and more instaworthy opportunities than Kylie Jenner would find herself.
Of course, you have to see Komodo Dragons if you're visiting the Komodo Islands duhhh. These beautiful prehistoric dinos only inhabit 4 islands in the WHOLE WORLD so it really is a bucket list destination. Visit Komodo Island where you will meet a local wildlife guide who will tell you everything there is to know about their way of life and how they're thriving in Indonesia. Hey, you may even get a good snap! Scales & all.
LIVE IT UP IN CAMBODIA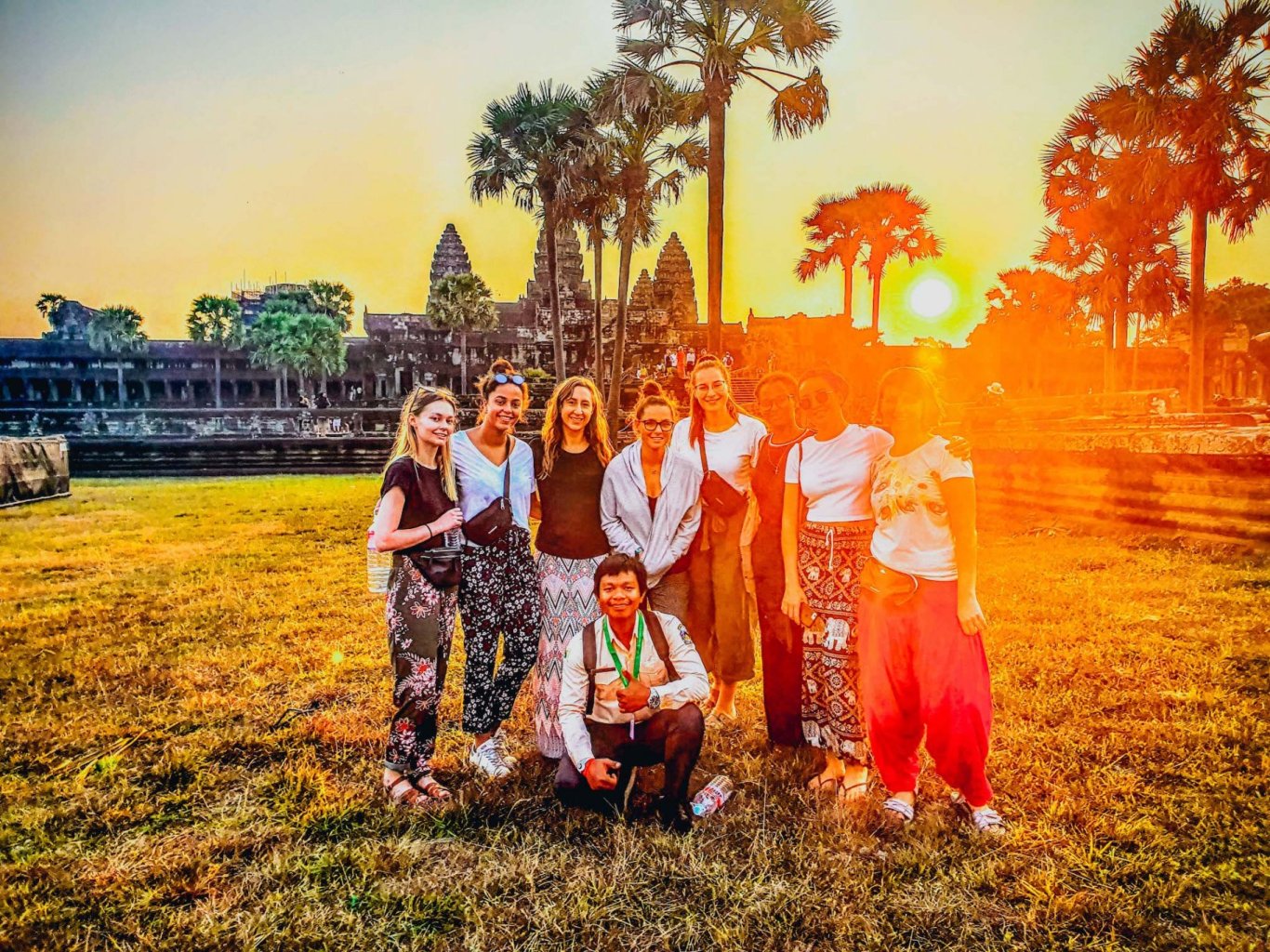 Will Cambodia be your ultimate favourite destination in the world? WELL..It's deffo a contender! Gasp as the sun rises over the temples of Angkor Wat in Siem Reap. Hit up world-famous Pub Street for a beverage or 12. Visit the Spider Market of Phnom Penh. If you're an arachnophobe you may want to pass on that one! Take a traditional cooking class in sleepy Kampot or lounge on the idyllic beaches of Koh Rong Samloem. Whatever your vibe, Cambodia has something for you. It's a Bucket List destination, and with it's dry and warm weather in April there really is no better time to go! So what d'ya say? LET'S DO THIS!
SEE THE BEAUTY OF VIETNAM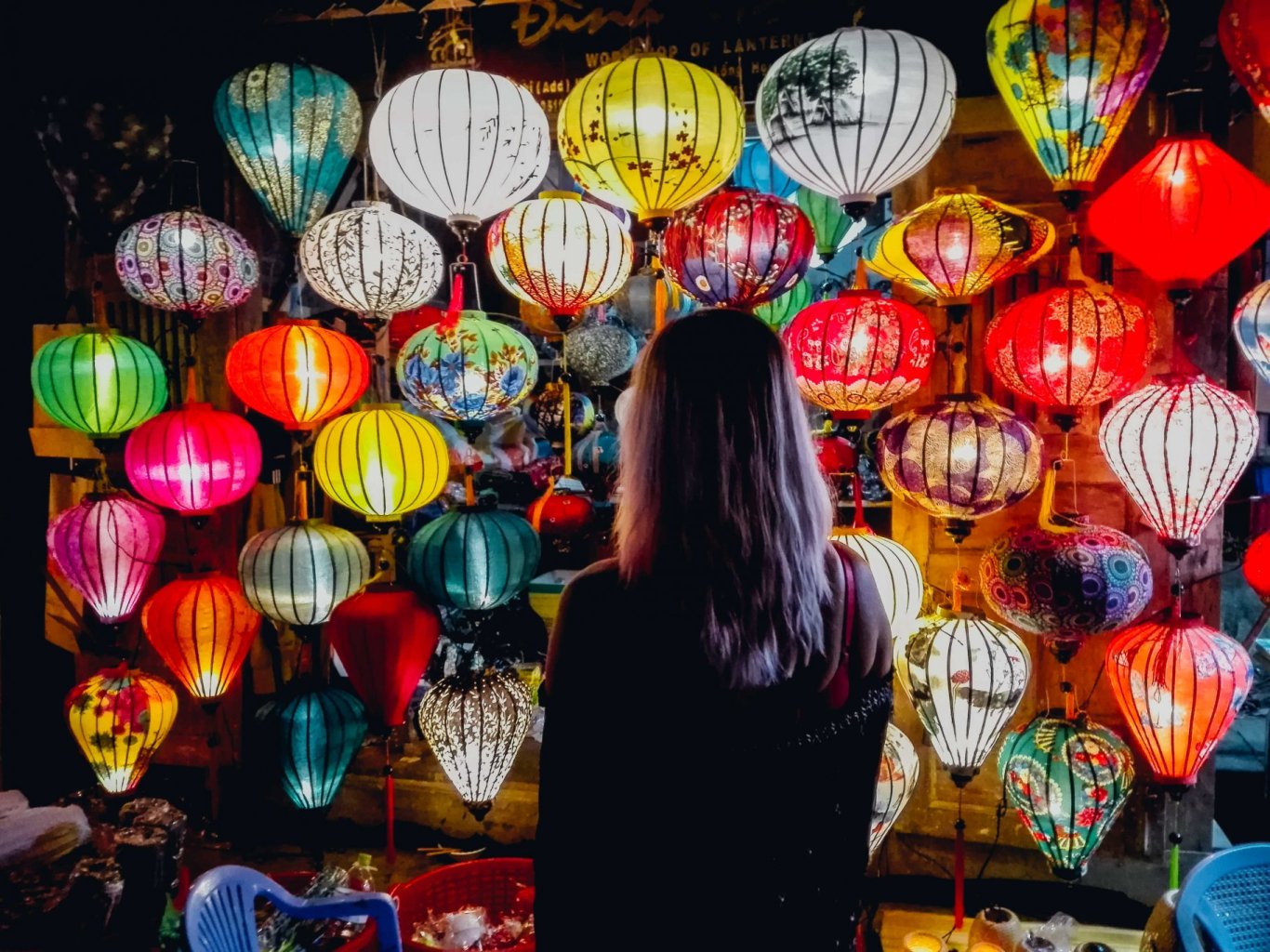 Vietnam IS THE PLACE TO BE. There we said it! And in April? Well, you really couldn't ask for better weather. Vietnam is a wonder of a country, boasting a rich history, world-famous food and parties you'll never forget. Vietnam could be considered the most well-rounded country in Southeast Asia. Experience an overnight boat trip in the unforgettable Halong Bay, become immersed in the magical Disneyland-esque town of the glowing lanterns in Hoi An, explore the iconic cave systems of Phong Nha, cruise the famous Hai Van pass in open-top Jeeps - whatever you heart desires! Vietnam has it! The only problem? You won't want to leave! It's PHO-NOMINAL.
Want some more travel inspo for the rest of the year?
Best places to travel to in January
Best places to travel to in Febuary
Best places to travel to in March
Best places to travel to in May
Best places to travel to in June
Best places to travel to in July
Best places to travel to in August
Best places to travel to in September
Best places to travel to in October
Best places to travel to in November
Best places to travel to in December