The world's gone mad. And so have I. Ok so I've binged Netflix for 20 hours straight and I'm pretty sure I'm now an honorary member of the Kardashian family. Seriously, BIBLE. But as I dream of being Forbes youngest billionaire, having my sex tape go viral online or colour co ordinating my hair colour to my car. (Did I say sex tape?… sorry Dad) It got me wondering, do they dream of my life? Would Kim Go Shipwreck diving in The Philippines? (DON'T WEAR YOUR DIAMOND EARRINGS KIMBERLEY) Would Kylie get annihilated on a bucket of Samson & Coke before The Full Moon Party? Would Scott be the guy playing the guitar around the campfire who low key hasn't washed in months because he believes your body self cleans and that awful BO smell is everyone's natural aroma. Although I can't imagine the clan jumping on one of their many private jets to join me. Here's the kind of travelers I can imagine they would be…
Kim Kardashian - West
EXTRA, EXTRA READ ALL ABOUT IT. Ok so we all know a KKW, This bitch is here for the graaaam. Got to bloody love her. Knows the difference between Evian and highland spring water. Always wears a thong bikini and pays locals £4 an hour to fan her on the beach (not cool Kim). Says she's well travelled but doesn't venture outside of her 5* hotel and complains there aren't enough bubbles in her jacuzzi. Goes to the beach in heels, a matching swimsuit and sunglasses so big no one can see her resting bitch face. Patience shorter than her marriage to Kris Humphries.
BACKPACKER RATING - 1.5/10
Destination Recommendation - BALI
Kanye West
This guy went to Koh Rong before it was cool, founded the Gili Islands and made Koh San Road a hotspot. The kind of backpacker who's been there, done that, completed it and even fucking created the t shirt. Wears neutral colours, loves a shroom shake and laying in a hammock chatting shit 24/7. A key member of the group to keep you entertained on long bus journeys with his fictitious rants but will 100% chew your fucking ear off at 4am on the beach. Thinks he's God's gift to earth, potentially a great knowledgeable chap but you wouldn't know as his DOUCHEYNESS overshadows it.
BACKPACKER RATING - 5/10
Destination Recommendation - LAOS
Khloe Kardashian
The life and soul of the party. THE BIGGER THE HOOP THE BIGGER THE HOE. Treats every night like a freshers event. Sass is her middle name. OKUURRRRRR. Fucking loves a 2-4-1 happy hour. Will outdrink any traveller in a competitive game of centurian. You'll find KoKo dancing on the table after 1 too many vodka cokes or working behind the bar in Koh Phi Phi 4 years after originally leaving to travel. A Free spirit. WE STAN.
BACKPACKER RATING - 9/10
Destination Recommendation - THAILAND
Kourtney Kardashian
Kourts deffo a 5am downward dogger! And by that I mean yoga on the beach at sunrise, obvs. TRAVELS FOR THE GOOD VIBES, will attempt to eat any leafy green in sight, strict herbivore diet. NO GLUTEN/SUGAR. If you're looking for a spiritual awakening or life lesson she'll be the first to tell you. Meditates for 22 hours of the day. The least interesting to look at supposedly, but it's Self love all day every day with our Kourt.
BACKPACKER RATING - 7.5/10
Destination Recommendation - SRI LANKA
Scott Disick
The Lothario of the group. Everyone knows a bellend like this guy. A 6/10 that strongly believes he's up there with the 9s. Refuses to try local food, but religiously has a Joss shot breakfast, lunch & dinner. Visit's temples and demands locals call him Lord Disick. Massive potential to be the liability of a night out. Doesn't know the difference between 5 beers and 50. Will find him attempting to jump a flaming skipping rope or chatting to any girl other than his girlfriend (Sorry Kourtney, Sorry Sofia) Everyone's favourite Dickhead, but nonetheless a Dickhead.
BACKPACKER RATING - 6/10
Destination Recommendation - PHILIPPINES
Kylie Jenner
Has more plastic in her than the Pacific Ocean. This bish would be on a 3 week holiday but plasters over social media she's 'GONE TRAVELLING'. We all know the type. Born into money, owns a holiday home in the south of France and looks down on anyone who owns a pair of havaianas. Would stay in a hostel to gage the young vibe but will have a private room & ensuite ofc. She's down to neck the dirty pint but somehow she'll always end up leaving with the 'successful' 45 year old hostel owner. Mainly because she wants some sort of status.
BACKPACKER RATING - 5/10
Destination Recommendation - VIETNAM
Kendall Jenner
A DAREDEVIL. The adrenaline junkie. Don't misjudge our Kenny, she may have supermodel good looks, but you'll find her bungee jumping heading first, skydiving solo or throwing herself off the Blob in Cambodia. SHE THRIVES IN DANGER, both day and night. This ABSOLUTE HUN can control any room she walks into AKA she has every guy in the bar paying for the drinks all night. EVERY NIGHT. We say GOALS you say GOLD DIGGA. Same same, but different right?
BACKPACKER RATING - 7/10
Destination Recommendation - PERU
Kris Jenner
WILL PLAN EVERY MINUTE OF YOUR DAY. The kind of traveller we all aspire to be. She thrives for this shit. She's banging on your bloody door for a 6am sunrise, booked you in for your insta shoot 7am-9am. You're doing amazing sweetie. Followed by a morning hike up to a view point, visiting a local tea plantation or learning the local culture. THIS BITCH NEVER SLEEPS. Lives with the mantra Work hard - play harder. Tbf Kris can stay, 110% would hire as one of our Travel Ninjas. Get's boozy on half a bottle of merlot, but will still be up at 5am for the walking tour. A QUEEN. A LEGEND. A FUCKING BOSS.
BACKPACKER RATING - 10/10
Destination Recommendation - MEXICO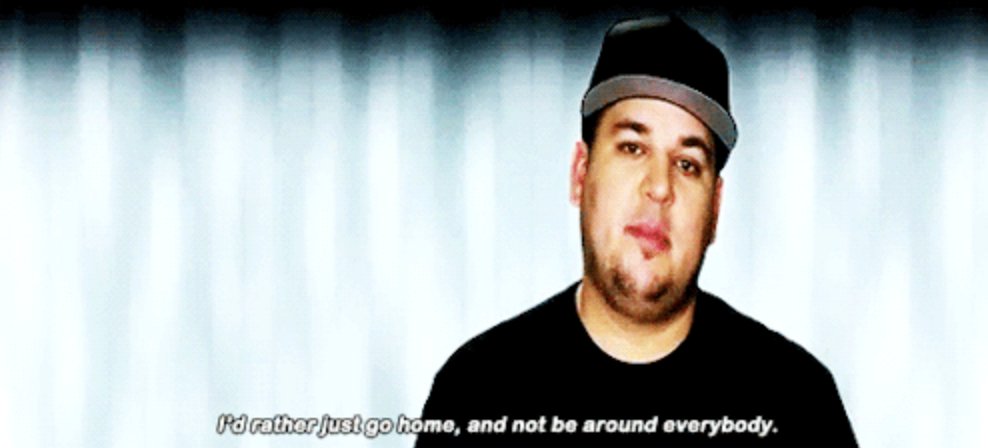 Rob Kardashian
Wouldn't be on tour or travelling...Stays at home.
BACKPACKER RATING - 0/10
Destination Recommendation - HOME
Obvs we're kidding when writing this but it's fun to imagine (just like we did with some World Leaders a few weeks ago - check that out). With everything going on in the world, who knows where the Kardashianss will vacation next. Also, if you're looking for a new job Kris Jenner, we're hiring.