THE BEST PLACES TO TRAVEL IN JULY 2021
July, a month of sunshine, summer shenanigans and (hopefully) a few too many Aperol spritz's. However, we all know that one of the best things about summer is the holidays! So, there are endless choices when it comes to picking THE perfect destination, but we thought we'd do the hard bit for you and give you the best places to travel in July! No need to be breaking a sweat over whether you fancy city, beach or BOTH! We got you.
BALI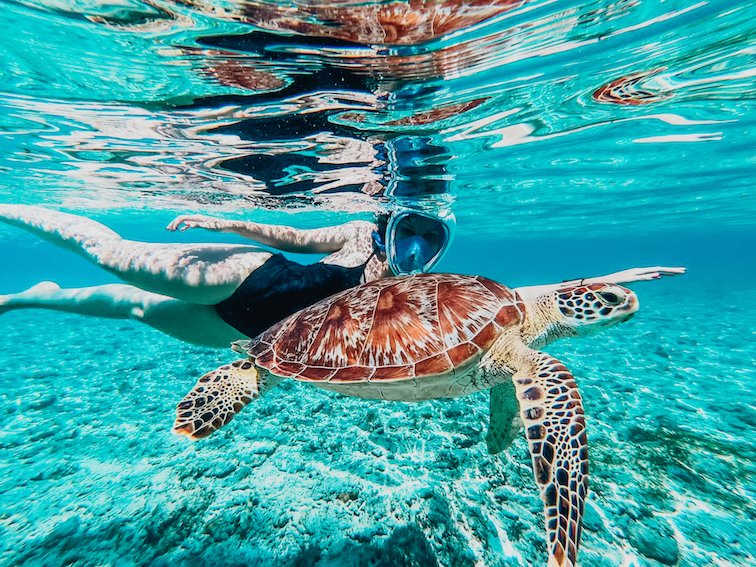 When you think of Bali, if acai smoothie bowls, clear blue sea, mesmerizing beaches, and INSANE sunsets come to mind, then you are 1000% correct! Bali is the ultimate insta hotspot with basically everything being insta-worthy, which is always a plus. Bali's weather during July is hot and dry, really making it the place to be this summer. When in Bali, head out to the Ubud rice terraces, and gaze at one of the most amazing views. You can even have a go on the famous swing which literally makes you feel like you're flying through the rice terraces. How UNREAL. Fancy swimming with the coolest dudes in the ocean? Hell yeah, we're talking about turtles! Swim through the crystal clear water with your new pals just off the island of Gili T, admiring the life underwater. A dream come tru. Last but definitely not least, a must must must, is the sacred monkey forest! Where you might make some friends who have a bit of a cheeky side. So practice those selfie angles! *wink wink*
Bali Highlights:
CROATIA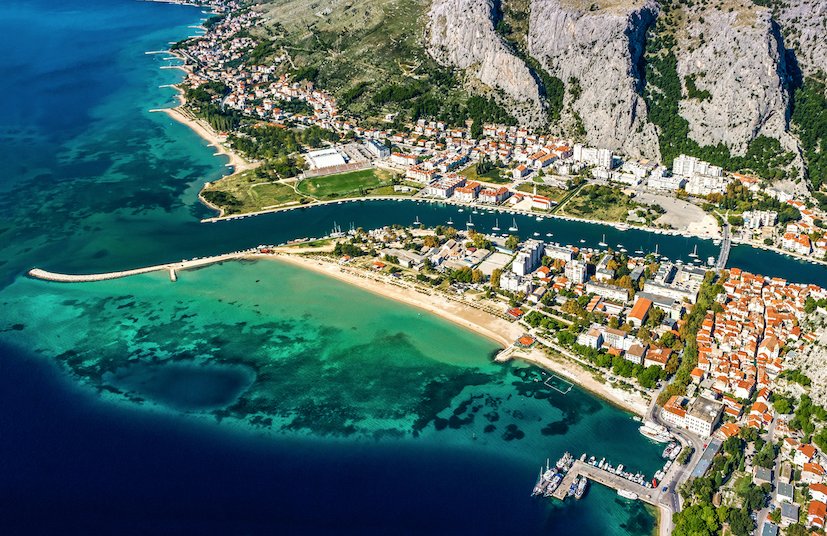 A European summer should always be on the cards and what better way to spend those sun shining months than in Croatia, a gem of the Adriatic sea. Croatia is a hot one in July so make sure ya pack those swimmers & lots of sun-cream. Dubrovnik, the most famous place in Croatia and ten points for you if you guess why... Game of Thrones, duh! As well as being a UNESCO world heritage site, Dubrovnik is full of history and culture, incredible views, and some quirky bars which make a great spot for an evening cocktail watching the sunset. Plitvice Lakes is one of the most instagrammable locations in Europe. I know, that sounds too good to be true but TRUST. Imagine calm, pristine, turquoise lakes with the luscious green forest surrounding you. You gotta see it to believe it, so you know what to do. Feel like topping up your tan? No better place to do it than on the famous Brac Island! Known for it's bright blue, crystal clear waters and golden sand, the best place to chill out in Tru style with a beer in hand. Or you can take part in the optional activities on offer such as river rafting & zip lining. You do you.
Croatia Highlights:
GREECE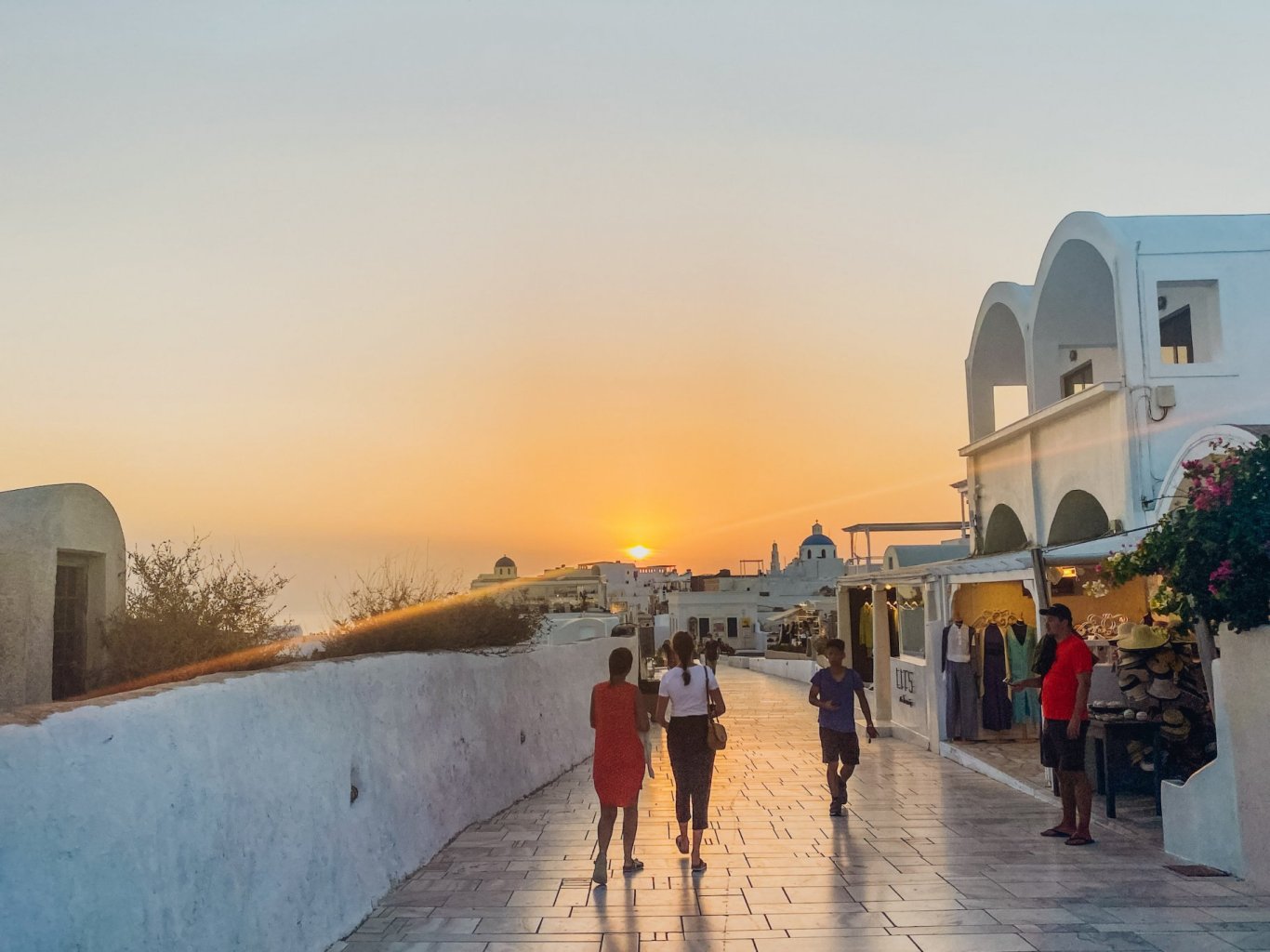 Greece is the crème de la crème of summer hotspots in Europe. Paradise beaches, jaw-dropping sunsets, full of culture and history, and mouth-watering food (gyros galore). You can see why Greece has become the place to be during the summer in Europe. The weather in Greece is HOT, so stock up on suncream and don't forget your sunnies! Syvota is a small island, home to the famous 'Blue Lagoon' and is known for being one of the most beautiful islands in the whole of Greece! Sounds breathtaking right? It's definitely one to see, with crystal clear waters perfect for snorkelling and golden sandy beaches perfect for a snooze in the sun. The island of Ios is not only known for its lively nightlife but also its secluded beaches, and it's one of the best islands to visit in Greece! So make sure it's on your list. Now, you can't visit Greece and not see the most amazing sunset, a fairly well-known one at that. Get your golden hour photos for the 'gram, take in the incredible colours and admire the magical view of a sunset in Oia. Spend your summer wisely, do the right thing, and get yourself to Greece!
Greece Highlights:
There you have the best places to travel in July! You can thank us later, go have the summer of dreams first. If you need any more travel inspo, feel free to send us an email on info@trutravels.com or check out our socials! Until next time, TruFam.
Still got the travel bug? Read the rest of our best places to travel series here:
Best Places To Travel In January 2021
Best Places To Travel In February 2021
Best Places To Travel In March 2021
Best Places To Travel In April 2021
Best Places To Travel In May 2021
Best Places To Travel in June 2021
Best Places To Travel In August 2021
Best Places To Travel In September 2021

Don't Quit Your Daydream.