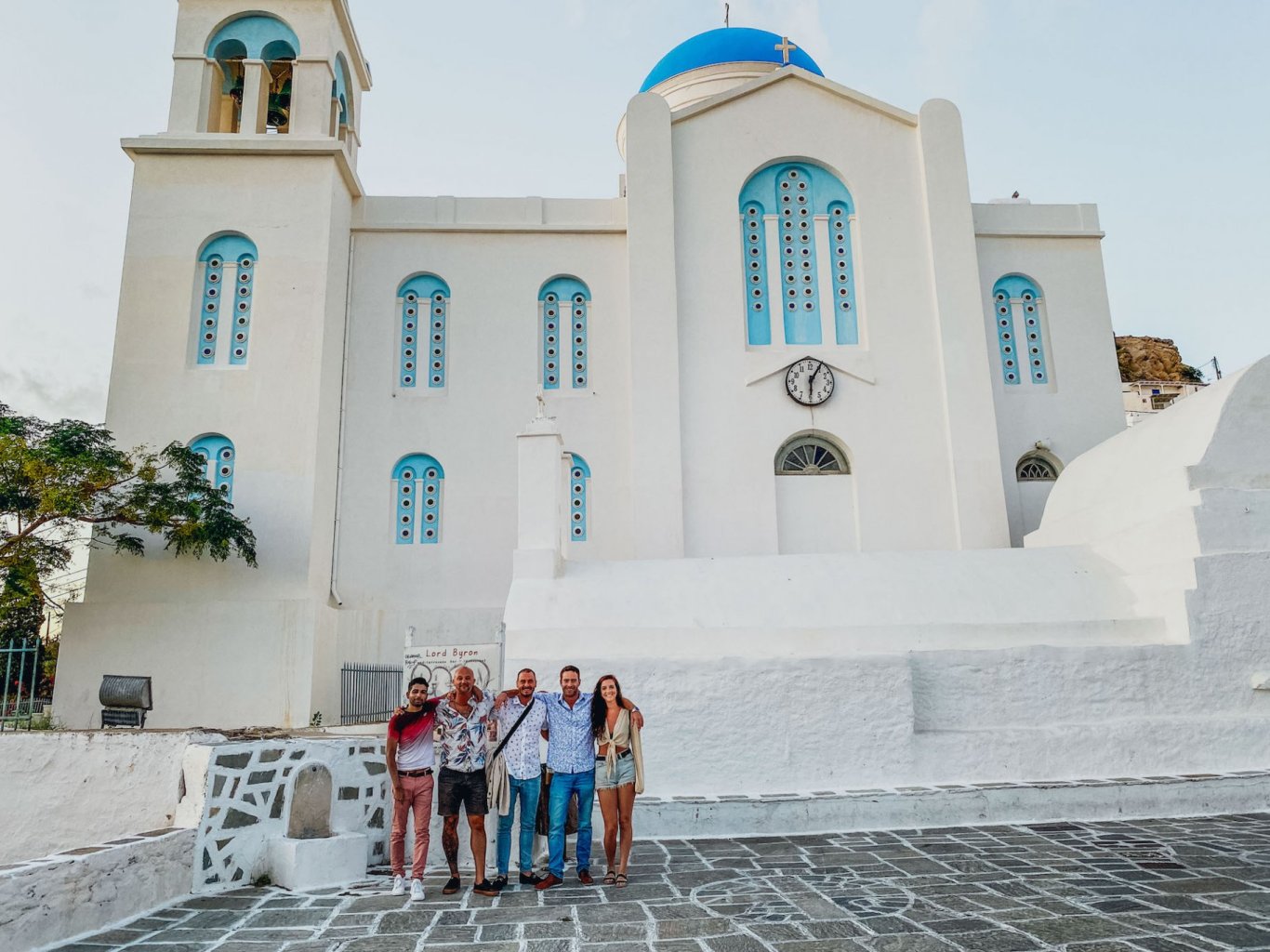 Island hopping Greece is the dream; you can't tell me otherwise. Every island is home to unbelievable beauty, untold stories and magical memories. Backstreet restaurants, cobbled streets and the best cuisine in the world, but what islands are a MUST visit? Well…lucky for you, I went and did the research. You're welcome. I jumped on a flight to Athens and headed to some of Greece's biggest party hotspots. To put together the ultimate must-visit islands in your 20's and the best route to take to jam pack it all in.
I know what you're thinking, how easy is it to island-hop in Greece? Can you travel from island to island? What's the situation since the big old C-word - That's COVID. So here's your guide to Greek island hopping!
So… Where should you go? Let me tell you the best places to visit in Greece if you fancy a 10/10 island hopping route, alternatively you can check out the 5 must visit Greek islands here.
MYKONOS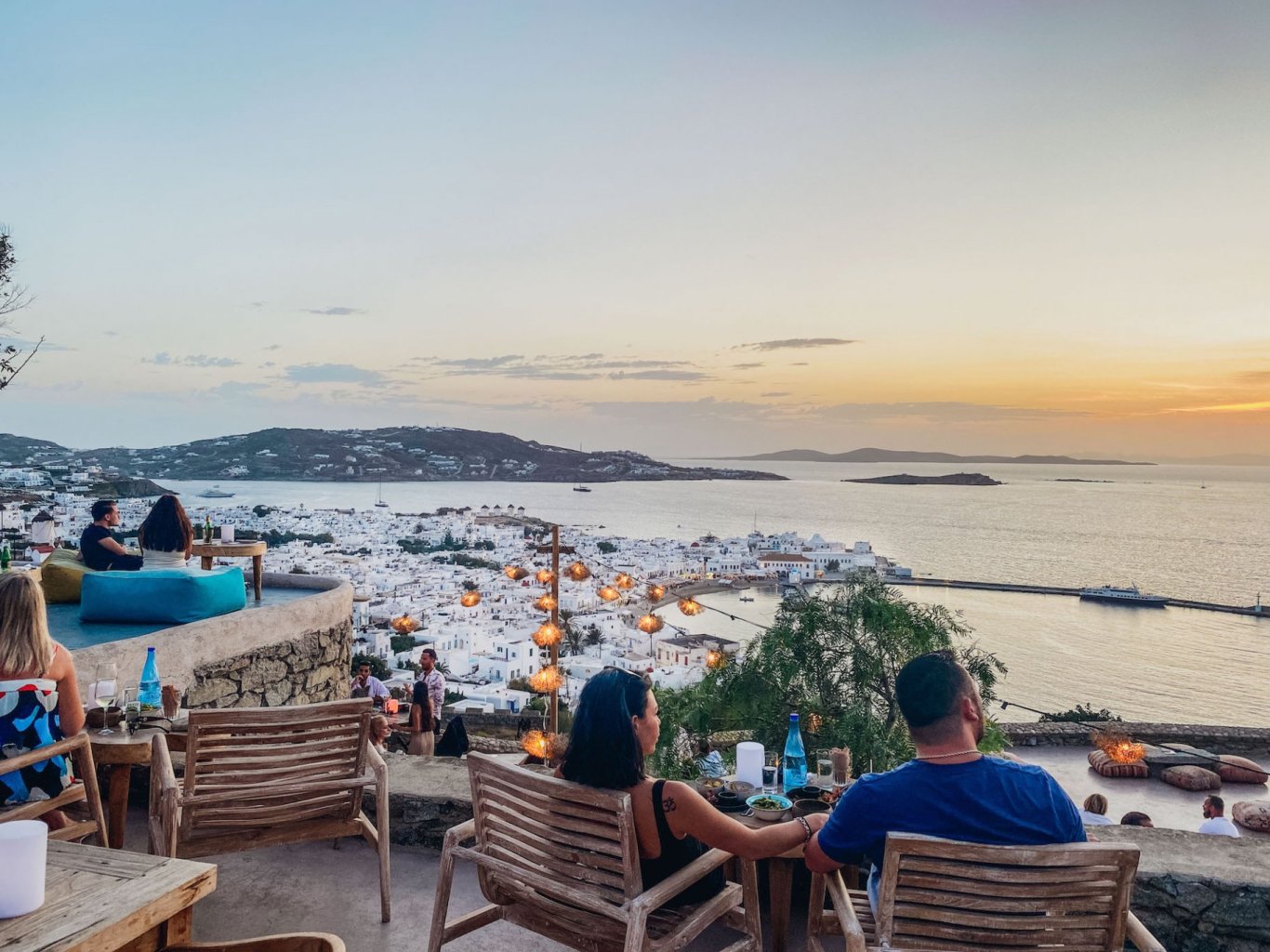 Mykonos! You've seen it in the pictures, the rich and famous celebrities there, the beach clubs and famous cobbled streets in the old town. It's a dream. Known as one of Greece's most expensive islands, there's so much more than beach clubs and 15 euro cocktail bars. Mykonos boasts one of Greece's most beautiful sunsets with its mountainous landscape and hidden bars and restaurants. A hotspot for young travellers looking to experience a real taste of the Aegean Islands but a little bit boujee. Would 10/10 recommend heading here!

SANTORINI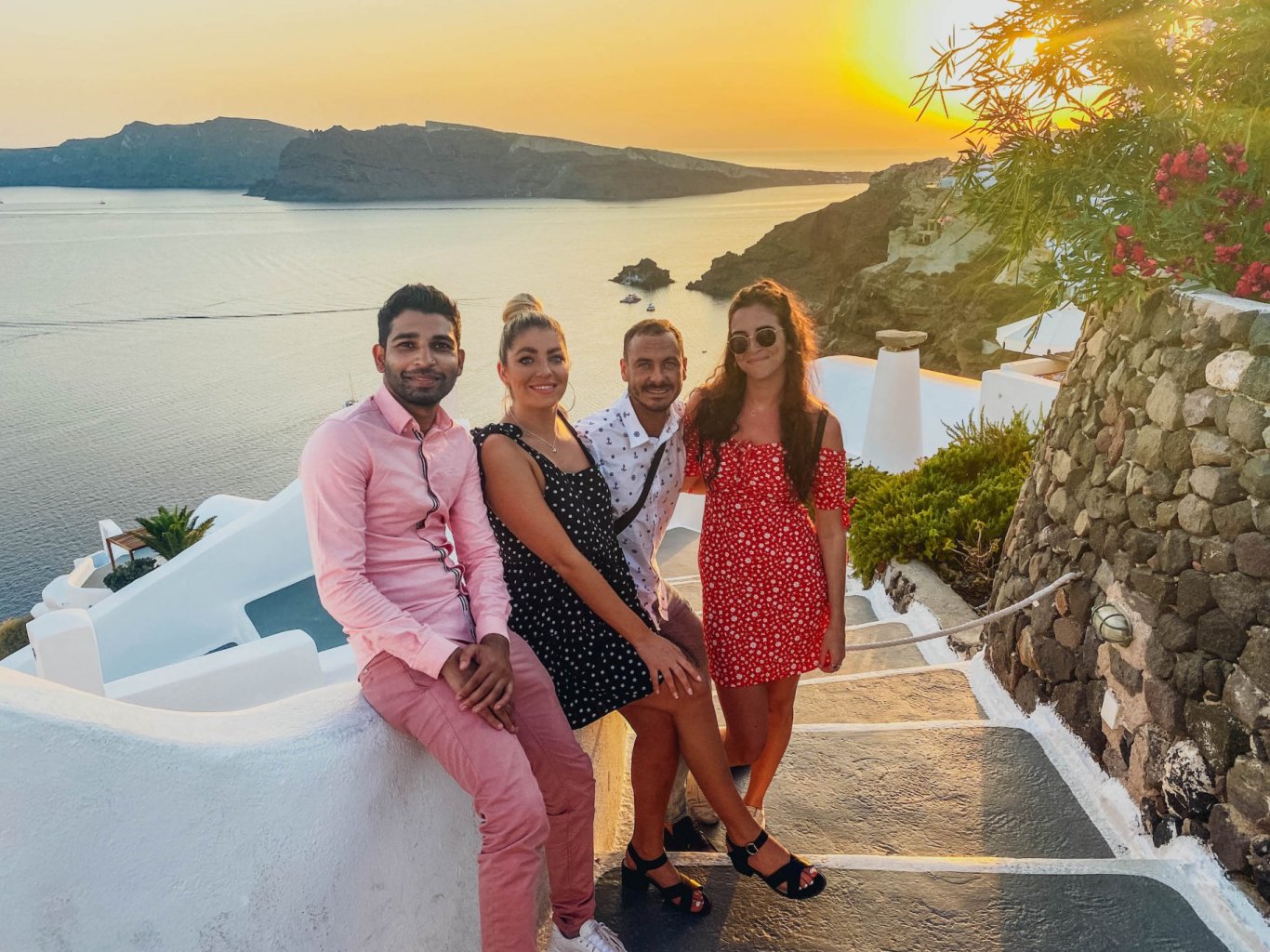 Santorini, One of the most beautiful islands I've ever visited and home to THE most instagrammable sunset in the world. Although it's known to be a honeymoon destination, you can actually find some incredible activities here (way more than a romantic sunset dinner for two). From outdoor cinemas to delicious wine tasting, there's even Red beach, black beach and natural hot springs from its volcanic surroundings. The island is full of abundant nature and beauty—full of hidden beaches, ancient hikes to ruins and quaint little beach areas. Santorini is an abundance of delicious outdoor restaurants, live music and beach clubs. Places like Kamari and Perissa are also 10 x cheaper than the famous destination of Oia and, In my opinion, a way better place to spend your holiday. Santorini is a must-visit, if only for a few days.

ATHENS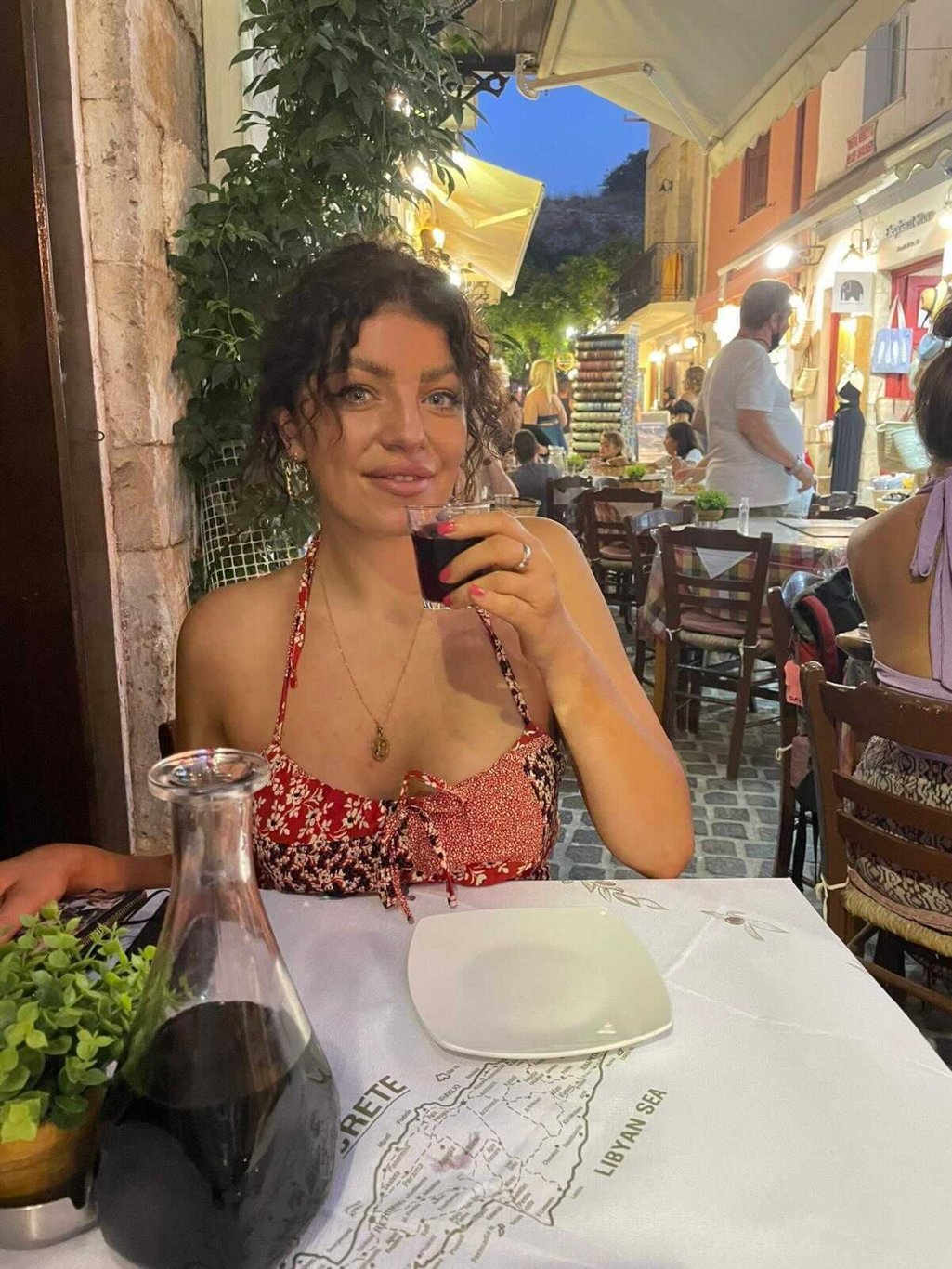 The historical hotspot of ancient Greece and the central hub for international travel into Greece and island hopping. (Normally the place you'd find hella cheap flights to Greece too) The city of Athens is bustling, and the perfect place to start before you head to the islands with ferry links to all major islands! Athens is the hotspot for travelling around Greece, and even since Covid, it's pretty easy to get a ferry. You'll need to show either proof of double vaccination, a negative lateral flow test or evidence of recovery from Covid - 19 issued 30 days after the first positive test (this is valid for 180 days), but other than that, you're good to go! Head to Athens, check out the ruins, the beautiful restaurants and rooftop bars and start your adventure!
IOS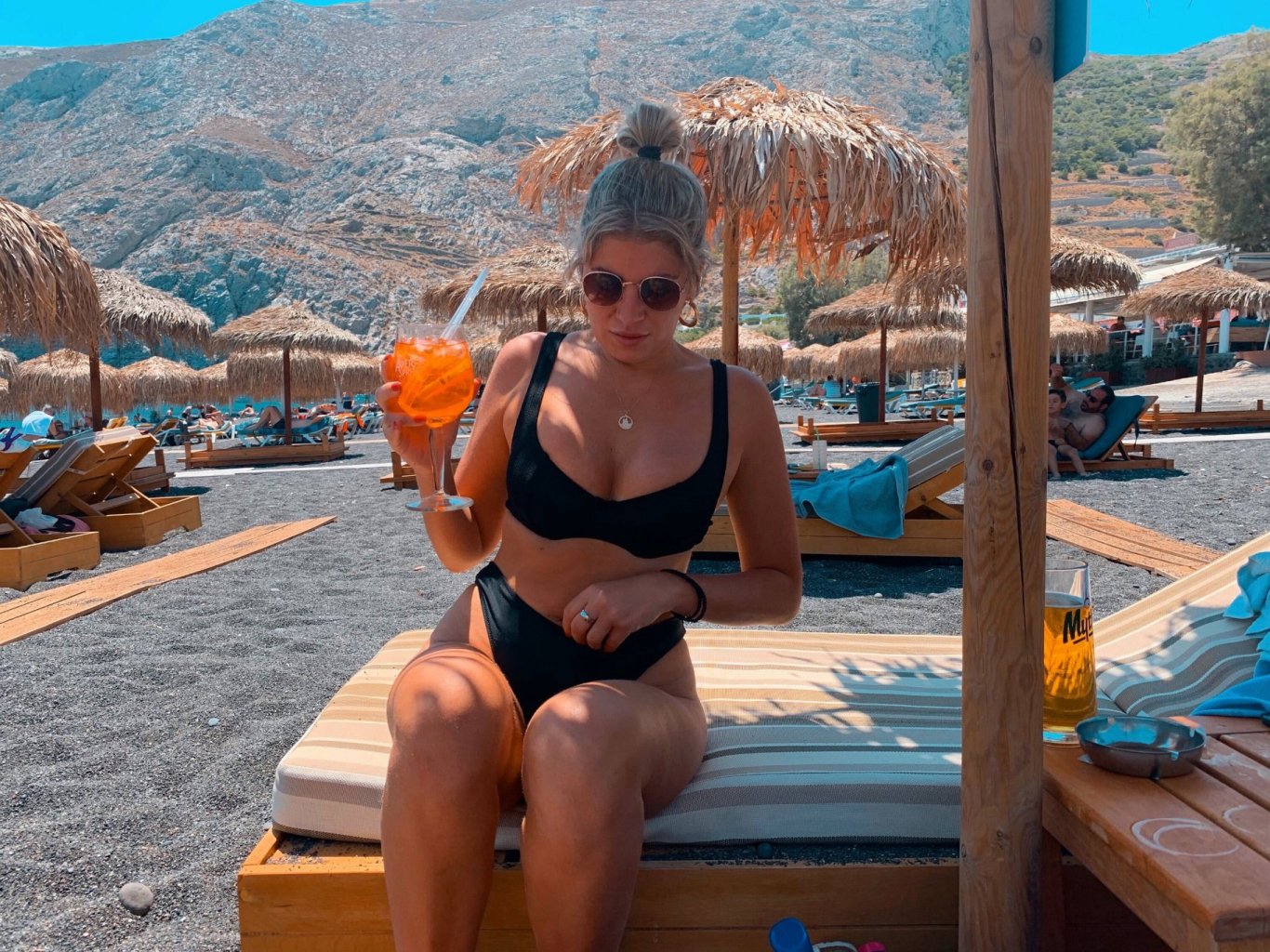 IOS, IOS, IOS!!! What a place! Only accessible by boat, Ios is a gem of an island and one that isn't currently overrun by tourists. This tiny island is known to be the party hotspot of the Aegean, the Cancun of Greece, if you will, and what a bloody island it is! I'd recommend heading here 100 times over, from tiny hidden beaches and crystal clear waters by day to popping cocktail bars and pub crawls in the evening. The nightlife is out of this world and a perfect place to visit when island hopping. It's not all party, party, party in Ios, catch a boat with us to a secluded, pristine beach where we'll sit back and relax with a prosecco picnic. Whatever you're looking for out of your holiday, Ios is a must!
There you have it! My favourite islands to visit when island hopping Greece, I chose to stick with the Aegean, easy, peasy, lemon squeezy.
If you fancy joining us for a Greece Island Hopper experience, well... You know where we are (and it might persuade my boss to let me go again…)
Anyway!
Don't Quit Your Daydream.