Making The Most Of Your 2022 Annual Leave
After the couple of years we've had, 2022 is set to be the biggest year for travel we've had in a long time and we think we deserve to take a few pretty big trips, don't you? The question on the tip of our tounges is how can we possibly get all the time off that we need!?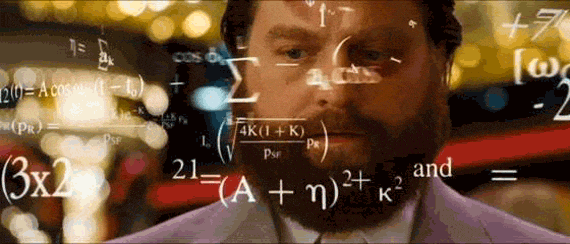 Well, aren't you lucky that you have us because we've done all the mind boggling calculations on your behalf. In this blog post, we thought we'd share some juicy info with all you savvy travellers that need to maximise your time off in 2022, and what better timing, with the announcement of our BIGGEST sale yet, you can make the most of this vital info and our amazing Black Friday deals.
January

Everyone gets the January blues... it's scientifically proven, right? No more festivities, it's cold and dark and there's only two cures... SUN and FUN. We can help you get both of those remedies in the dreary month of Jan by maximising your annual leave. The first Bank Holiday in the UK falls right after New Year, on the 3 January so you can get a whopping 9 day holiday but just taking the four days off after the 3rd January (4th - 7th January). This means that you can go on a 9 day holiday between the 1st - 9th January 2022, all the while taking off just 4 days!
Fancy jetting off in January then? Check out the best locations to travel to in the Winter months here!
The following tours go over these dates:
SO, GET BOOKING!
April

April kicks off our multiple extended holiday options for Spring 2022. By taking off the four days between 19th - 22nd April, you can get a whopping 10 days off consecutively from 15th - 24th April 2022. Thank you Easter Bunny. All of our Asia and Latin America destinations are available from April onwards, check out the places that we'd recommend to visit in April here!
Book onto THESE tours to take advantage of this time off in April:
May

You can bag yourself not one but TWO extended holidays in May... because of Queenie's big Platinum Jubilee celebration.
The early May Bank Holiday means us Brits (sorry everyone else) get 2nd May off, so if you take off the four days between 3rd - 6th May, you can get another nine days off between 30th April - 8th May 2022. The second Bank Holiday in May is extra special because it's for the Queen's Platinum Jubilee so you can get ANOTHER nine days of annual leave between the 28th May - 5th June, by taking off just three days' worth of holiday between 30th May - 1st June.
These tours run over these two bank hols in May:
August & September

The Summer Bank Holiday falls on 29th August, so if you take another 4 days off between 30th August - 2nd September, you can get yourself another consecutive 9 days off between 27th August - 4th September 2022. Our amazing European destinations, Greece and Croatia, re-open in June 2022 so why not take advantage of this extra holiday time by booking onto one of our tours?
December

Last, but certainly not least, because 26th (Boxing Day) and 27th December (Substitute Bank Holiday for Christmas Day) will both be Bank Holidays, you can get another 10 day holiday if you take off 28th - 30th December as annual leave because we ALSO get the 2nd January. End 2022 on a high and start 2023 as you mean to go on by taking the trip of a lifetime between 24th December 2022 - 1st January 2023.
Soooo, if you play your cards right and if you're a bit savvy with your annual leave, you can take a total of 22 days off work and get a WHOPPING 54 days abroad. Can I get a helllll yeah? If that's not going to get you on your dream trip, I don't know what will! Tour Dates have been released all of the way up until 2023 so what are you waiting for?! Book your trip NOW! If you need any more travel inspiration, check out our socials & feel free to drop us a message or email..
Here's to taking LOTS of holidays in 2022!
Eager to get away sooner? You still have chance to get away in December 2021 and feel free to contact the TruCrew with any questions on info@trutravels.com.
Don't Quit Your Daydream