Some travel to experience, others travel to give back! But what if you could do both?
THE CLEAN WATER PROJECT, CAMBODIA
As our second ever destination, Cambodia has a special place in our hearts. It is a beautiful country, filled with a vibrant nightlife, breath-taking beaches, rich culture & history and food that is to die for. Home to the magnificent Angkor Wat, which was once was at the centre of the largest empire on the planet.
Our 12 Day Cambodia Explorer is the perfect way to experience this amazing country with like other travellers from around the world, whilst learning a bit more.
But... we do not only aim to give you the best experience imaginable, but we also feel strongly about giving back to the communities in which we travel and helping to reduce the global wealth divide. So, after being introduced by our pals at Mad Monkey Hostels to the clean water project Cambodia, being run by the Cambodian Buddhist Society for Vulnerable Children, we decided we would try and help this exceptionally good cause.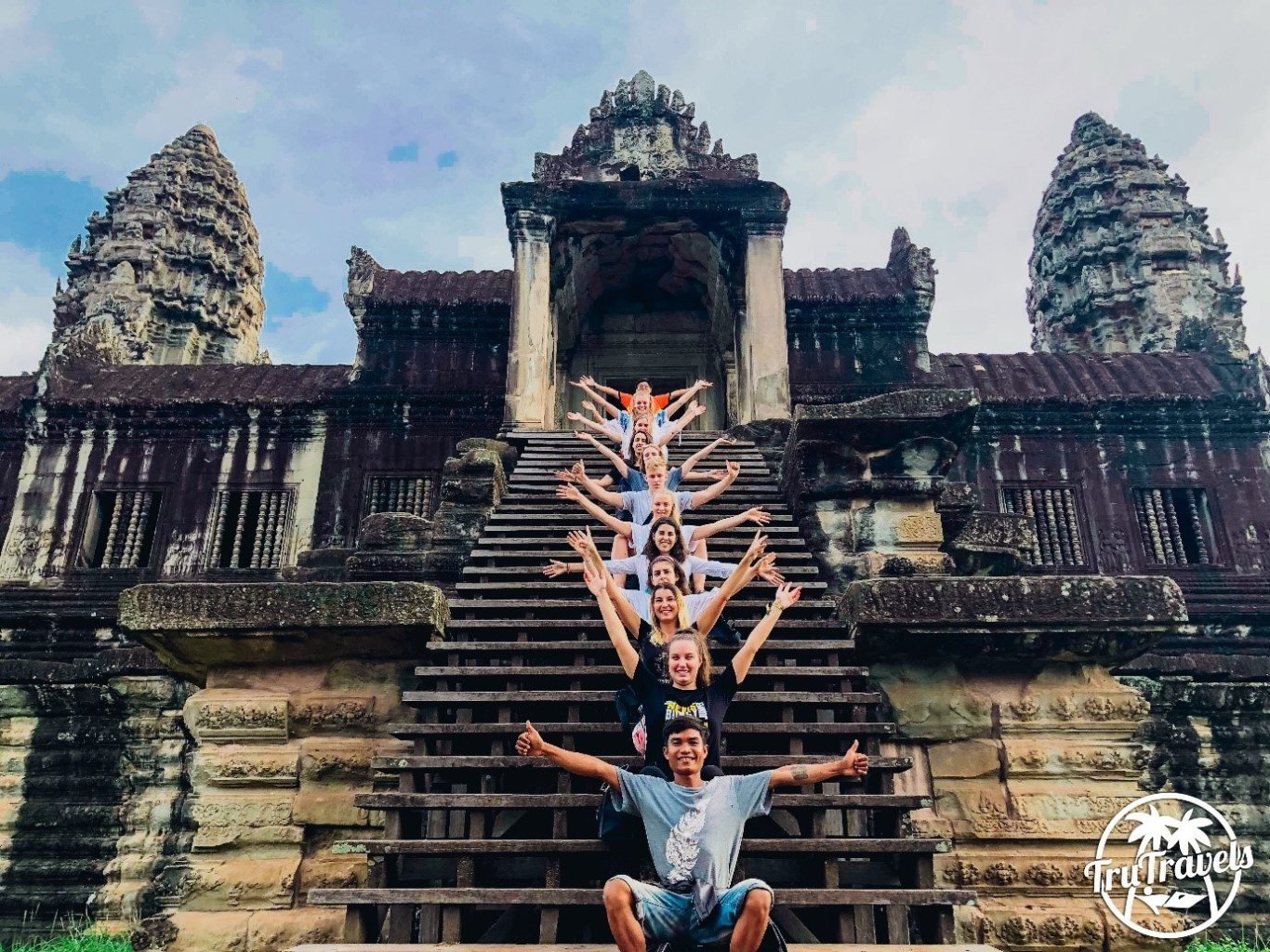 CAMBODIA'S HISTORY
In the not too distant past, Cambodia went through a horrific period of genocide, civil war and extremely bad government at the hands of the Khmer Rouge. This left hundreds of thousands (if not millions) dead, and the already poor Cambodia many years behind neighbouring countries like Thailand and Vietnam. Whilst progress has been made, some of the results of this period can still be seen today with many people living in extreme poverty, without even access to the most basic of human needs such as safe water, sanitation and education.
We take fresh water for granted but imagine if your only source of it was a two-hour walk from your house. Or if this source was unsafe and could make you sick or worse, kill you. Recent figures estimate that 50 to 60% of Cambodia's rural areas still don't have available access to clean drinking water. 20% of deaths in under 5 year old's in Cambodia are due to water-borne diseases. In this day and age with the technology and excesses we have in rich countries, this is absolutely unforgivable.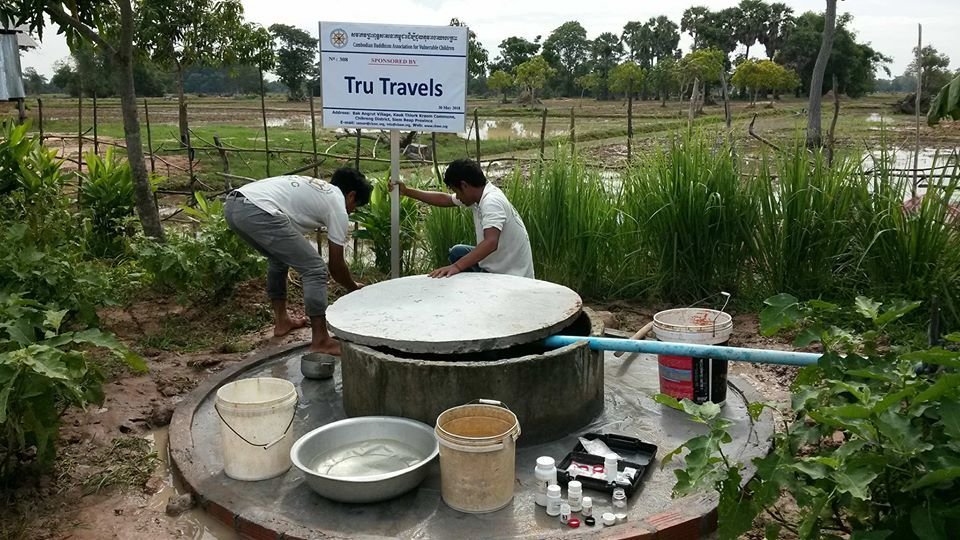 When we found out that it only costs around US$300 to build a well which gives 40 people convenient access to safe water, our minds were blown. Most of us reading this could probably go to an ATM at almost any time and withdraw this amount in cash, and many of us probably spend more than this on coffee or nights out every month. But it could absolutely transform the lives of 40 people who have nothing. Think about it, if it saves the life of one child or means that a teenager can go to school or have a better life because they don't have to spend 4 hours every day walking to fetch water for their family, then is it not worth us sacrificing a few coffees or nights out? Well, we think it is and so we decided that every month we will donate $300 to CBAVC for a new well.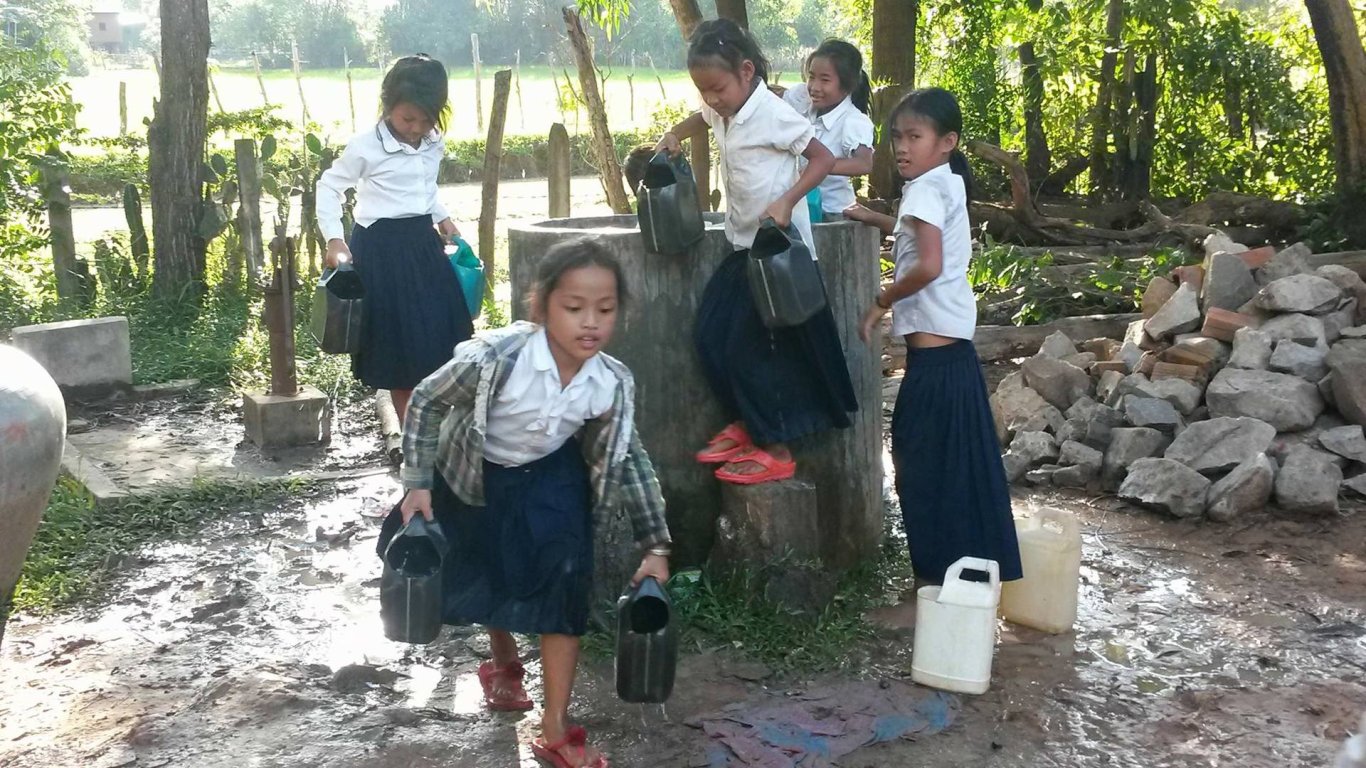 In a nutshell, the aim of 'Clean Water Project Cambodia' is to provide clean and accessible drinking water to the more rural parts of Cambodia. This can be done by strategically placing wells in a location that reaches up to 40 people. By the sponsoring of wells through CBAVC( Cambodian Buddhism Association for Vulnerable Children), we are making sure that part of our customers money impacts and changes not only the lives of those that participate on our trip, but the locals as well. So far, we have built 6 wells impacting over 240 lives and are excited to see that number grow to 12 impacting 480 lives by the end of 2018.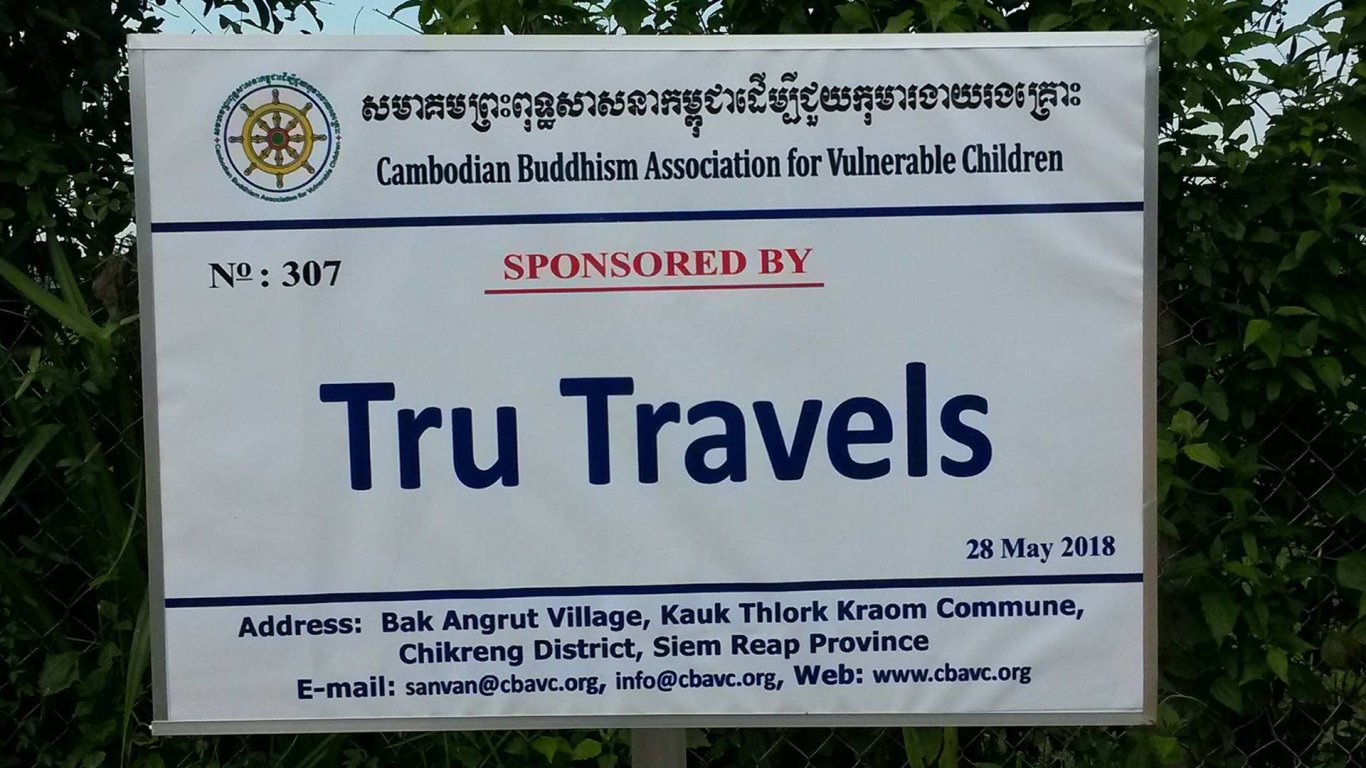 But we can't do this alone. The more customers we have on this trip, the more wells get built. So help us get the word out about Clean water Project Cambodia! People can't give back if they don't know about it. But now you do. So let's help spread the word and make a real difference to so many lives! We don't often realise how fortunate we are and how good we have it. So if you are going to travel in beautiful but poor countries like Cambodia, then why not try and make a difference while you do. ;)