TRU XMAS MISSION
At TruTravels we believe that the travel industry has the potential to change the world for the better. Our vision is to unite people, companies and charities from all over the world, with the common goal of reducing the current global equality divide, whilst showing our travellers the most amazing, life-changing experiences during their time with us.
With that in mind, every Christmas we take on what we like to call 'Tru Christmas Mission.' This involves everyone in our loving TruCrew to take part in a challenge to raise as much money as possible for varies charities that we work with that are close to our hearts.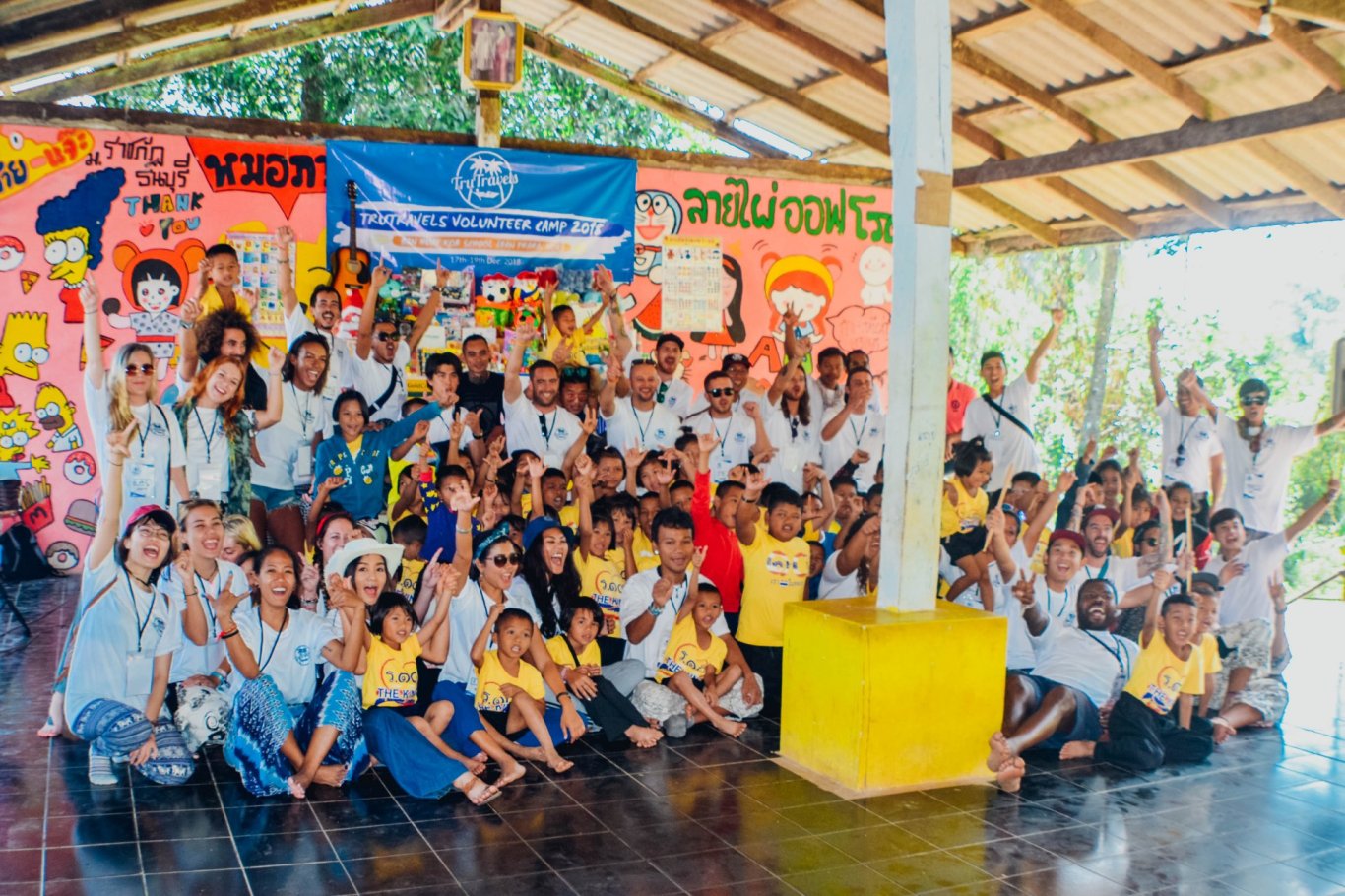 2019 MISSION
In 2019, instead of raising money for just one charity, we thought we'd mix things up a bit and support six different charities across Asia and the U.K. Everyone in the TruCrew took on individual challenges to raise money towards one of the causes with an overall target to raise £5000.
Our chosen charities we supported were; Centre Point, Gili Eco Trust, Siargao Masaya, PACS, SOS Sri Lanka and the Cambodian Buddhist Association for Vulnerable Children (CBAVC).
From beach cleans, fundraiser pool parties, half marathons, triathlons, volcano hikes, tattoo's, and some of the guys even died and shaved their hair off, we're super excited to announce we beat our target and raised a massive £5452, how awesome?! This money will be spread over our six chosen charities, so big love to everyone who donated. Check out the blog to see exactly what we got up to.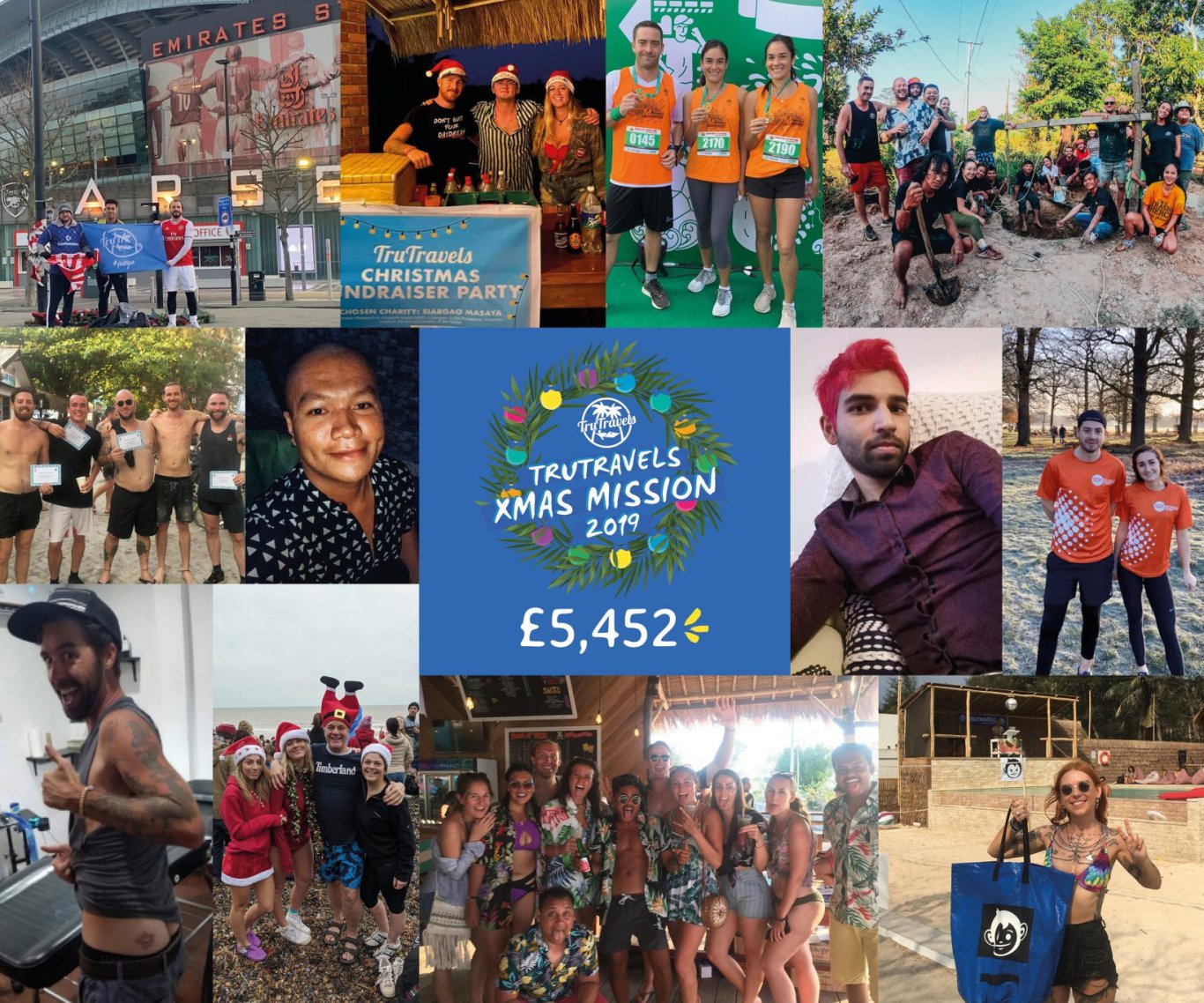 2018 MISSION
In 2018, our legendary Group Leader, Mickey, suggested going up to a village in a very remote part of Thailand near the Burmese border and donating time and money at a very underfunded school in the area. So we thought, why not? It's certainly something different, and who knows, if we all put some effort into it we might really be able to make a difference and improve the lives of the kids and their families a bit. When we put the idea out to the team, almost immediately we had 45 members of the TruFam asking if they could be put on the list for the volunteer trip. aring in mind there is only about 60 of us in Asia, and some of the guys had already planned to go home and visit family over Xmas. This is a pretty good response rate and shows just how awesome and kind-spirited the TruFam is.
Check out the blog to see exactly what we got up to.