FULL MOON PARTY!
When you think of travelling to Thailand, most people have no doubt heard about the famous Full Moon Party on Koh Phangan. There are often mixed opinions about this party and the type of people it attracts, so we thought we'd tell you exactly what it's like.
Obviously, at any party with 10,000+ youngsters partying the night away whilst sipping on buckets and dancing to booming music, there are bound to be some rowdy groups around. Although it can be overwhelming at first, the Full Moon Party in Thailand is an experience not to be missed.
You will hear some people will say not to bother with Koh Phangan because it's "dirty" and full of "rowdy party-goers" - we are here to tell you this could not be more incorrect! The island is beautiful, and it's people are some of the best; there is a lot more to Koh Phangan than the Full Moon Party, we promise!

This blog and many others on our page are written to help you do both of these things, so read on to find out how to do the Full Moon right, how to make it a better experience for everyone and how to make the most of the beautiful Koh Phangan!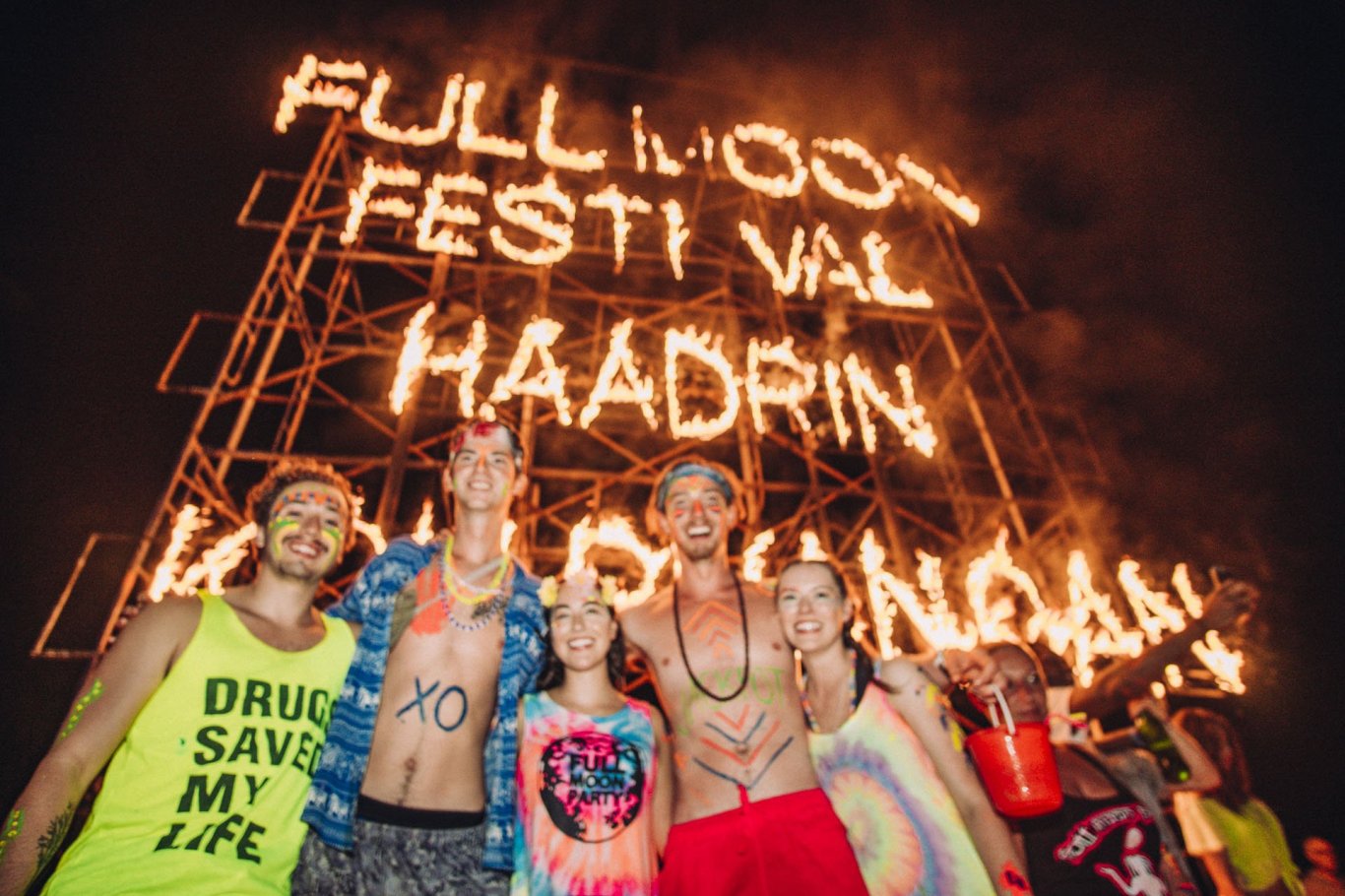 1. RESPECT OTHERS
It should go without saying, but you'd be surprised how many people lack this simple skill. Those unfamiliar with the Thai culture may not know that as a people, Thai's look at showing respect to others as a very important thing (like all cultures), a very small gesture, for example, or a word out of place to the wrong person (maybe even in jest) could mean you end up in an unfavourable situation.
Remember, you are not in your country, speak to locals with respect and remember your pleases and thank yous (preferably in Thai for extra brownie points). It's the small things that can mean a lot!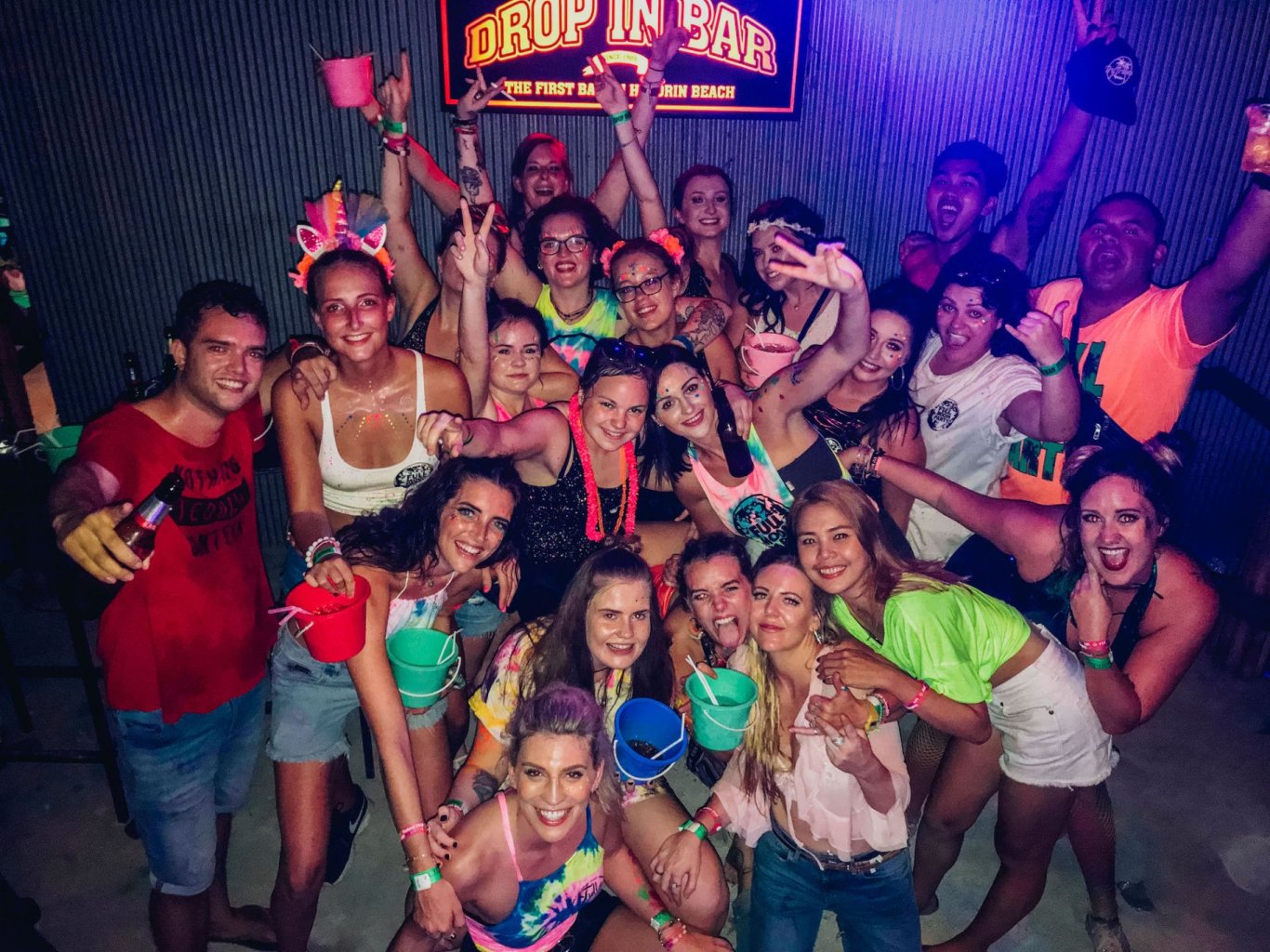 2. LITTER BUGS
Many people are shocked when they are asked to pay a fee for entry onto the beach; we can assure you that the party would be free (like many years ago) if it weren't for the mess left on the beach after the party. The money generated through the entry fee goes towards the massive task of cleaning up all the rubbish left on the beach and organising the party that tens of thousands of people attend every month. So, before you even think about dropping your bottle onto the sand, think again because there is a place to put it within 5 metres of you…and I'm sure that sexy traveller you've been speaking to will still be there when you get back. We gotta do our bit to help save our planet & it's incredible beaches!

On our Full Moon trips, not only is the entrance to the party included, we often head to the beach the next day to help clean up. If we all do our bit to keep it clean whilst we are partying the night away, it will make the planet a better place and make your hangover easier. It's a win-win!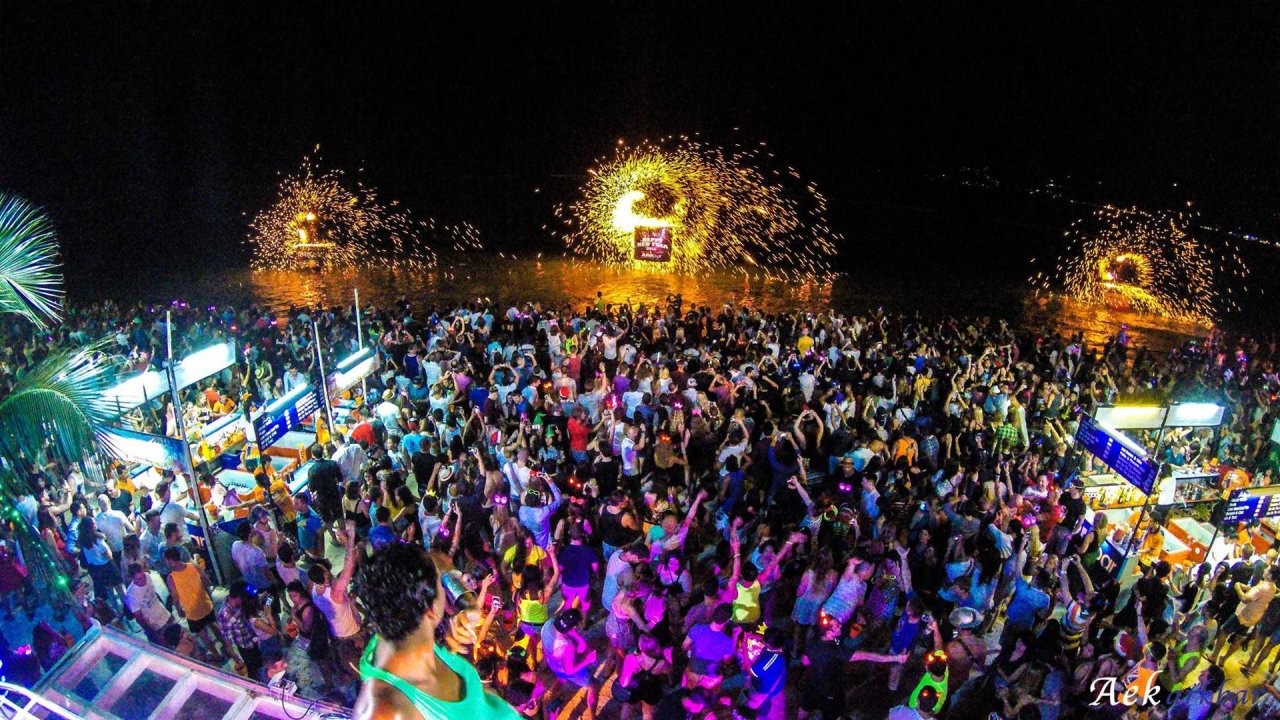 3. FIGHTING GETS YOU NOWHERE
So someone just walked by you and spilt their vodka lemonade on your newly fluorescently painted arm; what are you going to do? In all honesty, the quickest way to get yourself beaten up in Thailand is by starting a fight. Once again, be respectful and don't be starting any brawls. You're on holiday – enjoy, chill, or 'Jai Yen Yen' as the Thai's would say. Good vibes only!
Here at TruTravels, we like to think we know how to survive Full Moon and come out the other side with the beautiful sun rising on your face and that feeling that says 'Wow, that was an awesome night'…because in some cases (including my own first full moon) your first full moon isn't always what you think it's going to be. However, a few tips from us, stay with your friends, careful of the buckets, and don't cause any agro - fighting gets you nowhere.
4. KEEP YOUR VALUABLES SAFE
Apart from getting too drunk, losing your mates, fighting over girls/boys, or passing out and waking up mid-morning sunburned and with your head in a bush, losing your stuff is a sure-fire way to ruin your Full Moon Experience. Some easy ways NOT to do this are: Store valuable stuff in our safe hotel in a safety deposit, and keep your room door and balcony door locked! Don't take out too much cash; 2000thb is more than enough for your drinks for the night. Look out for one another, and keep your stuff in your bumbag - It's better to be safe than sorry!
5. DO IT THE TRU WAY!
Ok, so now the obvious ones are out of the way; let's get down to partying properly! With our Full Moon Party groups, our group leaders are on hand to make sure they are not only safe during the party, but to get them pumped, enjoying the festivities and that they don't repeat our mistakes or those of many Full Moon First Timers.
Any party is better when you can do it with a bunch of mates, so joining our Full Moon Experience trips is the perfect way to meet lots of like-minded travellers and party the right way. We normally start the night off around 9pm, start getting our 'draynk' on and get covered in awesome paint (which also you saves you from paying some random on the beach to paint you a pretty dragon for $10… you'd be surprised how many do!). The important question, what colour paint are you going for?
Once we're all glowing fluorescently and feeling slightly merry at around midnight, we'll all head down to our good friend's at Sandcastle Club, Pirate's Bar and/or Fubar which are quite luckily located opposite each other and only meters from the Full Moon beach. Here we get our groove on for a couple of hours, burn up the dance floor in Tru style, enjoy a few buckets and beers, then head to the beach in full force!
We normally head down around 1am-2am and set a meeting point in case we do lose anyone in the busy crowds. It may seem late to some but turning up at this time is well worth it for two main reasons, a) Most of the rowdy travellers (mentioned above) have passed out by now and b) the beach is not as packed, so you are less likely to lose your friends and can enjoy the best part of the party! Once on the beach, the party continues until after the sun comes up, and that's when the real party gets going.
6. PACE YOURSELF!
You will quickly see the most popular way to drink at the party is by getting a bucket. But watch out - those buckets are STRONG!! Precisely the reason we go to the beach so late is that most people don't realise quite how strong the famed buckets are and are passed out by midnight. This, of course, is good for us because it gives us more space to cut shapes and less chance of having to deal with a-holes. Make sure you pace yourself and stay awake for it. This is when the true party people of Phangan come out to dance in awesome (and sometimes weird) style for hours after!

The 5 days surrounding the 'Full Moon Party are a party-goers dream; there really is something for everyone. Remember to do it right and don't leave with a bad impression (or give others one) of this beautiful island we call home. If you are already in Thailand and looking to experience the Full Moon Party, spending 5 days on the island is the perfect amount of time to experience the best of what Koh Phangan has to offer.
If you're interested in going to a Full Moon Party and would like us to actually show you how we party the Tru way, then check out our 10 Day Full Moon Experience, which starts in Bangkok and ends in Haad Rin, Koh Phangan, just in time for the shindig (with lots of awesome stuff in between)! For those who have more time, check out our epic 14 Day Island Hopper to explore even more of what the south of Thailand has to offer.
Have a look at the video below to see some of what's included in it!
Don't Quit Your Daydream.



P.S. Subscribe to our YouTube Channel for more awesome videos and check out our new travel styles here!