HOW MUCH MONEY DO I NEED TO TRAVEL SOUTH EAST ASIA?
So you're planning the trip of a lifetime, ready to head to South East Asia, but the big question is.. How much money do I need? No worries, we've got you covered. Here's all you need to know before your adventure!
SHOW ME THA MONEY!
You're packed ready to go, but how much should you take? Should you bring cash or cards when travelling South East Asia? If you've done a little research you'll know that South East Asia is super cheap! So your budget will need to depend on what you plan on doing and the accommodation you plan on staying in. Hostels range from £5-£15/night and you can grab street food for as little as £2! But if you're planning on staying in a boujee 5* hotel and eating out in fancy restuarants every night you'll need to bring a little more.
THAILAND ADVICE
Thailand Currency - Thai Baht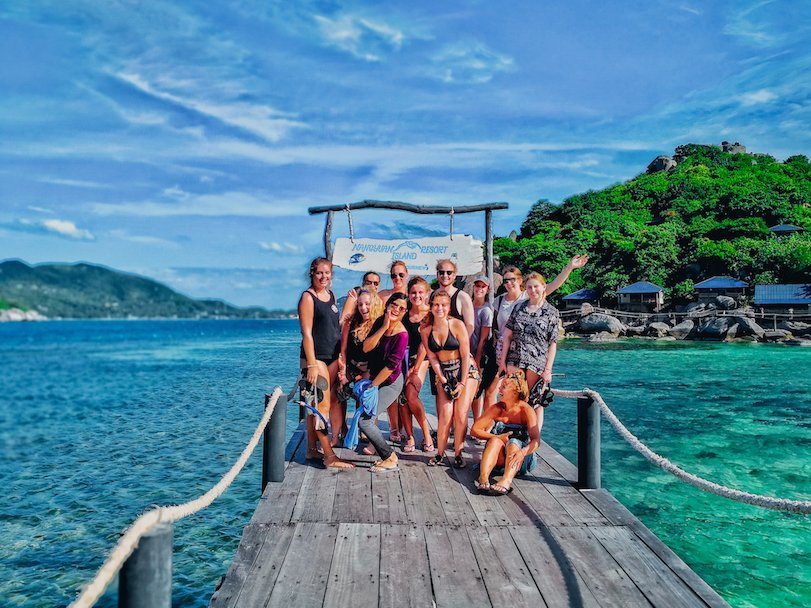 To give you a rough idea of how much you can get for your money in Thailand, bare in mind that 80THB is just over £2. So to put that into context, here are some examples of food/drink and how much you can expect to pay for them...
Beer O'clock: An average local beer in a restaurant is around 60-70 Baht. An imported beer may be more like 100 Baht. So £2 or less, when you compare that to a pint back in London, you are laughing! Thailand Careful though, we all know how easy it is to rack up that bill!
All the Thai Curries you've been dreaming of: The cost of a local meal varies depending on whether you are eating at a restaurant or want to go proper authentic and enjoy some street food! You can get a Pad Thai for as little as 50Baht. If you want to head to a restaurant, you can expect to pay anywhere between 70-120 Baht or if you want western food, you should expect to pay 180-200 Baht.
Hydrate before you dehydrate: Before you crack on hitting the beers/buckets, make sure to have stocked up on the H20. Thailand is hot, hot, hot. You will be surprised at how much you get through! You can get a large bottle for around 14 Baht, cheap as chips! So you have no excuse! Stay hydrated TruFam!
Taxi from the airport to Khao San Road: Most of you will receive a free pick up when travelling with us, but this is for those of you arriving more than two days before. I have used Khao San Road as an example as it is super close to our first hotel location Mango Lagoon and also the central hub for backpackers/ hostels and guesthouses. Make sure that when catching a taxi to and from the airport, you ask for the meter to be used. So many cheeky chappy's try to get away with not using it so they can charge you a little more. It should be roughly 400-500 Baht for this journey, do not pay any more than that.
Pamper yourself: Take some time out to enjoy a massage or two! You can get an hour massage for as little as 200 Baht! Make the most of these prices while you can!
Shop till you drop: You do not always have to do your holiday shopping before you go! Hit up the markets in Bangkok in your free time or even head down Khao San Road and stock up on vests, dresses, elephant pants, you name it, they got it! You can expect to pay around 150-200 an item but you can barter with them to get a better deal! Put your negotiation skills to the test, you will be an expert by the end as you will realise it doesn't take much for the price to come down! ;) If you have time, head to Chatuchak Market, one of the largest markets in the world! It is a bit overwhelming when you first arrive, with all the food smells and people rushing about, but trust me, you will soon have your hands full of bags and find yourself fully immersed in this shopping experience.
If you've got FOMO (fear of missing out) check out our once in a lifetime Thailand travel tours, and get your Pad-Thai fill!
CAMBODIA ADVICE
The currencies in Cambodia are US Dollars (USD) and Cambodian Riel (KHR).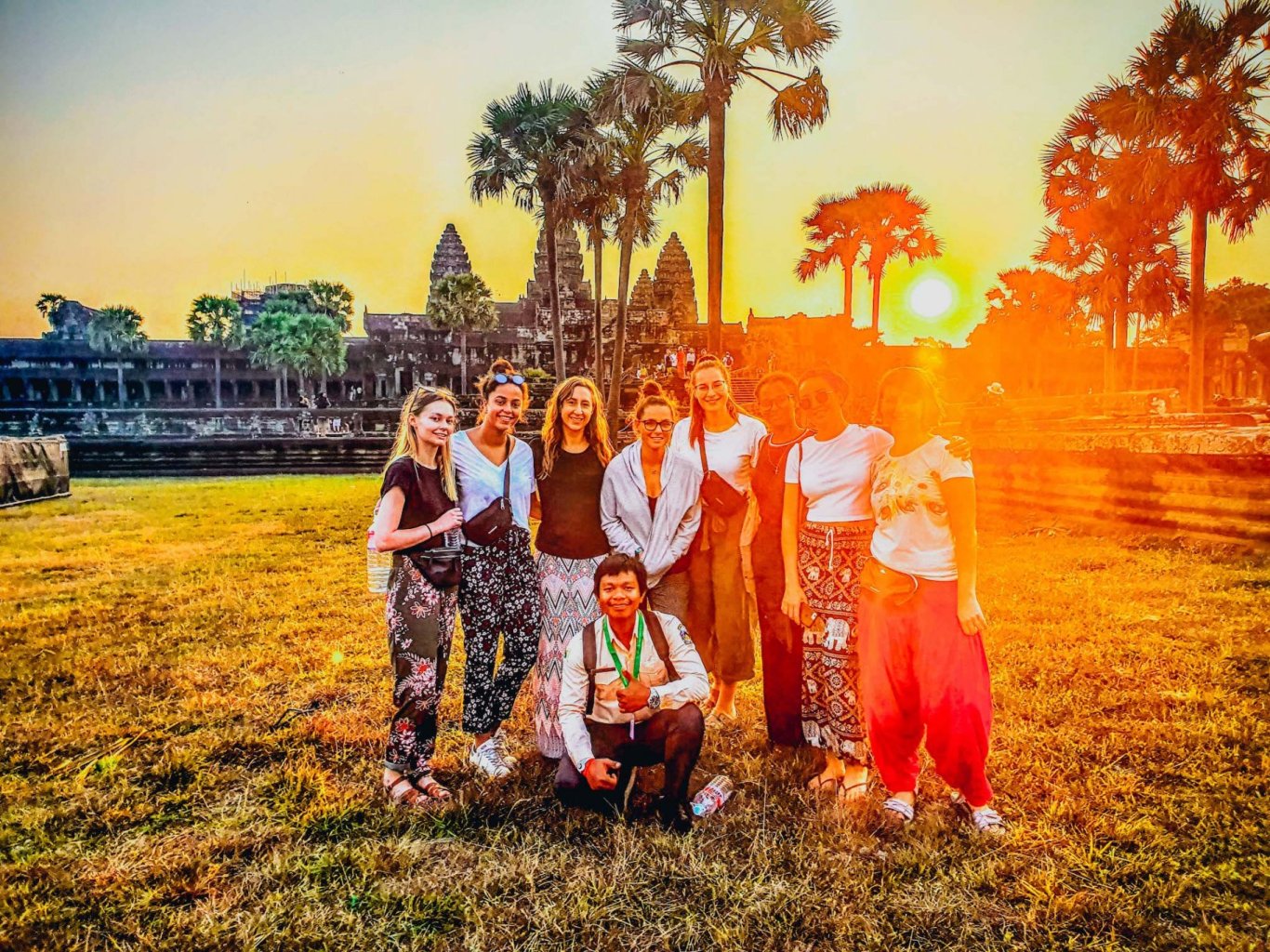 Don't be baffled by the use of two currencies here. When you are withdrawing money, you will only be able to take out US dollars. However, when you pay for items, you will sometimes receive Riel as change. You will receive lots of Riel and will find that it does not actually amount to much. A good way to get your head around it is to remember that you need 4000 Riel to make a dollar. By the end, you will no doubt end up with a big wad of cash thinking you are rich, but when you count it up, you will find it is probably only about $4. Sad times! As for the dollars, $1 is about £0.80. Check out what you can get for your money in Cambodia!
Beer O'clock: Cambodia is even cheaper than Thailand for beer! Most beers are around $1-2 dollars! That is £0.80 for a beer! Dangerous territory to be in hey ;)
Indulge in the local Amok: Try the local dishes such as the Amok curry, a proper Khmer dish, or the Khmer red curry for as little as $3. They are delicious. Street food in Cambodia is a bit more wacky than in Thailand with local delicacy being fried Tarantula. Mmmmm. But hey, when in Cambodia! ;) If you want to stick to western food, you can expect to pay between $4-6. Mad Monkey hostels used throughout the Cambodia Monkey Ladder and The Thai Khmer Explorer trips are renowned for their amazing food! You will always be spoilt for choice when eating there.
Hydrate before you dehydrate: A bottle of water is around £1 so again, never going to break the bank there!
Pamper yourself: Traditional massages here range from $4-10 an hour, winning! Think how many you could get for the same price you would pay back home for one hour! You have been working hard saving for this trip, treat yourself!
Shop till you drop: Tops are around $3 at the markets, you can get dresses for $4 - 7 and even "Levi" jeans for $15 if you are skilled with the haggling!
Up for an adventure? Check out our travel tours in Cambodia!
BALI ADVICE
The currency in Bali is Indonesian Rupiah (IDR).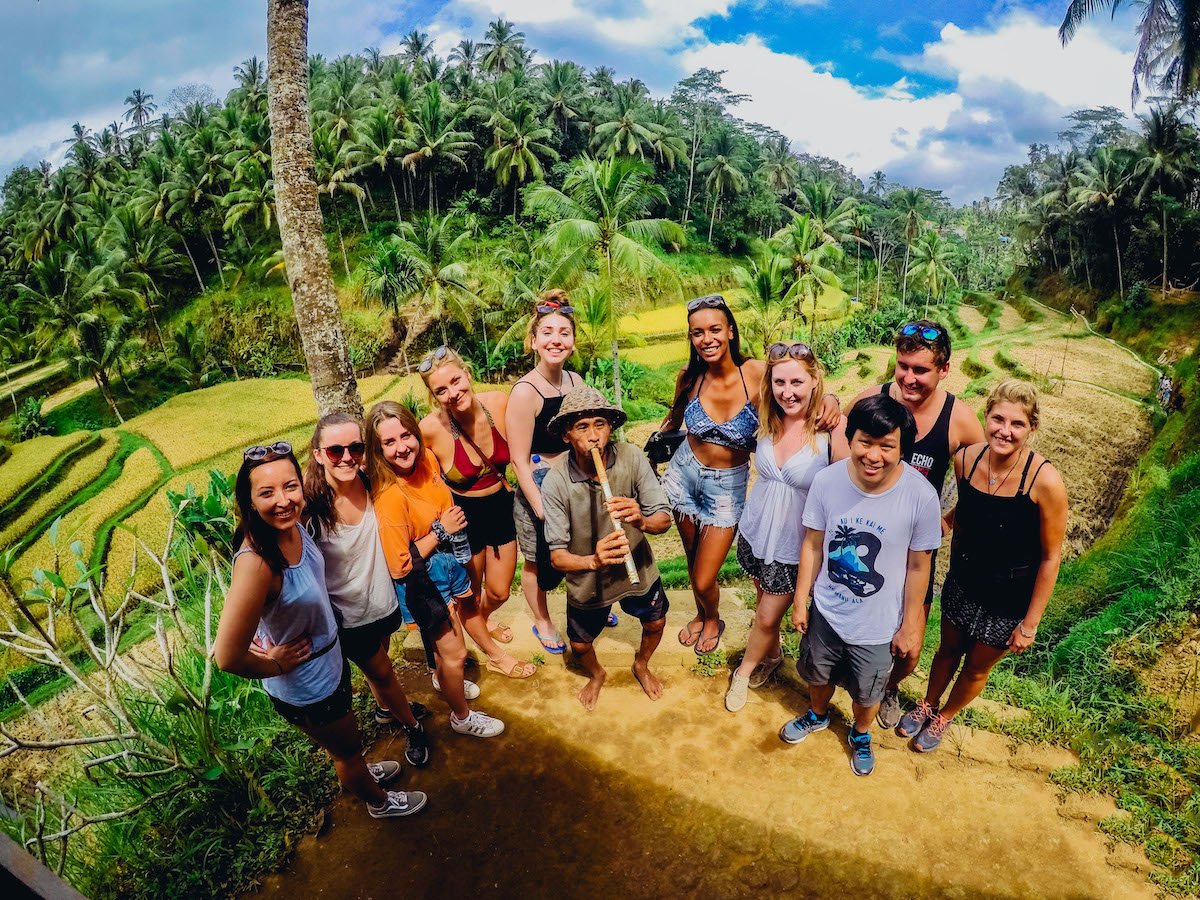 £1 is roughly 16,800 Rupiah. These thousands may throw you to start with, but you soon get used to it. Bali is slightly more expensive than Cambodia and Thailand on the whole but compared to back home, you will still be getting a good deal for your money.
Beer O'clock: You can expect to pay roughly 20,000-50,000 Rupiah for a beer, so £1-3 depending on where you get it from or if is the local beer or imported.
Get that Goreng in you: Nassi Goreng is an Indonesian stir-fried rice dish (so gooood), which you can get for a couple of pounds. Western food is more like 80,000, almost £5.
Hydrate before you dehydrate: Bali will see sunshine pretty much year-round, which means we will be needing lots of this stuff! Lucky for you, it is only around 8,000 Rupiah, roughly 50p so you can drink gallons of it!
Taxi from the airport to Canggu: Most of you will receive a free pick up when travelling with us, but this is for those of you arriving more than two days before. It is around 350,000 Rupiah for this journey which takes between 45 minutes- 1.30 hours depending on traffic. So this is about £20.
Pamper yourself: The price for massage varies a lot. You can pay anywhere between £4-9 for an hour massage. Why would you ever go home?!
Shop till you drop: Go bargain hunting and you will come out with some decent deals at 100,000 Rupiah for basic tops and dresses etc. This is why you should always pack light when heading out to Bali, as the chances are you will want to stock up before heading back and you will kick yourself if there is no room!
If your dreaming of hitting up the unreal beaches with a Bintang in hand, come on one of our ground-breaking Indonesia travel tours!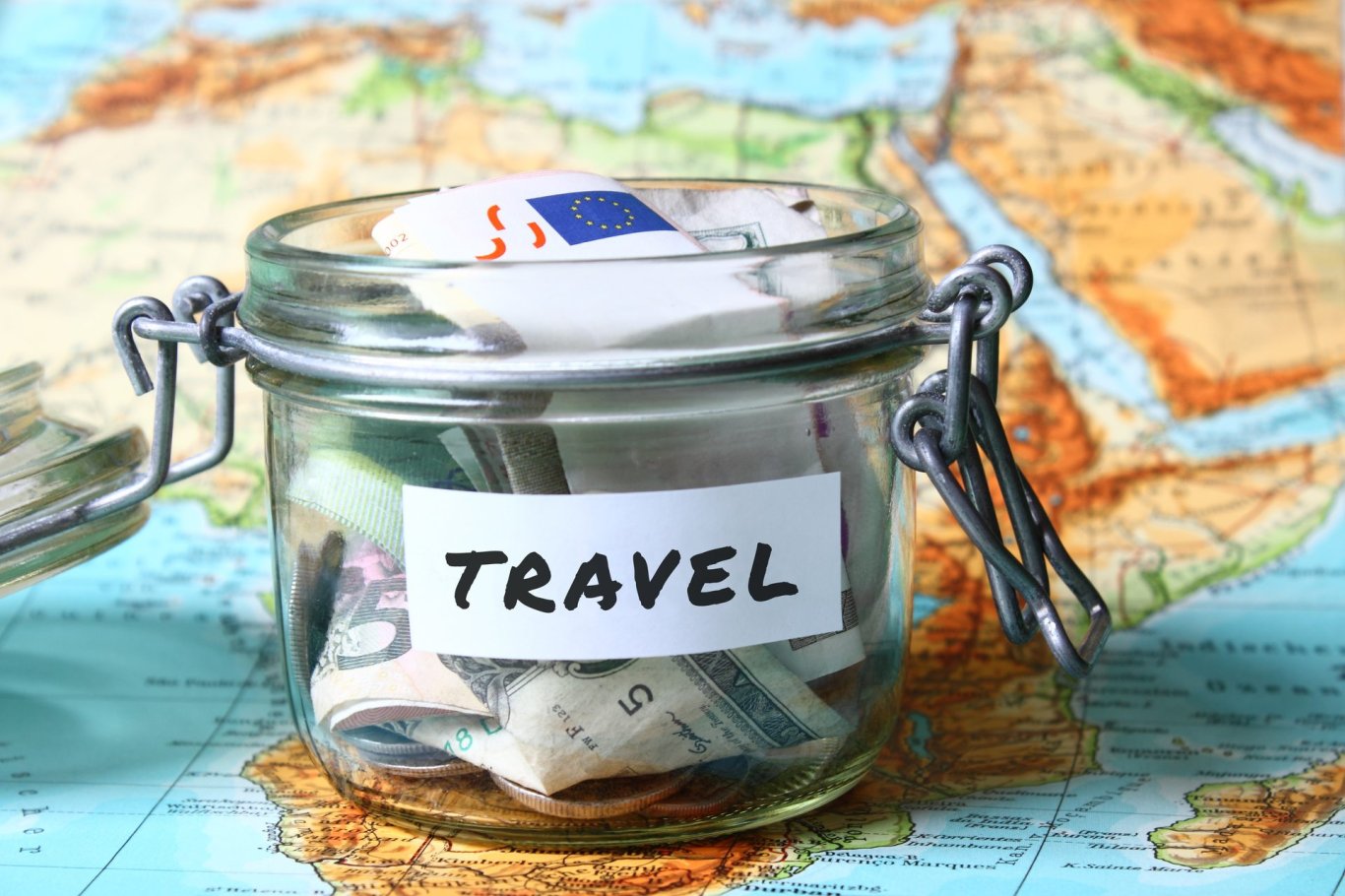 Hopefully, we've given you a little more insight on how to save for your big trip! If you need any more info hit up the TruCrew at info@truravels.com and we'll give you all the deets!
SEE YOU ON THE BEACH