Although Borneo is known for adventure and wildlife (particularly orangutans!), the snorkelling and diving is hands down, out of this world. Malaysian Borneo is not so crowded with tourists making it even more of a special place to dive and complete your PADI diving course if you fancy. The safety and experience the diving schools have here are one of the best you will find, so whether you want to go for a try dive, or complete your masters, make sure you head here to get the best scuba diving experience.
GAYA ISLAND, BORNEO
Gaya Island (where we go on our awesome Borneo tours!) is a 'go-to place' if you're looking to get off the beaten track for unique diving experience. The island is a quick 15-minute boat ride from Kota Kinabalu, the capital of the state, Sabah. On arrival, enjoy the view of the lush green tropical jungles that fill the island, before being overwhelmed by the marine life as you dive into the crystal clear sea. Gaya Island is renowned for its remarkable marine diversity, spectacular reef drops, giant turtles, schools of barracudas, manta rays, and spectacular sites of rare, unusual sea life. Therefore, there is no surprise this it's a super special and unique place to dive/snorkel. You don't want to miss out!

SCUBA DIVING COURSES
Whether you're about to kick start your big gap year travels in Asia and looking to learn how to dive, or you're a certified diver and eager to get another one of your diving certifications, there isn't a better place to do this than Malaysian Borneo. Another factor that adds to Borneo's awesome diving is the unbeatable safety aspects the diving schools pride themselves with. With that said the dive centre on Gaya Island is, in fact, one of two PADI 5 Star IDC Centers in the marine park. They value their quality and safety aspects to ensure every single person maximises their diving experiences, with safety, of course, coming first!
On our epic Borneo & Below tour, included in the trip price (along with all your accommodation, in-trip transport and activities) is a course to complete your PADI open water diving course. For those who already have your open water certification and are looking to get up another level, don't worry as you can complete your PADI Rescue Diver course or another course of the equivalent price.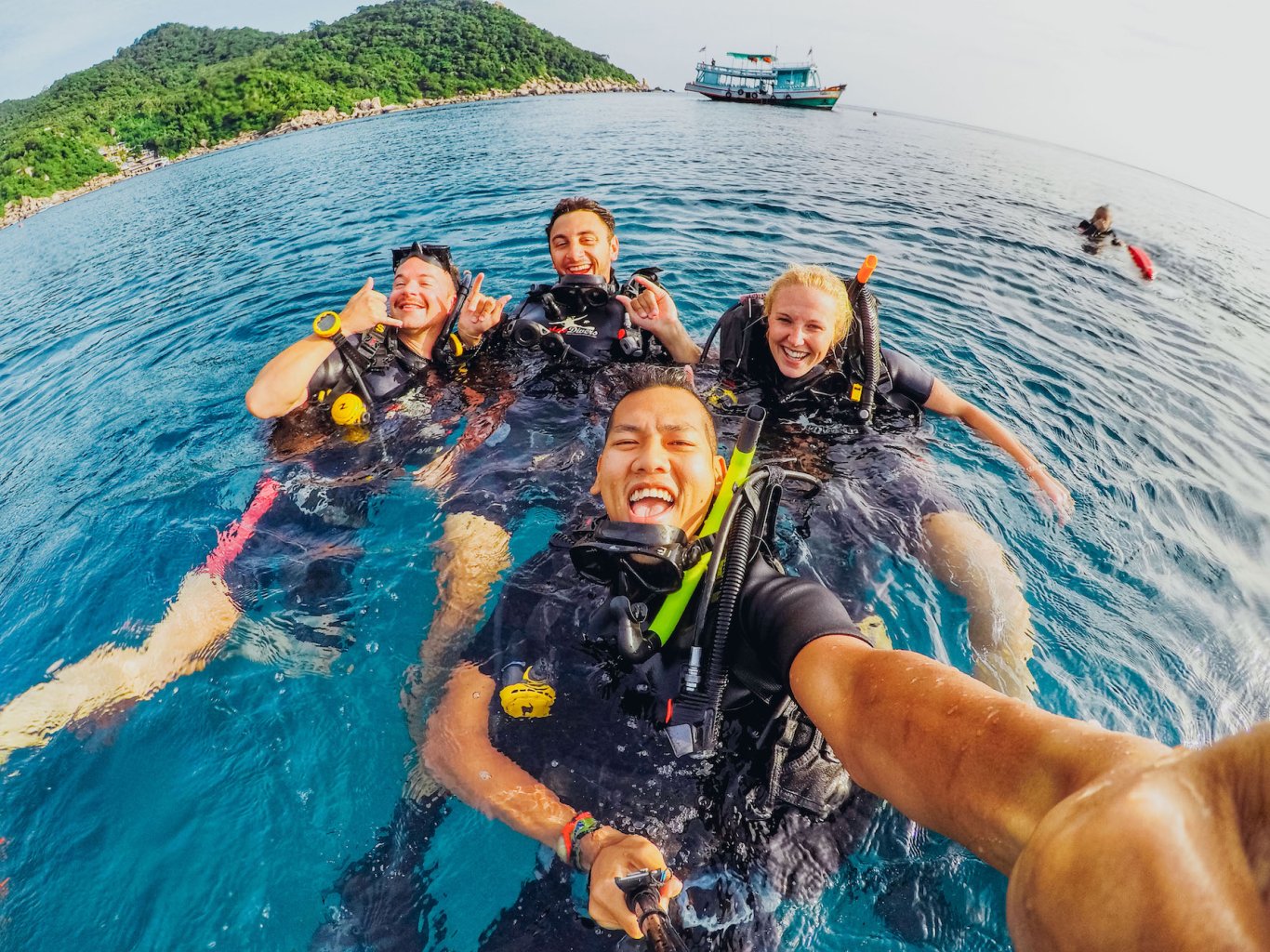 SNORKELLING IN BORNEO
Snorkelling in Borneo is just as much of a magical experience, so don't feel like you're missing out if you don't fancy going scuba diving. The calm clear water is so inviting you'll never want to get out once you're in! From turtles to colourful schools of fish, manta rays to sea horses, what's better than floating around, watching the surreal marine life go by? So don't forget your GoPro and enjoy having a splashing time!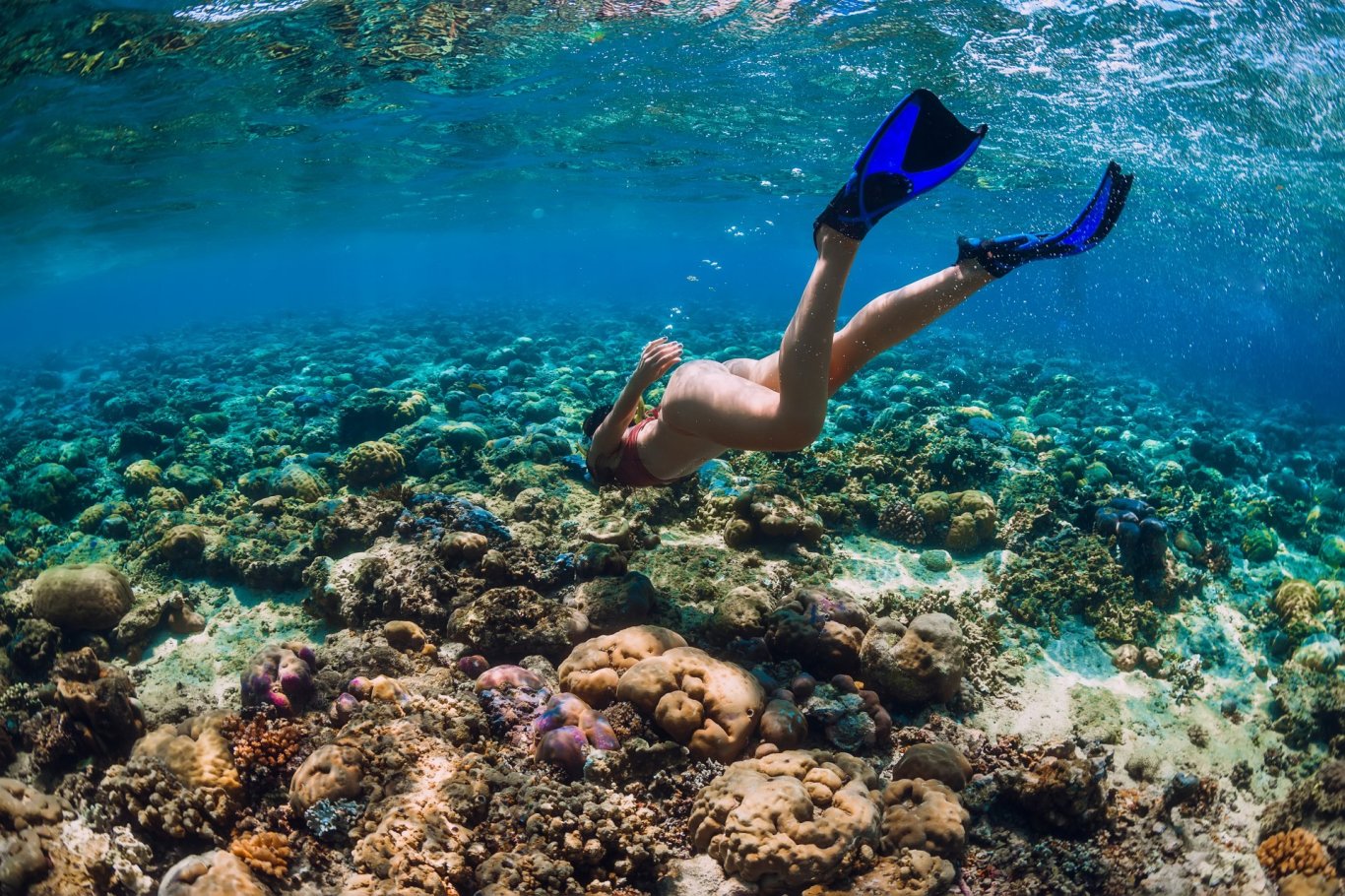 As you can tell, diving and snorkelling in Borneo is a super special experience that every traveller should encounter. Come and have a chat with us on our live web chat for more info about kick-starting your travels in Borneo! What are you waiting for? #JustGo
Interested in learning more about Borneo's wildlife? Have a read of our Best of Borneo's wildlife blog.


12 Day Borneo & Below
Immerse yourself in the beauty of Borneo. Full of wildlife and activities and even complete your PADI diving course.
Learn More