CAN I TRAVEL TO VIETNAM?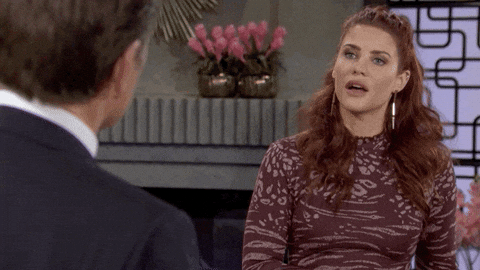 Good morning, Vietnam! LET'S GO! VIETNAM IS OPEN FOR TRAVEL!
Last Updated June 9th, 2022
Can I travel to Vietnam?

YES! Vietnam is open to tourism and we are running our Vietnam tours since May 2022!
Entry requirements for Vietnam:
From 15 May you no longer need to take a COVID-19 test before travelling to Vietnam for both vaccinated and unvaccinated travellers!
When Should I Visit Vietnam?
The good news is Vietnam is a wonder of a country, and there really isn't a right or wrong time to visit! You'll always get a mixture of sunshine and some trickles of rain. But the most popular time to forget your inhibitions and run away to Vietnam is between September - December or spring from March to April. When planning your trip, try thinking of Vietnam is 3 regions, North, Central and South because they all have such different weather! The average temperatures in the South stay between 25°C to 35°C ALL year round! What a dream! Central Vietnam is still hot & dry between January to August! They really do spoil us! The North will have a distinct summer and winter, it's dry season between November to April with Average temps of 17-22°C. Summer lasts from May to October when it's hot and humid, but it might be a little rainier. Overall every day in Vietnam is 50 cent beer so you can't really go wrong.
50 Cent Beers? You've Gotta Be Kidding Me?!
NOPE! We're not joking. If you go to the right place, you can get a beer and some of Vietnam's most delicious food, Pho, for only a couple of bucks! If you needed a reason to go, that's a massive one right there! Pho' real ;)
Apart from some of the best cuisine in the world Vietnam has so much more to offer. So here's the answer to the biggest question of all. Where shall I visit in Vietnam?
Mui Ne Sand Dunes
No, you're not dreaming. They really do have SAND DUNES IN VIETNAM! Yes, you might be picking out orange sand from your underwear and socks for weeks to come, but this experience is like no other. It'll blow your socks off! No socks, no sand, right? A mixture of white sand and a small cluster of red hills. Grab that sandboard and let's ride those dunes baby! It's a sick day out! Ok so you may not be a pro to start with, but hey everyone's got to have someone to laugh at? Just kidding! After a few gos, you'll be gliding along like Aladdin on his magic carpet. We have faith in ya!
Hai Van Pass
Is there a better way to see Vietnam than in an open-top jeep with a couple of your TruFam? I mean yeah, probably if you were sharing with Leonardo Dicaprio and George Clooney, but beggars can't be choosers so we'll take the first option! We hit the road from Hoi An, heading up to Hue, and regardless of how long you have in Vietnam, this is a MUST DO. Wind in your hair, singing along to "Girls just wanna have fun" whilst you take on the most scenic route in Vietnam. Playlist optional of course, but Cyndi Lauper is a legend. Stop off for a swim in the sea, grab a bite to eat along the way. However you spend your day, it's a MUST MUST MUST.
Stay Overnight In Ha Long Bay
Fall asleep under the stars. Watch the sunset whilst floating in emerald waters in between limestone islands topped by rainforest. No, you're not dreaming, Ha Long Bay is a real place! Kayak through ancient caves and lagoons, swim and snorkel in clear waters or just sit back on board and take in your surroundings. It's spectacular, a UNESCO World Heritage Site AND a blockbuster star. Did you know, James Bond, Tomorrow Never Dies was shot in Ha Long Bay? Well, that's the rumour at least. So the boat you stay on might of once housed gorgeous hunk, Pierce Brosnan. Just a thought…or maybe a dream?
There are so many fun things to do in Vietnam the minute we can get back out there. I'll be on that first flight. Let's get outta here, Captain! Travel has changed in 2020, but Vietnam will still be there. Borders will open, and those 50 cent beers aren't going to drink themselves. Grab a pen and paper. Write a bucket list and don't stop till you get there!
As always TruFam,
Don't Quit Your DayDream.