CAN I TRAVEL TO THE PHILIPPINES?
Here's the latest on what we know…
Updated June 9th, 2022

Can I travel to The Philippines?
Hot off the press - The Philippines have just announced that fully-vaccinated travellers from visa-free countries will be able to enter The Philippines from 10th February 2022, can I get a hellllll yeah!
Click here for the list of countries whose nationals are allowed to enter the Philippines without a visa and therefore if are fully vaccinated, can enter The Philippines from 10th Feb! Here's the latest entry requirements for The Philippines.
Can I enter The Philippines if I am fully vaccinated?
If you are a fully vaccinated traveller, you will be able to enter The Philippines for leisure as long as your passports are valid for at least six months at the time of arrival and they possess outbound tickets to their country of origin or next country of destination (as usual!). You must also present a negative result of an RT-PCR test taken 48 hours before arrival... and this means that you don't have to quarantine on arrival - easy!
The Philippines will accept the UK's proof of COVID-19 recovery and vaccination record. For travellers fully vaccinated in the Philippines, either your VaxCertPH digital vaccination certificate or Bureau of Quarantine issued International Certificate of Vaccination (ICV) is acceptable as proof of vaccination.
Can I enter The Philippines if I am unvaccinated/not-fully vaccinated?
Unfortunately, The Philippines have been pretty clear. For the time being, while fully-vaccinated travellers are allowed in without a mandatory quarantine, non-vaccinated or only partially vaccinated tourists must do the required quarantine as set by the Bureau of Quarantine. For the time being The Philippines a no go for unvaccinated travellers however we hope this requirement will be dropped soon!
WHEN IS THE BEST TIME OF YEAR TO VISIT THE PHILIPPINES?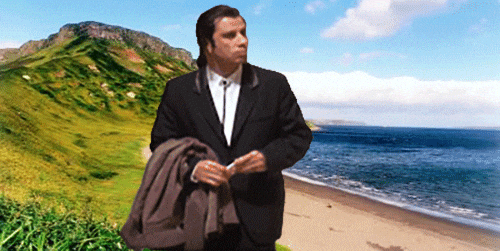 The Philippines is pretty straightforward with its weather. 7,000 islands 2 main seasons. WET and dry! The best time to visit is between November to May which are the summer months (and just happen to be the chunk of time we run our tours)! So basically if you're wanting a winter getaway the Philippines is THE place to be. Ya feel me? The wet season runs from June to October, although it's still pretty warm it brings quite a bit of rain. So if you still want to lay out on the beach, but you don't mind holding an umbrella over ya head whilst you read your kindle, travel then. Just kidding SUMMER IS WHERE IT'S AT! Typhoon season starts in September for around a month so best avoid heading out then!
GIVE ME SOME PHILIPPINES TRAVEL INSPO!
So many questions, so little answers. With 7,000 Islands where should you visit?
With its subtropical climate, there really is no better place to spend your holiday than the Philippines. Here are some adventures and activities that SHOULD be on your bucket list when visiting this beauty of a country!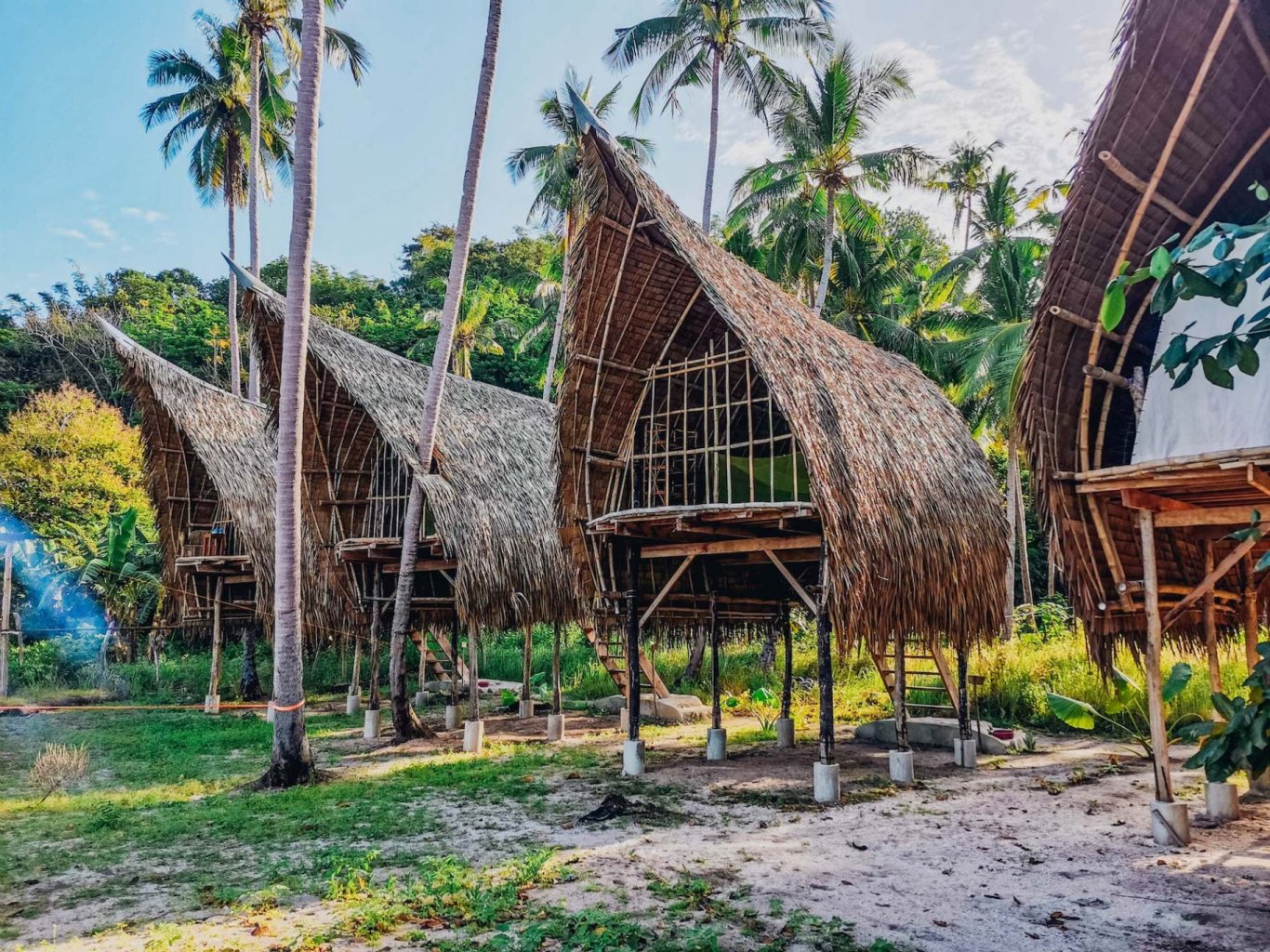 Are you ready to get off the beaten track? Have you really been there if you haven't immersed yourself in the local culture. You have to visit and take part in the Isla Experience, a TruExclusive! Spend 3 days 2 nights living the ultimate beach babe / wildlife warrior lifestyle. Think Tom Hanks in Castaway. Without the crash, the unruly hair and the obsession with volleyball. WILSON. Ok so nothing like Tom Hanks, but volleyball is pretty sick and can be played on the island! Strip back to basics and stay in local bamboo huts beachfront. Take a Filipino cooking class from the legendary island locals themselves as the sunsets. Music playing, burnt orange sunsets and some of the best food in the Philippines, cooked by yours Tru-ly! Spend your days Island hopping visiting Piggy beach, YES PIGGY BEACH! Could it get any better? I don't think so...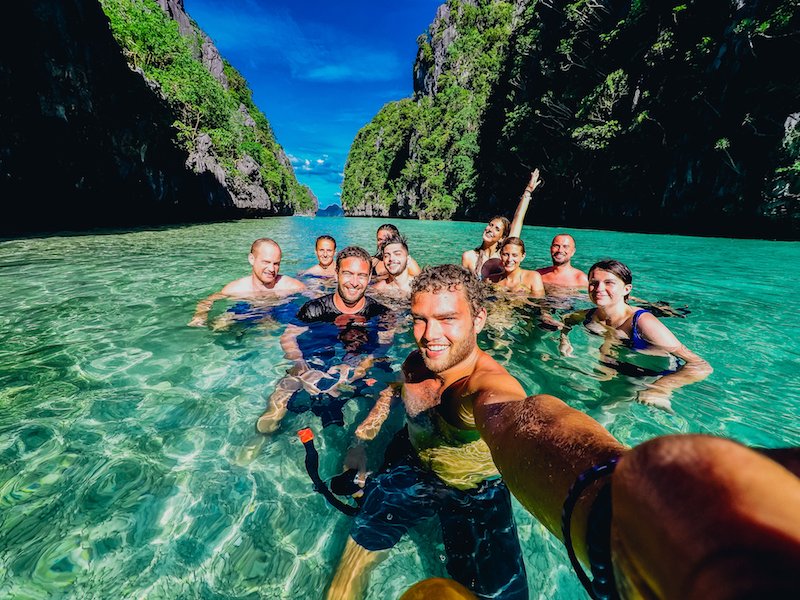 Google best island hopping destination in the world and El Nido will come up. I mean DUHHH Have you seen it? It's P-A-R-A-D-I-S-E Turquoise lagoons amongst emerald green lakes. El Nido has you thinking you're straight out a heavily edited insta snap. THIS IS REAL LIFE. Every backpacker's dream and travel inspiration. Spend your days sailing from island to island before grabbing a snorkel and jumping in. Look out for Nemo's, Dory's even a few turtles if you're lucky! Grab you go pro guys, it's a gooden. You want it. El Nido has got it. WE LOVE YOU EL NIDO.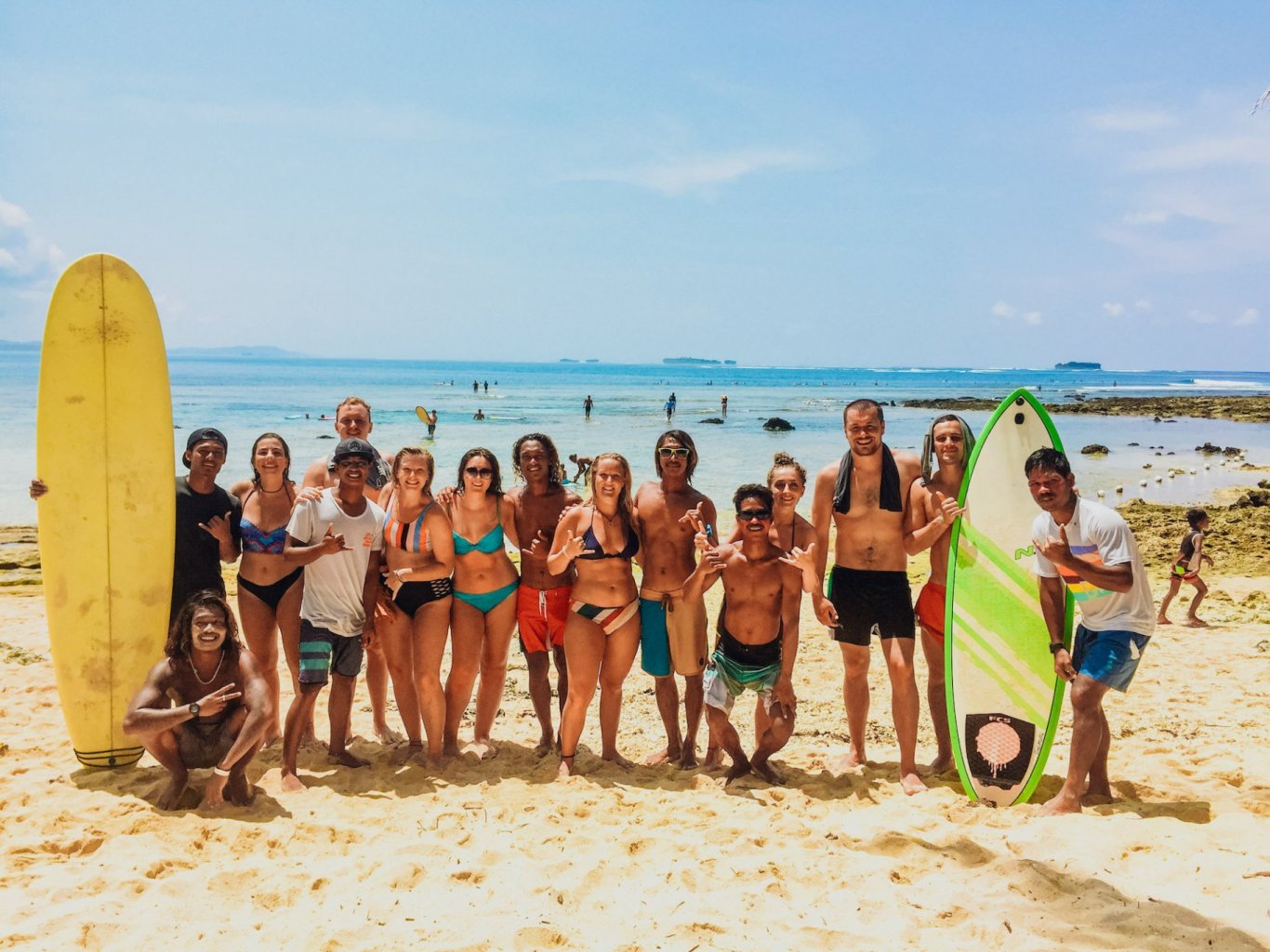 SHAKAS UP GUYS LET'S GO! Siargao is the surfing capital of the Philippines. Therefore you have to visit and at least half attempt a stand up on the board. The guides here are some of the best and will have you riding those waves in no time at all. DISCLAIMER - After one surf lesson you have to throw a shaka hand signal to every fellow surfer on the island until you leave. It's the law...well not really, but everybody pretty much does it. Ride those waves baby or just sit on the beach taking the piss out of your mates attempting it. Whether you're a Pro surfer or just Pro-blematic, it's a sick day and experience not to be missed.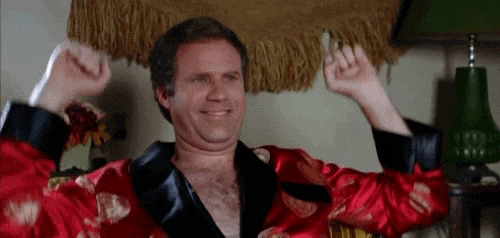 WHO'S READY TO GET OUT TO THE PHILIPPINES?!
CHANT WITH ME NOW.
LETS - GO
LETS - GO
LETS - GO
Hey, if you don't go, you'll never know right?
As Always TruFam,
Don't Quit Your Daydream