CAN I TRAVEL TO CROATIA?
Last Updated September 20th, 2021
Croatia, we miss you..we can't take this long-distance relationship anymore! BUT THE WAIT IS OVER! We've been dreaming of partying in Hvar, swimming in turquoise waters at Krka National Park, exploring the coast of Dubrovnik & sipping cocktails at the Floatilla party and now its time! Sounds like paradise, right? Yep, we've been living it this summer! SO, here's all you need to know in regards to getting into Croatia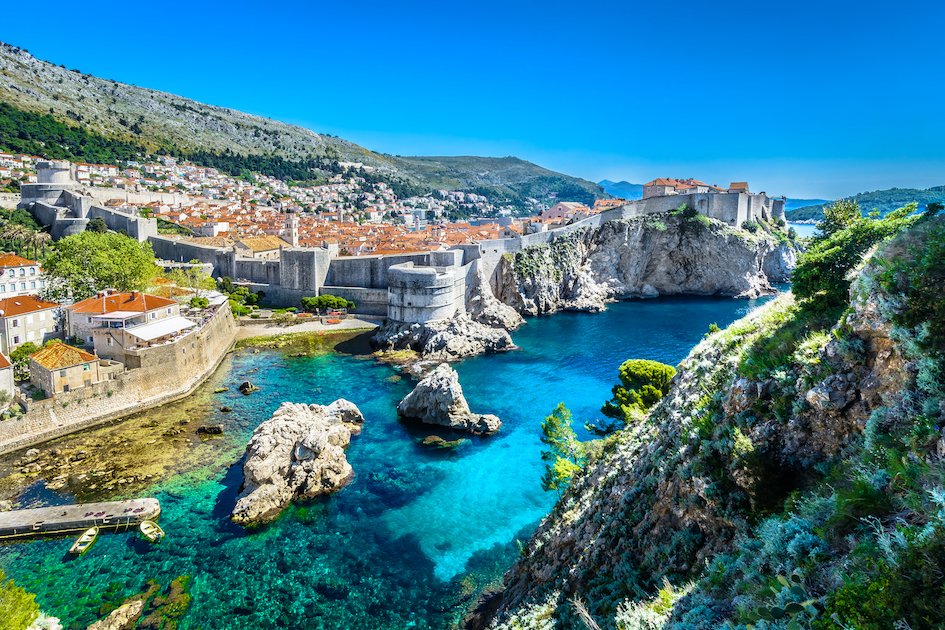 What the Croatian Government Says:
Croatian authorities announced that from Monday 26 July 2021 all travellers from the UK must present a negative COVID-19 antigen test which must not be older than 48 hours or a negative PCR test no older than 72 hours on arrival, regardless of their vaccination status. All travellers will need to fill out an online entry form which can be found here. Check for more information from the Croatian Government on travel to Croatia here.
entry requirements for eu-citizens
entry requirements for non eu-citizens
What the UK Government Says:
The UK Government have recently updated International travel restrictions and we for one and down for it! International travel is back on! This will be split into 2 sections for those than are double vaccinated - Ok to travel and do not travel, simple right? Also, if double vaccinated, from the end of October you will no longer require a test to return to the UK and a PCR on day 2 will be replaced with a much cheaper lateral flow test. Great news for travel right? Croatia is currently on the UK's ok to travel list! High fives all round! You will still need to complete a passenger locator form to arrive back into the UK and follow Croatia's entry requirements.
Check for more information from the UK Government here and our Travel update page

PCR Testing:
Four our customers on tour in Croatia this summer who are unvaccinated or are travelling before the 4th of October it is a requirement that before departing Croatia you have either a negative rapid antigen test or PCR test to board your flight. Check here for more information from the UK Government.
There are many options in Croatia for this and range from around £18-£100 depending on where your test is taken.To have these undertaken in Split before departure the costings are as follows:

PCR on Sars-COV-2
Results in English… .................. 450.00 kuna = roughly £51
Rapid antigen Sars-CoV-2.........150,00 kuna = roughly £18
Results in English......................150,00 kuna = roughly £18For testing in other locations and/or on the ship is below:
PCR TESTS:
Testing price is 135.00 EUR per person (arrival on board on Islands of Hvar, Brac or Solta). The price of testing for arrival on the ship in Split is 100.00 EUR per person.
Price is valid for the larger group – 10 or more people.
For group lest than 10 people price is 200.00 eur pp if testing is done on the Islands, and if testing is done in Split port price is 180.00 EUR pp.
RAPID ANTIGEN TESTS: The price of testing for arrival on the ship in Split is 55.00 EUR per person. Results are done within an hour.
What the US Government Says:
The US Government advises to reconsisder non-essential travel and has issued Croatia with a level 3 travel advisory. Check for more information from the US Government here.
Our Verdict:
Time to start planning that trip of a lifetime to Croatia! Check out our life-changing Croatia trips here!
If you are from the US, and you are travelling to Croatia you will have to ensure you follow all requirements from the Croatian & US Government upon entry.*
When is the best time to visit Croatia?
If you are looking for lots of sunshine, and warm temperatures of 21-29°C then the best time to visit Croatia will be the months June through September. If it's cooler temperatures you're after then the best time to go will be April, May & October. Although, Croatia offers great experiences all year round, with weather conditions catering to plenty of different activities. Winner winner chicken dinner (Quorn if your vegan)!
CROATIA DREAMING!
Ahh, it can't just be me dreaming of a Croatian summer.. Right? Well, if we are one & the same and you find yourself craving, dreaming, thinking, of a summer spent in Croatia then you best read on to find out a few of the must-do, bucket list activities for when you are in Croatia! Want more must-visit, bucket list places & activities? Read the Top 10 Must Visit Places In Croatia here!
Krka National Park
Imagine turquoise glistening waters, luscious green forests, bright clear blue skies and flowing waterfalls.. wouldn't mind being there right now? Because SAME. Krka National Park is an unmissable spot, walk through the national park gazing at the spectacular views around you, take photos for the 'gram & (the best bit) have a dip in the water.. it looks inviting, doesn't it! The best bit, there's not just one but there are SEVEN waterfalls. Follow the trails past the cascades and become one with nature. Promise you won't regret this visit.
Explore Dubrovnik

Everyone knows about Dubrovnik! Whether it's because of the striking coastal views, bright clear blue ocean, terracotta houses or a certain TV show being filmed there.. did someone say Game of Thrones? Whatever the reason, you can't go to Croatia without visiting Dubrovnik. Fancy spending a summer in the city on the Adriatic coast? Well, we hear ya, so check out our Croatia trips here! Wander along the cobbled streets, check out the filming spots for the Game of Thrones Kings Landing, go to the beach and take a dip in the sea, or watch a phenomenal sunset from a quirky lil' bar (Dubrovnik is home to many btw!). Meet you there!
Pltivice Lakes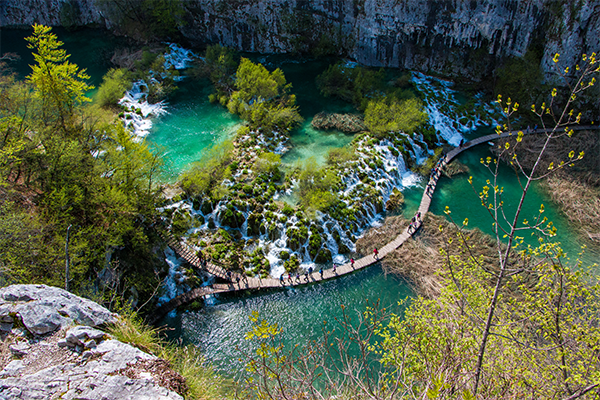 You might be wondering ''How do I even pronounce this?"'.. but that's not really important in comparison to the reasons why you HAVE to visit Plitvice Lakes! Ok so you can't actually swim in the lakes like you can at Krka National Park but you 100% should visit still. The atmosphere is magical, calming and serene, hearing the birds and flowing waterfalls while enjoying the views of the pristine turquoise lakes. Follow the paths through the lush forest and take in unreal views. Don't say we never spoil ya, here's the ultimate guide to Plitvice Lakes!
Nows the time to spontaneously jet off to the Adriatic coast and enjoy everything that Croatia has to offer! Summer in Croatia? We're so ready! We've got the green light! See you at the beach!
Don't Quit Your Daydream.