Cambodia is famed for majestic temples such as Angkor Wat, but there is more than meets the eye to this small Asian country. Our TruBabe and Group Leader Barbie talks us through her recent finds and favourite hotspots in Cambodia...
A Few of my Favourite Hotspots in Cambodia
Initially, I was hesitant to discover the hotspots in Cambodia and begin a new chapter as a TruTravels Group Leader. Prior to my first tour, I had never been to Cambodia. I feared the not so distant tragedy experienced by the Khmer people would make me feel some type of way. I was convinced I'd feel so guilty about my first world privileges, there'd be no way I could justify having fun. Thankfully, I was super wrong.
It turns out Cambodia isn't a fragile country– it's actually quite the opposite! Thriving, lively, and inspirational - Cambodia radiates a YOLO type of energy. I'm an enthusiastic kinda gal but Cambodia somehow managed to up my joyful ante tenfold. My time in this stunning country has been filled with so much fun, I can't possibly contain it. My list could go on forever but here's just a few of my favourite hotspots in Cambodia...
#1. Favourite View: Rice Fields & Lotus Ponds, Siem Reap
In a tucked away corner, away from Siem Reap's hustle and bustle, lies one of my favourite countryside hotspots in Cambodia. The atmosphere is as authentic as they come, and the rice fields and lotus pounds are equal parts stunning and serene.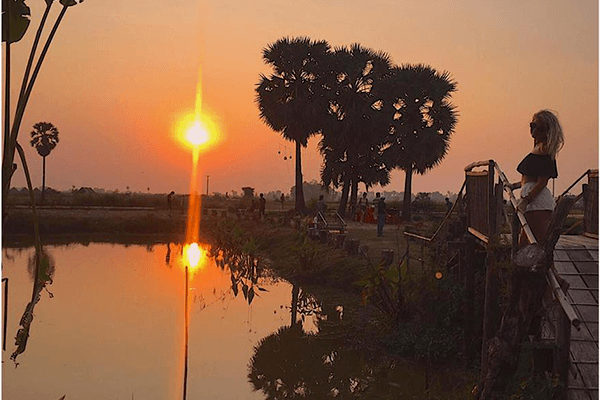 This location for our private sunset BBQ has too many photo ops to mention, but you're certain to capture the picture perfect moment. These sunset views will be sure to spread smiles all around (even to those suffering from RBFS (Resting Bitch Face Syndrome).
#2. Favourite Lesson: Stay Strong & Stay Grateful - Tuol Sleng Genocide Museum and S21 Killing Fields
Less than 40 years ago, the Cambodian genocide wiped out a fourth of the country's population. I was so nervy to visit the Tuol Sleng Genocide Museum and S21 Killing Fields because I knew the experience would forever impact me, and it did. The information is artfully delivered via personal stories, paintings and photographs. This is one of the more intense of my favourite hotspots in Cambodia, but knowledge is power.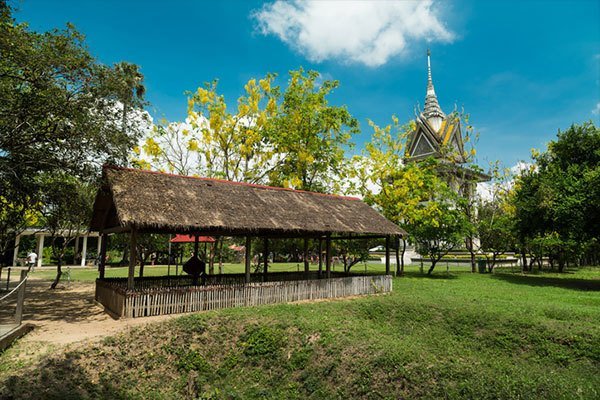 Paying a visit to these historical sites is a must when visiting Cambodia. Not only do they allow visitors to fully appreciate this wonderful country, but they are great reminders of the human ability to persevere in the face of challenges. The ability of the Khmer people to flourish so shortly after this tragedy is both inspiring and a reminder to stay strong and grateful – no matter what may come your way.
#3. Favourite Fun-tivity: Mad Monkey River Cruise, Kampot
What better way to take in the Cambodian countryside than cracking open a few cold ones and floating down the Praek Tuek Chhu river?
A river cruise in Kampot has all you want and more from a trip spent discovering the top hotspots in Cambodia.
Insert perfect weather, some jams, stand-up paddle boarding, and good company, and you've got yourself an absolutely epic afternoon. Breathtaking views, beautiful scenery and some booze are sure to float your boat on a day long river cruise throughout Kampot – cheers!
#4. Favourite Way to Relax: Sunset Massage, Otres Beach
Life is full of hard choices, like should I catch the sunset on the beach or go and get a massage?
When visiting Otres, you can treat yourself to both! On this beach, sunsets and massages go together like David Beckham and Posh Spice. Although equally amazing on their own, this combo is as irresistible as singing "Wannabe" on karaoke night.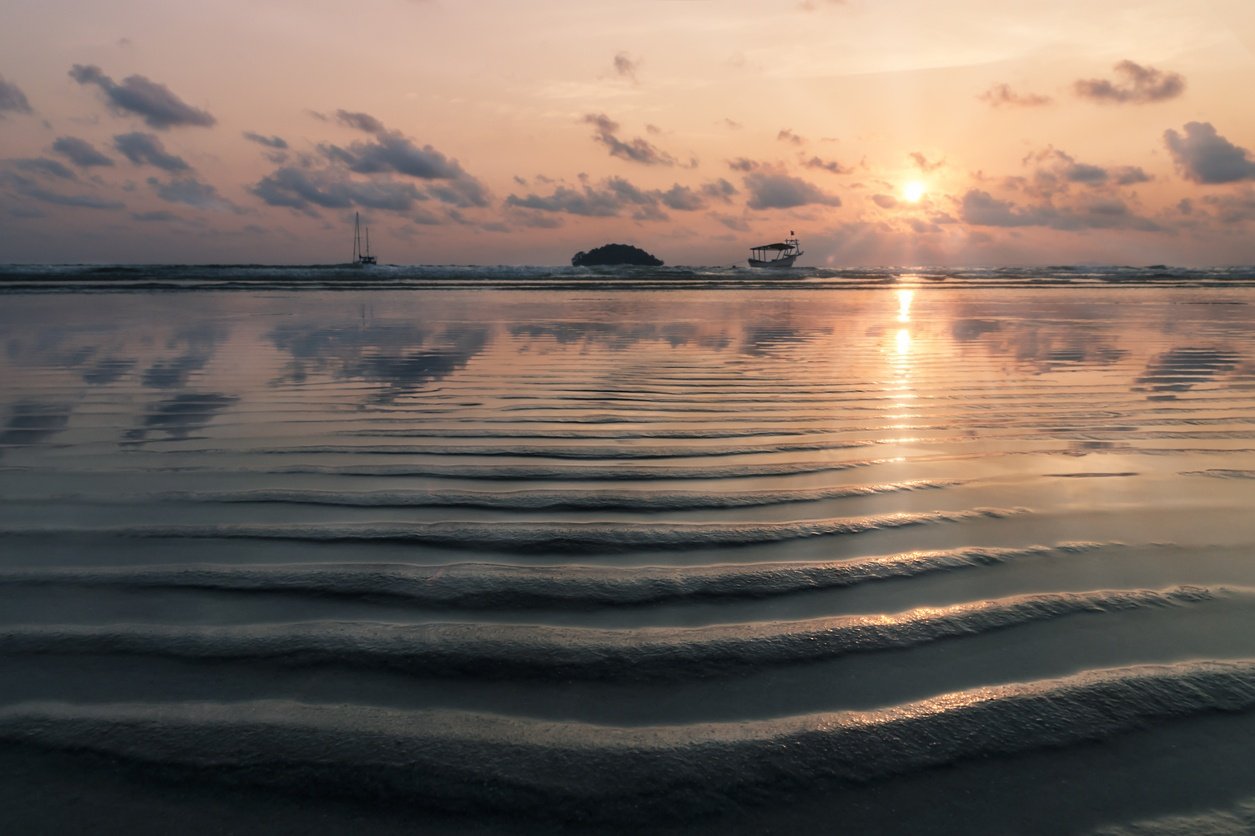 If you wannabe super relaxed, I highly recommend a sunset massage in Otres. The only thing that could make the experience more enjoyable would be, well, receiving the rub down from Becks himself.
#5. Favourite Beach: Koh Ta Kiev, Sihanoukville
I've never seen a more technicolor reality than the one at Koh Ta Kiev Beach in Sihanoukville. La vie en Koh Ta Kiev is too hot to handle. Luckily, the refreshing waters are just the right temperature for keeping cool. Add a delish BBQ, beach volleyball and a chill sesh with your Tru fam-a-lam in the mix...I dare say Heaven is officially a place on Earth.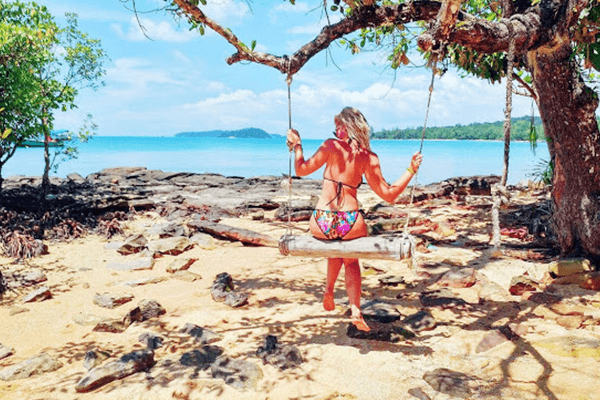 #6. Favourite Vibe: Mad Monkey Resort, Koh Rong Samloem
Nothing ever felt so right as a getaway to Koh Rong. The transport to the Mad Monkey Resort on Koh Rong Samloem is via a time machine disguised as a long-tail boat. Upon washing up on the exclusive picturesque beach, you're greeted by friendly staff, beers, and no WIFI. We live in such a fast paced world, Koh Rong Samloem's vibe says, "Hey yo, chill the eff out!" The hammocks conveniently placed in the turquoise waters easily allow guests to complete their daily itinerary of relaxing, getting their tan on and living the dream.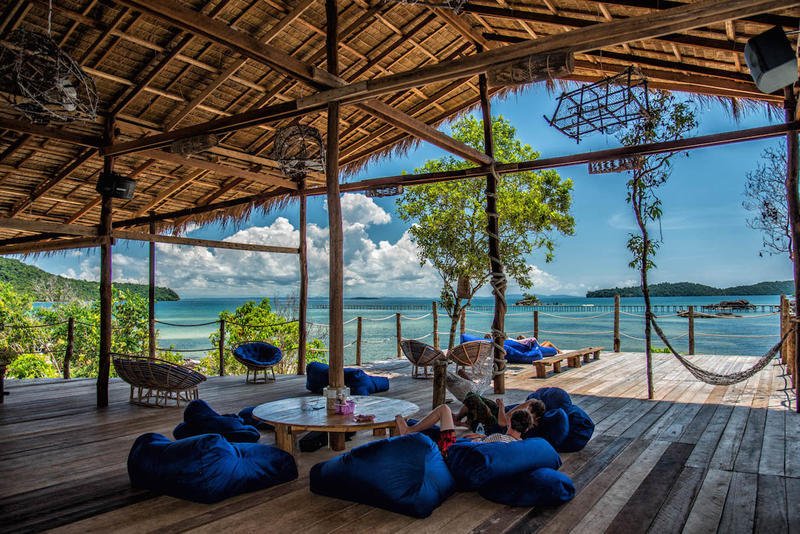 Koh Rong Samloem can best be described as sleepaway camp for grown-ups. The only inhabitants of the island are the Mad Monkey Resort and the military. The army comes to break the party up 'round about midnight each evening – evidence every night on Koh Rong Samloem is an absolute banger. When the bar closes, the party continues on the beach where mood lighting is provided courtesy of glow in the dark plankton.
If it weren't for a good twist of fate, I probably would have swiped left on booking my Cambodia date. I'm so thankful I got to get my adventure on in this absolutely amazing destination!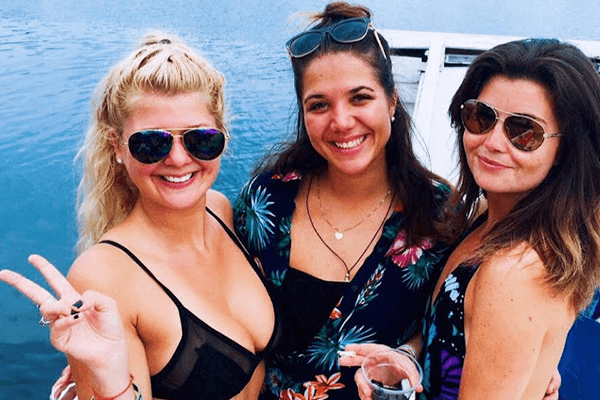 So, umm...what are you waiting for? Equipped with beautiful people, rich history, fine ass beaches, killer nightlife, ancient architecture and optimally balancing modern conveniences with simplicity, Cambodia is the perfect paradise. Take the plunge, go on a date with Cambodia and I bet you too will come to find it's totes your type.
If you too want to experience some of Barbie's favourite hotspots in Cambodia, check out our 12 Day Cambodia Explorer and follow Barbie on Instagram to keep up with her Cambodian adventures!