Vietnam is known for mega cities and incredible national parks but if there's one thing that's on the top of every traveller's priority list, it's the food. With an abundance of cheap eats, the street food in Vietnam is unbeatable. Here's a round up of our favourites…
#1. Bahn Mi
An ode to Vietnam's colonial past, Bahn Mi is the essential Asian baguette. Suitable for vegans and carnivores alike, Bahn Mi is the most versatile food in Vietnam. Consistently hailed as one of the world's best sandwiches, Vietnam's most famous baguette is a must-try, quick fix street eat.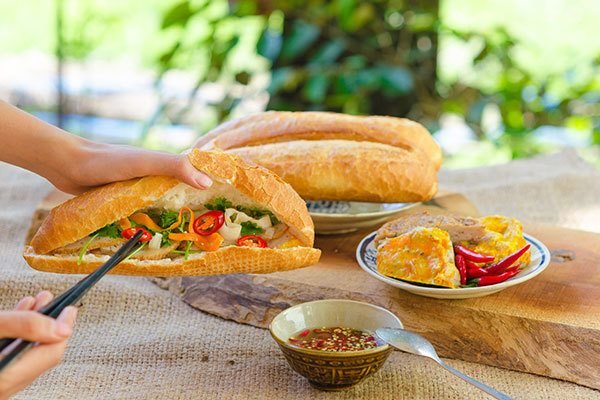 #2. Cà phê trứng (egg coffee)
Perfect for those mornings when you need a little pick me up, Vietnamese coffee is unrivalled across Asia. The perfect blend of savoury and sweet, Vietnamese coffee tastes like ice cream in a cup. Made with egg yolks, sugar, condensed milk and robusta coffee, this drink is the perfect hangover cure!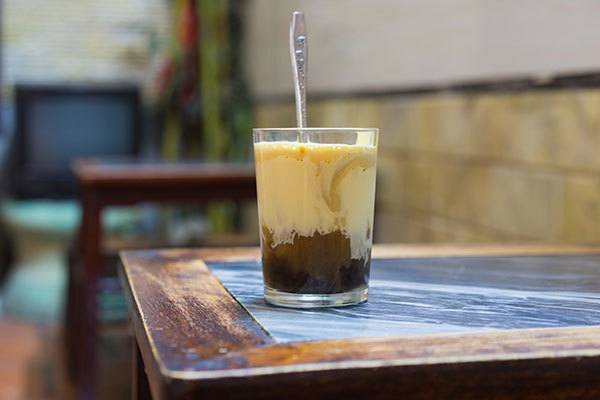 #3. Phở
Pho is undoubtedly the most well-known food in Vietnam. Vietnam's most famous worldwide export is eaten for breakfast, lunch and dinner. With a whole brand of restaurants named after it, it's no wonder that it's Vietnam's most popular dish. Rice noodles, broth and meat make this quintessentially Vietnamese dish a perfect light bite.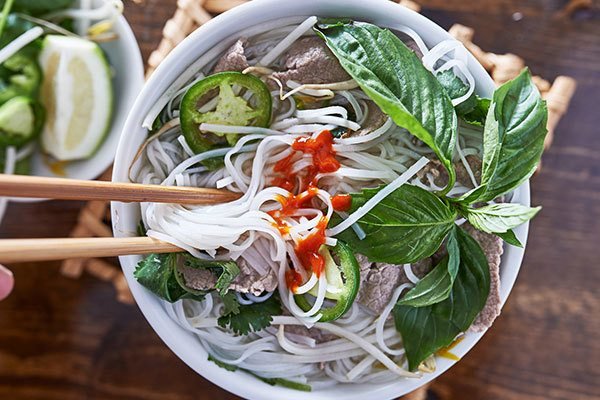 #4. Summer rolls
Also known as goi cun, summer rolls are Vietnam's version of classic spring rolls. A lighter, transparent pastry encases a mixture of fillings, from minced meat to rainbow vegetables. Accompanied by a rich peanut sauce, these are a classic in cooking classes across Ha Long Bay.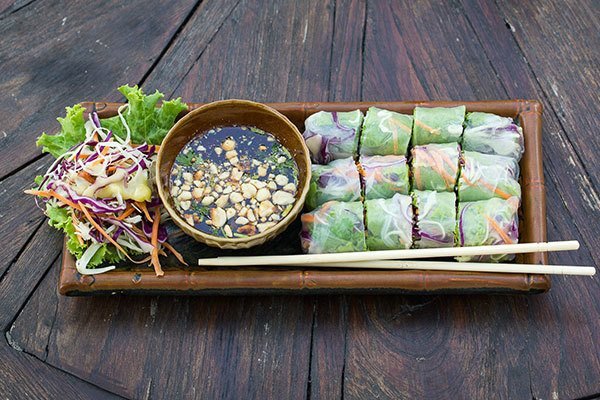 #5. Bun cha
Native to Hanoi, these Vietnamese 'hamburgers' are found in food stalls across the city's streets. Pork meatballs are fried on an open barbecue before being served alongside cold rice noodles and Vietnamese greens. If you're hankering for a hamburger but want to have an authentic Vietnamese experience, bun cha is the way to go.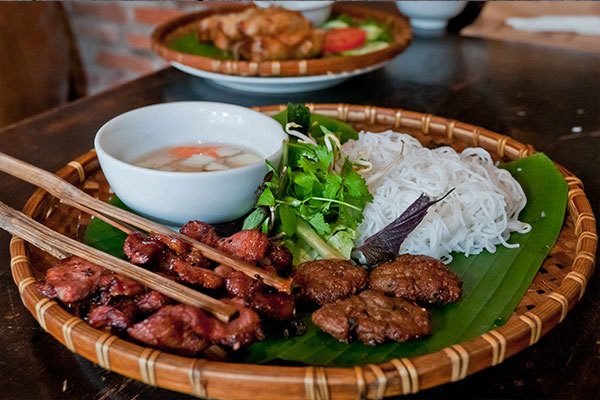 If you'd like to sample some of the best food in Vietnam, why not join us on our 17 Day Vietnam Explorer!
For further travel tips check out our Facebook page and come and have a chat with the TruCrew on info@trutravels.com to plan your epic adventure today.