WHY YOU SHOULD ADD LAOS TO YOUR BUCKETLIST.
Most people would have heard of Angkor Wat in Cambodia, or the full moon party in Thailand, the islands in the Philippines... but without a doubt Laos is one of South East Asia's hidden gems and does not get the recognition it deserves! Laos is home to some of the most beautiful waterfalls in S.E.A and also some of the most amazing scenery.

#1. IT'S HOME TO SOME OF SOUTH-EAST ASIA'S MOST BEAUTIFUL WATERFALLS!
Kuang Sri waterfall is a three levelled waterfall in Luang Prabang. Starting with shallow pools and leading up to the big guy with the main fall being a 60-metre drop and the water is a beautiful turquoise blue colour. You can also head to Pakse which is home to one of the most impressive waterfalls in Laos, Tad Fane where you can actually zip line over the falls. One to tick off the bucket list! There is also another waterfall called Tad Yuang, which is beautiful and definitely worth a visit.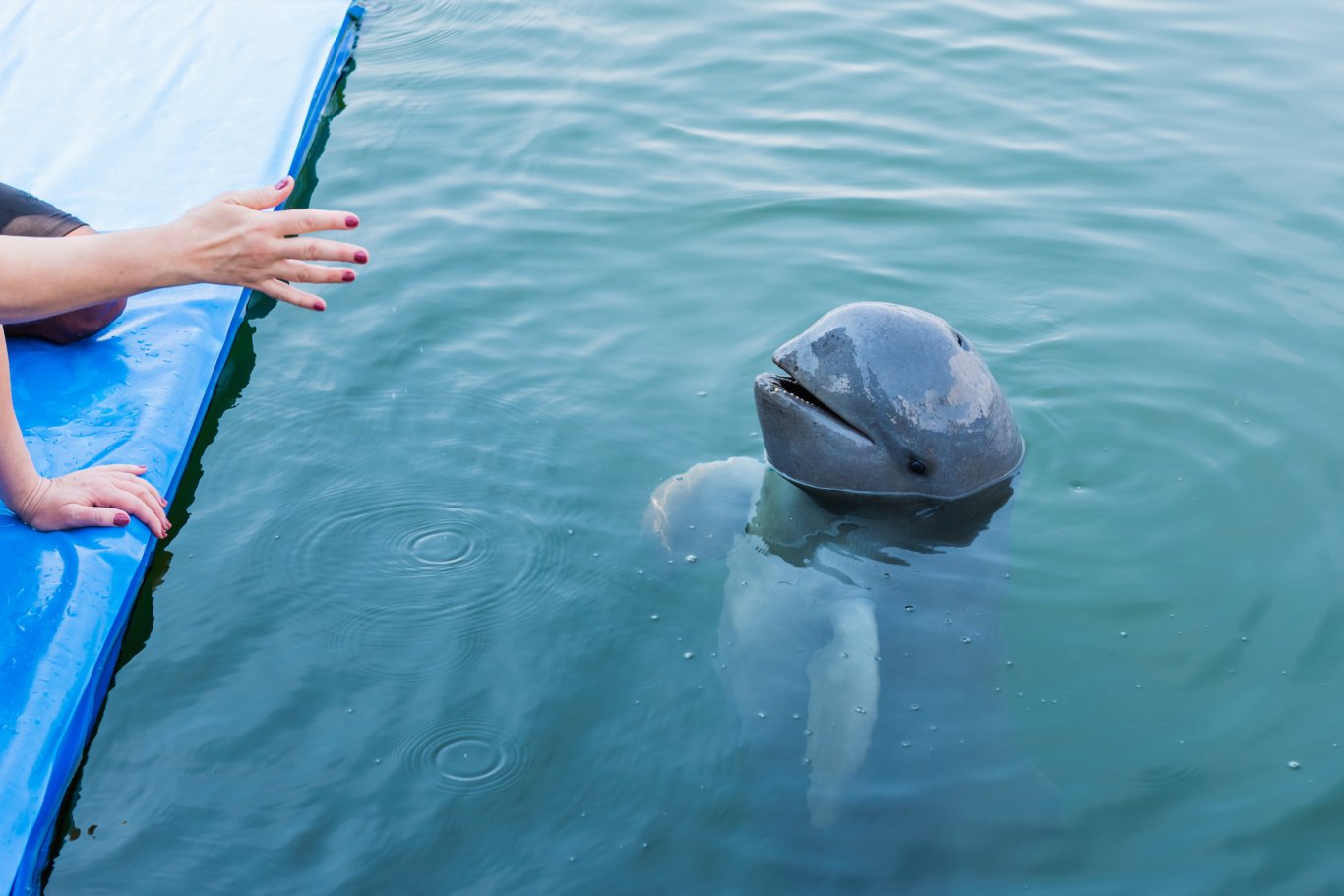 #2. YOU GET TO MEET THE CUTEST IRRAWADDY DOLPHINS
On our 11 day Laos explorer we head to the 4000 islands which are where you can go Irrawaddy dolphin spotting- something very unique to the area. You'll get to make some new pals and take in the unreal scenes around you. Winning!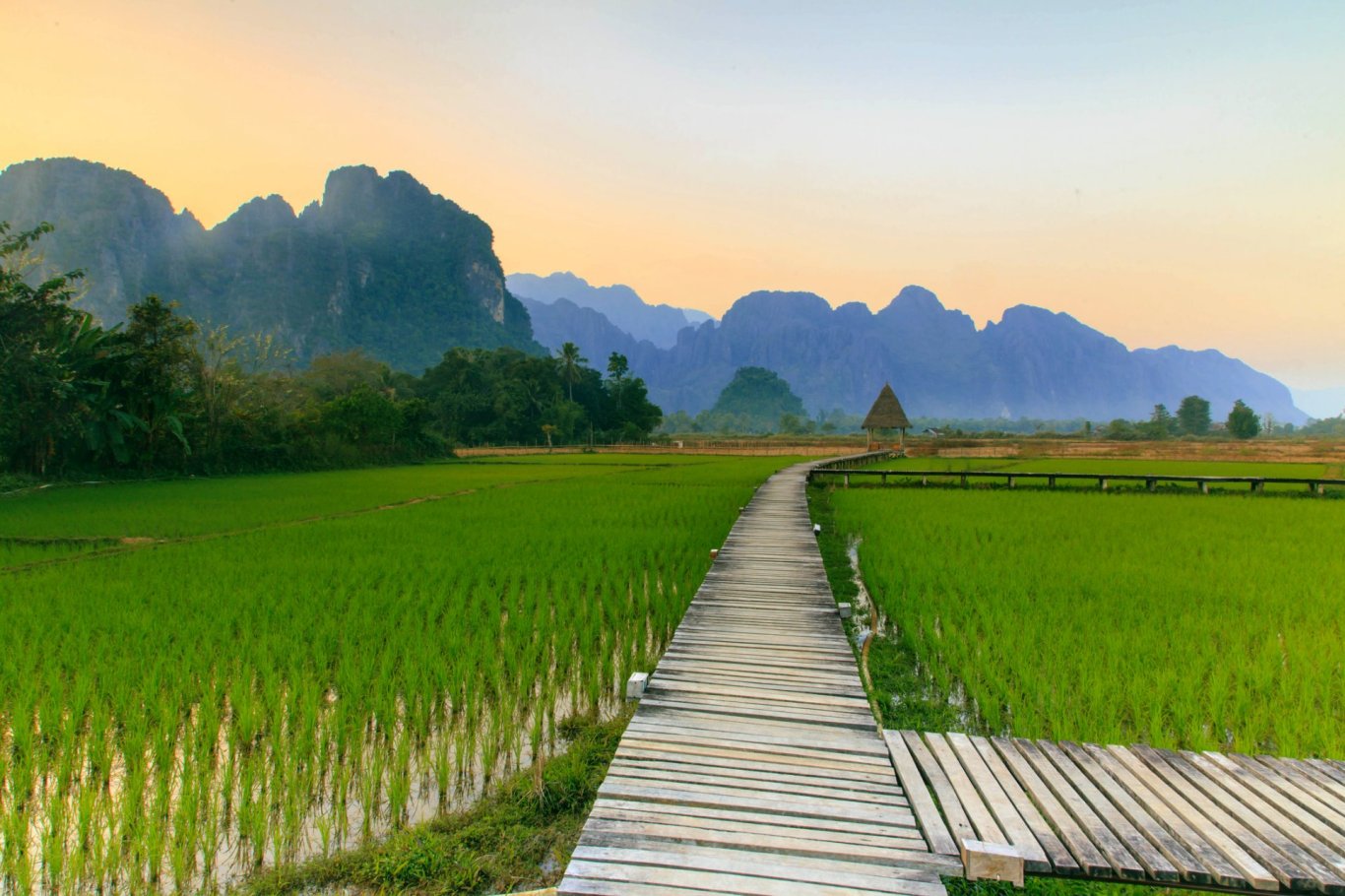 #3. THE SCENERY IS OUT OF THIS WORLD
As mentioned before, Laos is 100% underrated! The scenery here is so green with lush jungle and mountain areas surrounding you. Because of the tropical climate, it also means you can enjoy heaps of activities year-round such as caves, water adventures, and the mountains. As well as all the waterfalls, Laos is also home to UNESCO world heritage sites such as Vat Phou and some charming cities. All in all, a super picturesque place to visit!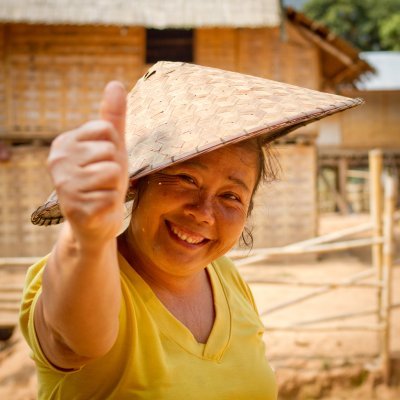 #4. THE PEOPLE
Sometimes it's not the place; it's the people that make it so great. In this case, it's both! They are easy-going and smiley, which makes for a warm welcome to the country!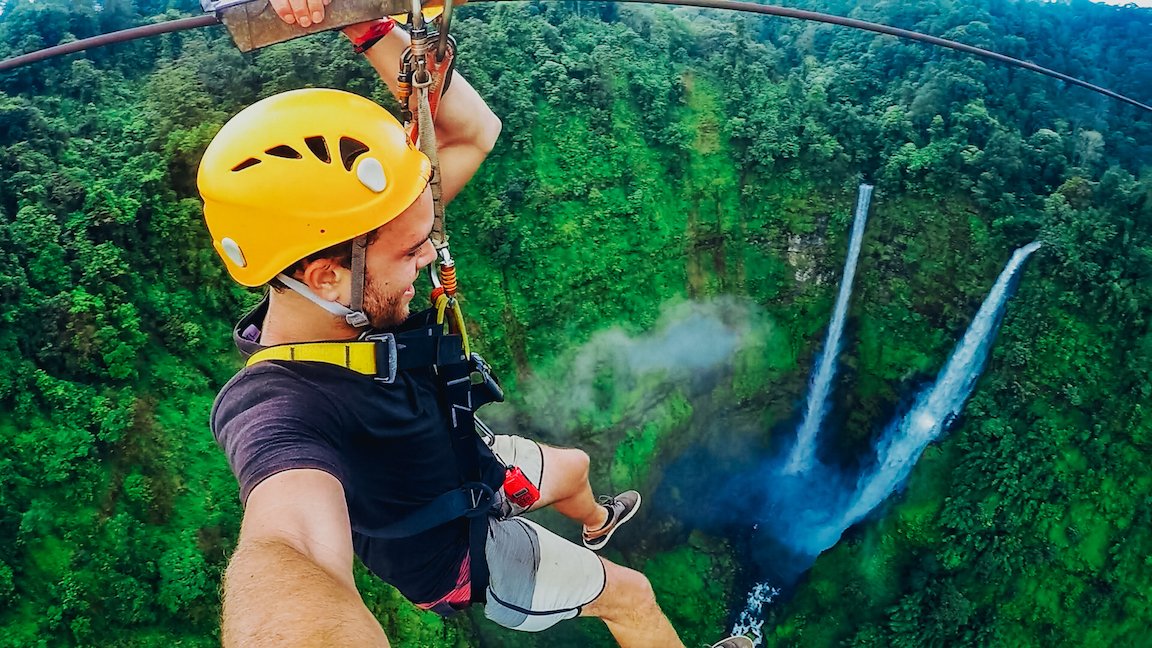 #5. GREAT FOR ADVENTURE
Not only does the country offer tranquil, relaxing surroundings, but it is also the best of both worlds offering lots of adventurous activities for the adrenaline junkies out there. Here is one of the crew zip lining over a waterfall in Pakse. If you have a little longer to travel Laos, you can also go whitewater rafting, mountain biking, kayaking, river tubing, trekking, rock climbing, caving and bouldering.
#6. IT'S SUPER AFFORDABLE
One of the greatest things about visiting South East Asia is that it tends to be super cheap, which means your money stretches much further once you are out there!
#7. IT'S EASY TO GET TO OTHER DESTINATIONS IN ASIA FROM HERE
Laos is very well connected to other countries in South East Asia, so if you fancy making your trip a little longer, it is a great little add on to one of our Vietnam, Cambodia or Northern Thailand trips. We have put together some Multi-Country Discounts combining tours which work really well. Check them out!
For more information on Laos or any of our other tour destinations, feel free to pop us an email to info@trutravels.com, drop us a message on our live webchat or check out our Instagram for more travel inspo! We don't bite (usually). Stay epic, TruFam.
Don't Quit Your Daydream.