CAN I TRAVEL TO LAOS?
WE MISS YOU, LAOS. Here's what we know at the moment!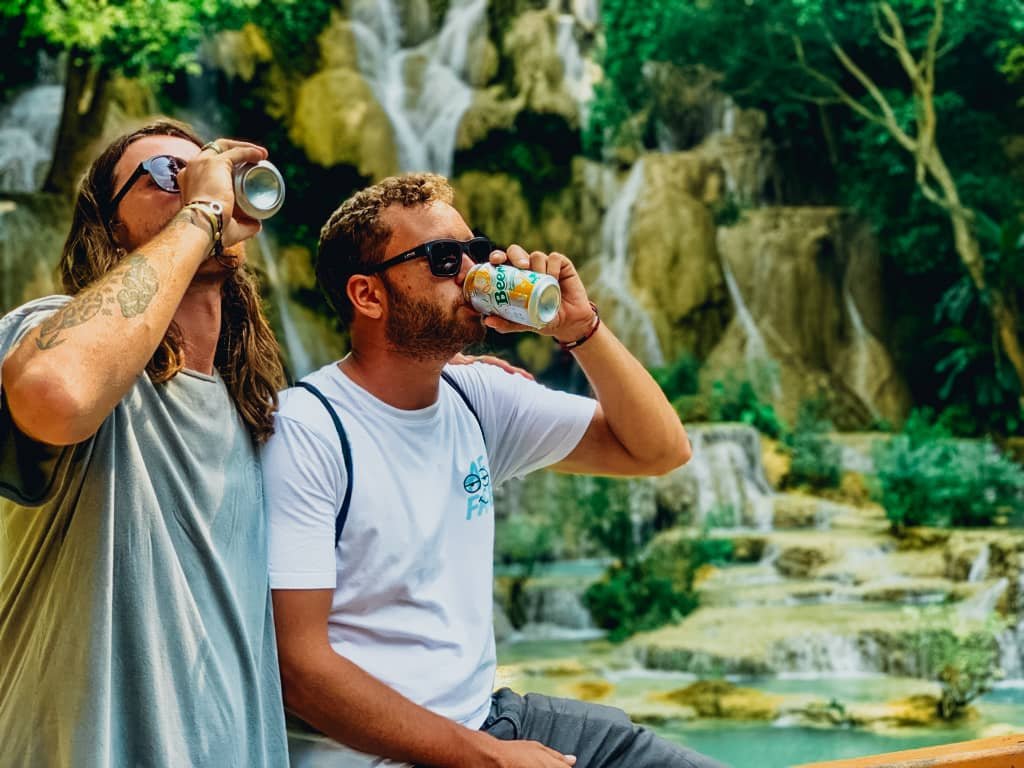 Updated June 9th, 2022

Can I travel to Laos?
Yes you can, Laos is open for travel and we're ready to explore Laos's beautiful scenary. Here's the latest entry requirements for Laos for both vaccinated and unvaccinated travellers. The government of the Lao PDR has announced the reopening of all international borders as of 9 May 2022. Visa on entry and e-Visa will be available from the above date too!
Can I enter Laos if I am fully vaccinated?
Yes you can enter Laos with no qaurantine and no testing aslong as you can show proof of full vaccination.
Can I enter Laos if I am unvaccinated/not-fully vaccinated?
Unvaccinated individuals will be required to take an rapid antigen test (lateral flow test) a maximum of 48 hours before departure and provide proof of this upon arrival. There is no requirement to quarantine!
WHEN IS THE BEST TIME TO VISIT LAOS?
Laos weather is pretty straightforward! The dry season runs from November to April and the wet season from May till October. Expect on average, 30 degrees ALL year-round. Not too shabby aye? Laos may be one of the most underrated countries in SouthEast Asia. With year-round festivities, you're bound to experience some sick activities going on regardless of when you visit!
You crave adventure, you want to get off the beaten track, you need some inspiration - look no further TruFam. We're answering your questions. What is there to do in Laos? Where should you visit in Laos? We've got loads of recommendations for ya!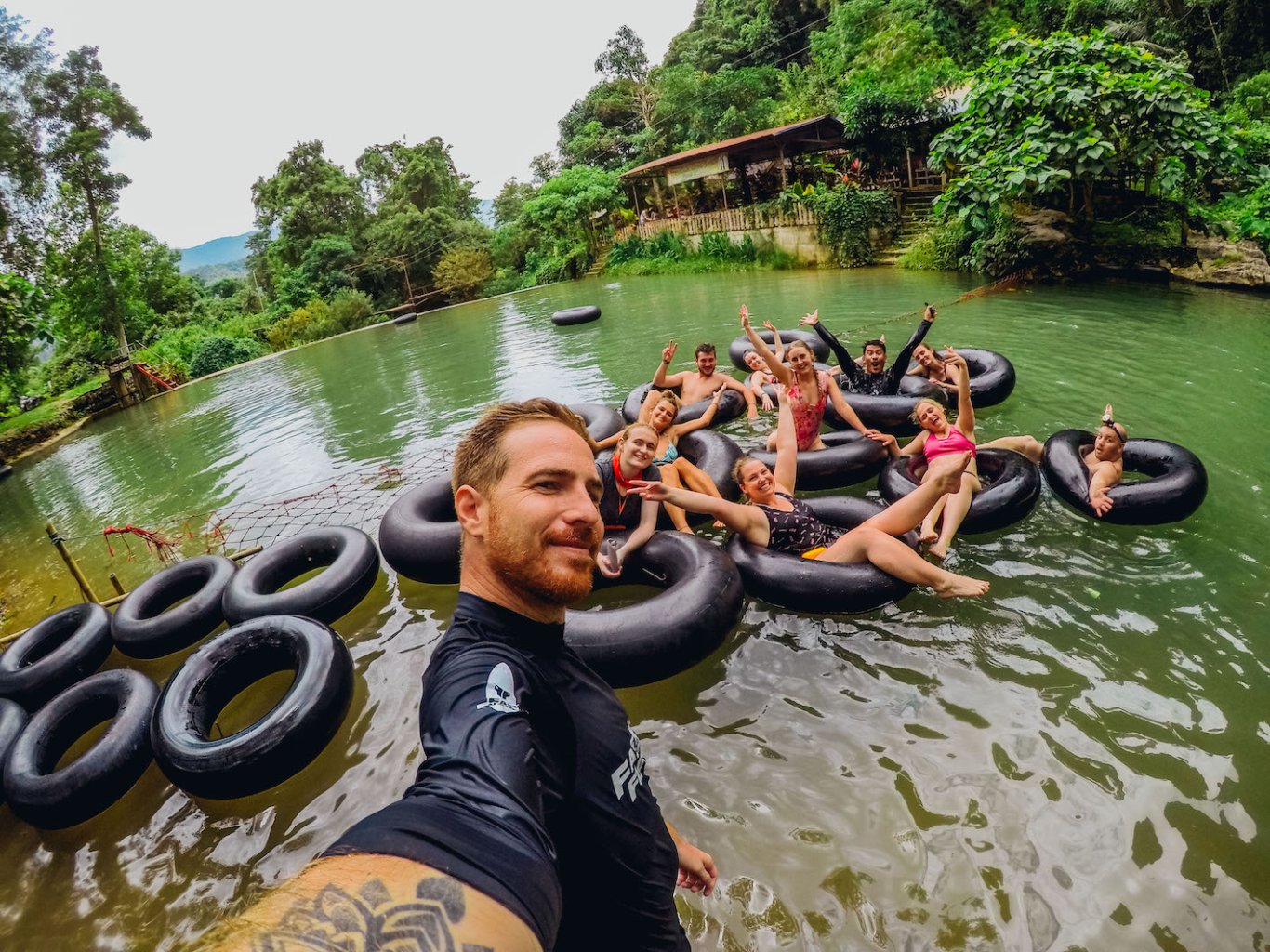 Ever wanted to spend your day floating away in a doughnut shaped rubber ring? Well duh. So, YOU HAVE TO VISIT NAM SONG RIVER. Grab your rubber ring, and let's go! A must-do in Laos. This backpacker tubing route is what put Vang Vieng on the map for backpackers and convinced us we have to go here! A mixture of scenic valleys and a few floating bars along the way are calling to us to visit. We live and breathe adventure AND beer so pretty much it's the perfect combo. Plus you'll get super cool and edgy for the gram. If it's not on your bucket list. Water you doing? ;)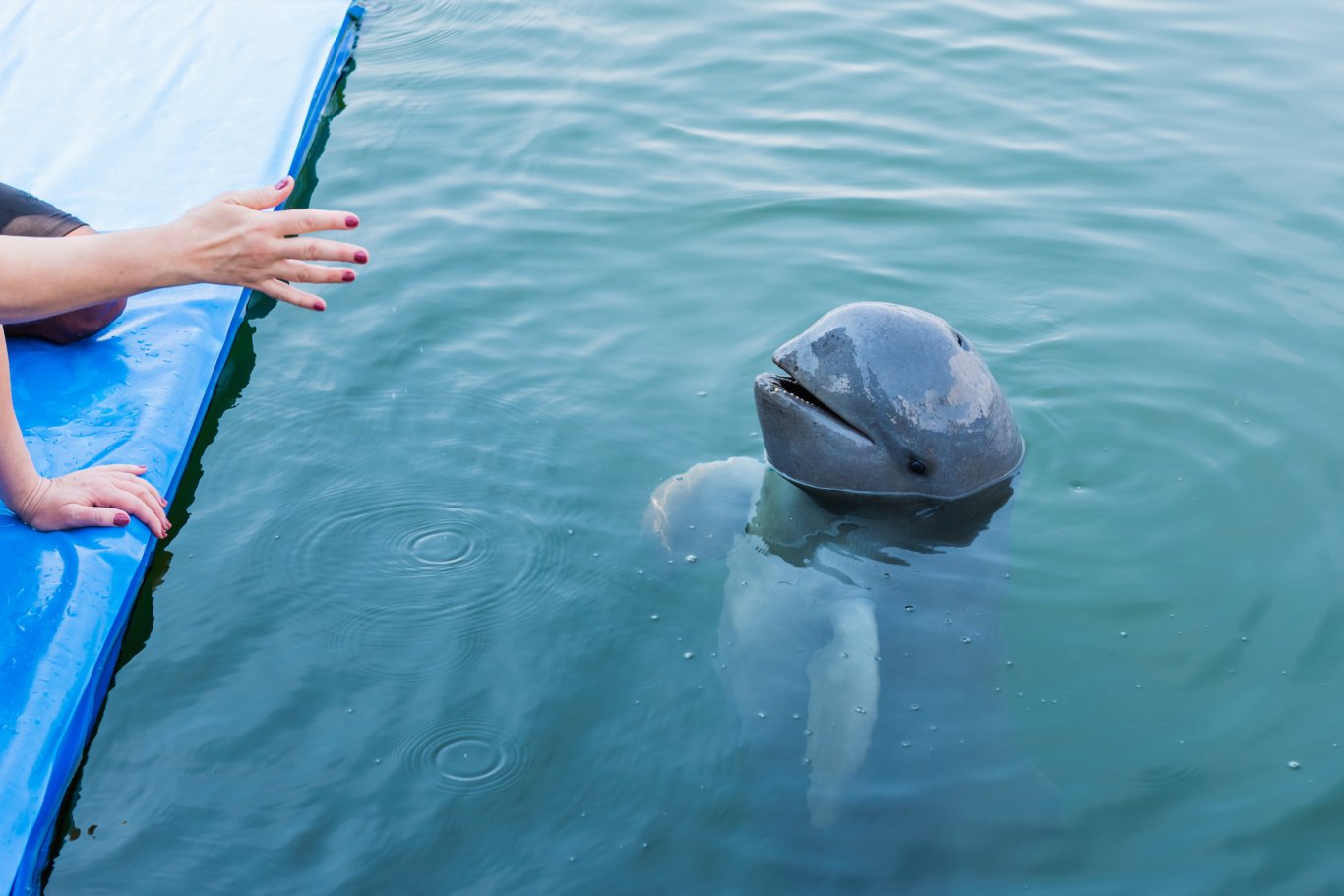 Do you need 4000 reasons to visit 4000 Islands? No, you just need 1 - IT'S INSANE! The backpacker hub of Laos, there are a million and 1 things to do, visit Vat Phou, an Angkor Wat style temple which is also a UNESCO World Heritage site. Stock at Khone Phapheng, the largest waterfall by volume in Southeast Asia. Best you didn't know Laos had that? God, we're full of surprises. All that before you even reach 4000 Islands! Head to Don Det, it's THE place to be in 4000 Islands. Kayak, swim whatever you fancy doing there's something for you. The 4000 Islands is the last remaining location of the freshwater Irrawaddy dolphins in the world. If you want to see the super cute Beluga type dolphins in the wild, you can go dolphin spotting! No guarantees you'll see them, but they really are incredible animals, and we would love to see them from afar thriving in the wild. Happy & healthy!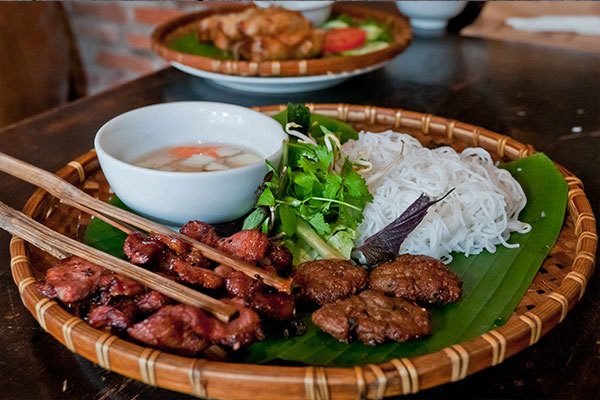 Try the food. Every. Last. Bite

Calories don't count in Laos, right? Maybe we made that up. But we live by it. Lao-ries are half the amount than they are anywhere in the world. Ok again, we made that up, but why travel all the way here without trying everything in their fantastic cuisine? For a light snack try Kaipen, dried river weed from the Mekong, that sounds gross, but with a little dip in the fryer, a few sesame seeds and some thin tomato slices and you've got yourself a tasty little snack! Not sold? We got you. Try Laos dips with sticky rice. Did you know Laos produces the most sticky rice in the world? WELL, IT MUST BE GOOD THEN! Sit back with a glass of wine if you're fancy or just straight up Beer Lao and indulge in a blast of tastes when you dip your sticky rice in traditional Laos dips. A great starter, a winner winner overall. Grab a baguette Pate, a crispy rice salad or even Phor (Laos's noodle soup) for lunch. Whatever you choose, expect your taste buds to be thanking you afterwards. You're welcome.
Now we've got a plan, some places to go and a huge fat marker pen ready to tick off that massive bucket list we wrote at the start of lockdown. The question really is, when? Hey, don't worry, we want to know too! Keep up to date with all our When Can I Travel? page and we'll keep you in the loop on everything border/travel restriction related.
In the words of High School Musical
'We're all in this together'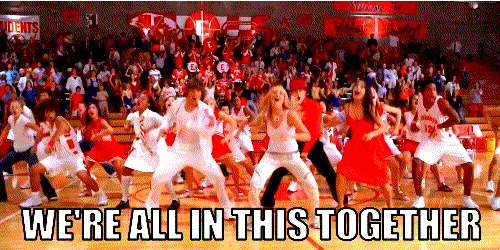 Ok that was cringe, but as always TruFam,
Don't Quit Your Daydream