THE BEST PLACES TO TRAVEL IN MAY 2021
2020 has been a whirlwind, to say the LEAST, and if you find yourself dreaming of sunnier days on the beach or exploring a new city then you've come to the right place! We have all the deets about the best places to travel to in May 2021 because we all NEED a getaway. So these are the destinations that will make our travel blues slip away and let the good times roll. Meet you at the airport!
MAY TRAVEL 2021
BALI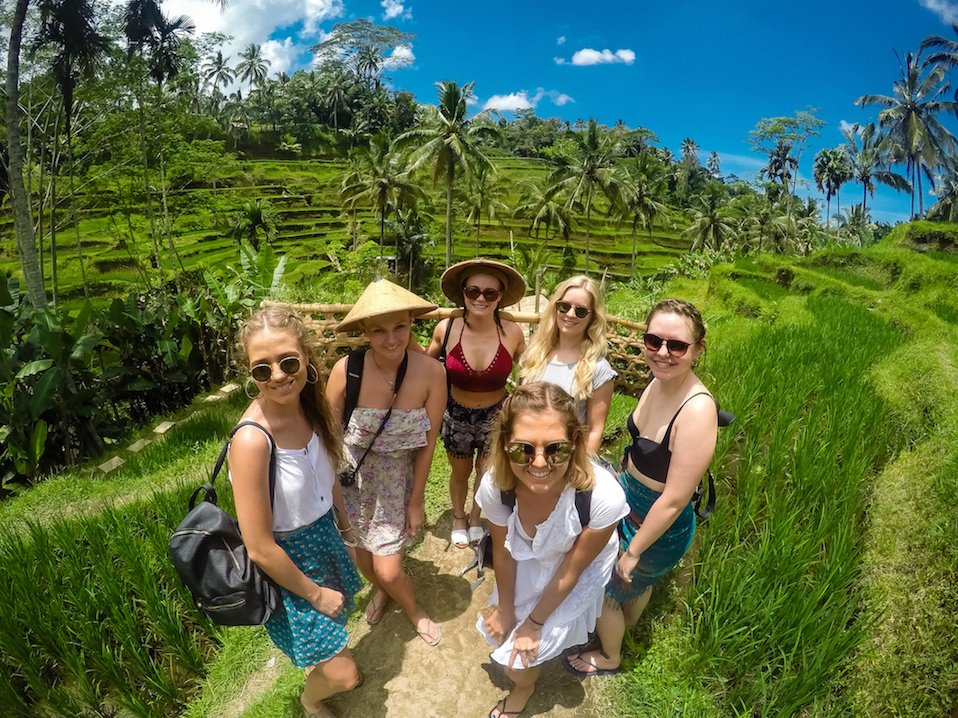 Although we'd all probably love to visit Bali every month of the year, Bali is the place to visit in May 2021! Ready for a trip of a lifetime? The island is full of pristine beaches, spectacular volcanic views, gorgeous hippy cafes and wicked nights out - you'll never want to leave once you're there, don't say we didn't warn you.
Surfs up! No trip to Bali is complete without a surfing lesson or two, especially when Bali is arguably one of the best surfing spots in the world. With waves to ride for all surfers, whether you're a beginner or a bit of a pro. No doubt the food in Bali is incredible, which means a traditional Balinese cooking class is a MUST. Learn all about the ingredients used in everyday cooking in Bali, as well as 'Canang Sari' which is a local offering made for the gods. Trust us, it's a 10/10 time and don't think it could get much better? Well, it's only fair if you get to tuck in after you've cooked amazing food! *chefs kiss*. Have you ever climbed a volcano to watch the sunrise? Or climbed a volcano, period? Well, there are firsts for everything! Climbing Mount Batur to watch sunrise has become one of the most popular experiences in Bali, and the views are 1000% worth it! The hike is around 2 hours and yes, it may sound like a bit of hard work but PROMISE, the views are incredible and you really won't regret it.
Bali Highlights:
PHILIPPINES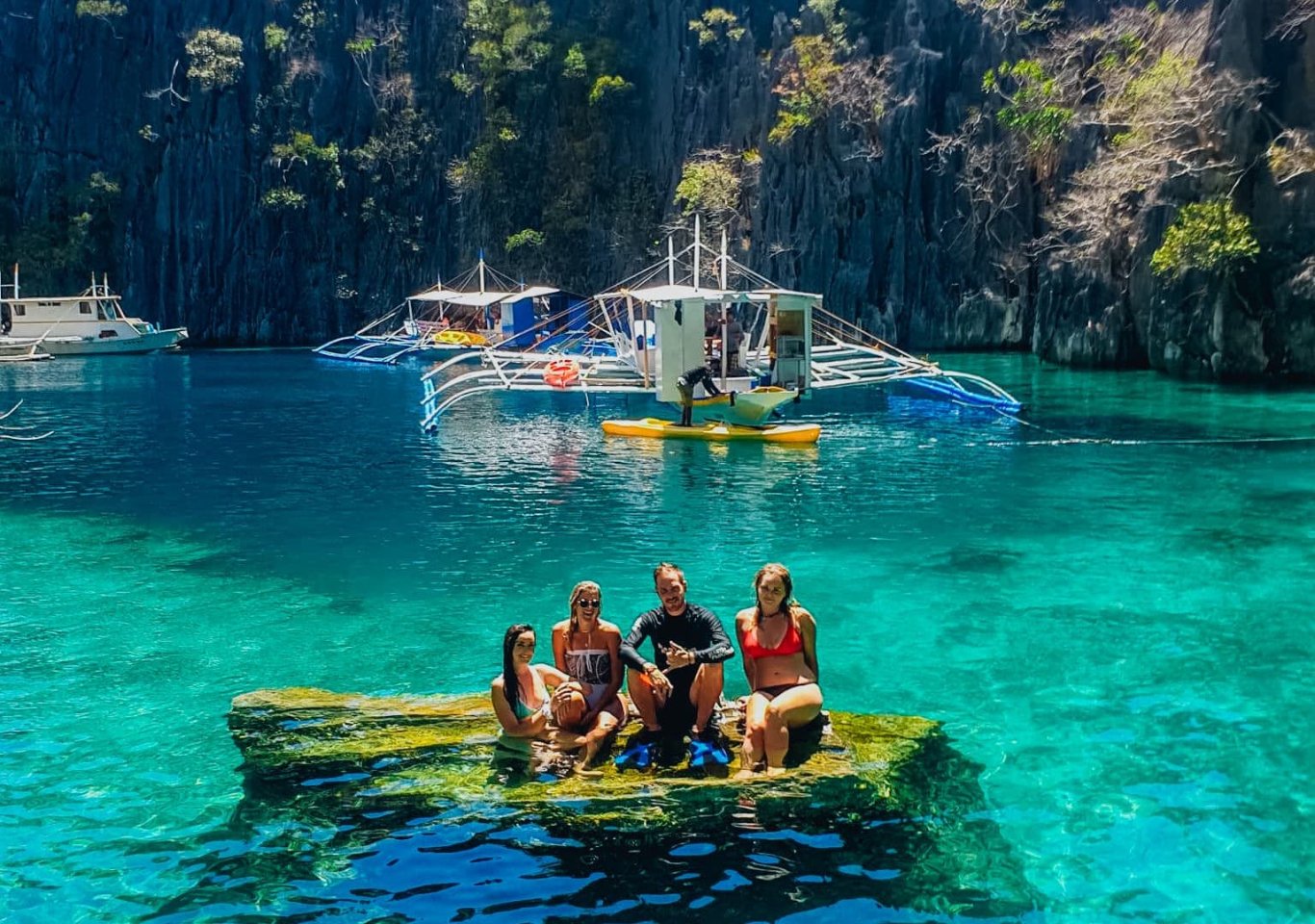 Ah, the Philippines. Another dreamy destination that you should definitely visit in May 2021. From the insane views, while island hopping to the incredible sardine run in MoalBoal, canyoneering at Kawasan falls to the unreal castaway experience. The Philippines has it all, whether you want to relax on the 10/10 beaches soaking up the sun, get that adrenaline pumping or just take in the amazing Filipino culture & views, you won't run out of options. Just imagine white, pristine sandy beaches, the clearest turquoise water and the bluest sky ya ever did see. It is THE place to be in May 2021.
If you're a bit of an adrenaline junkie, Kawasan falls, known for canyoneering, is sure to get your energy flowing and is also home to incredible views. You do you, whether that's jumping into the falls or just having a refreshing dip. You'll have a SICK time either way. Next up, MoalBoal, home to the sardine run which only happens in two places around the world. Imagine hundreds and thousands of sardines swimming in a giant school, yup, sounds pretty unreal right? So grab your snorkels and flippers! You know what to do. Ok so this castaway experience, unfortunately, doesn't include Tom Hanks. Although, Tom, you are welcome to join us on tour ANYTIME! This castaway experience is tru-ly epic, and that's one reason why it's a TruExclusive. Daracotan island is our destination, where you will find traditional Filipino beach huts right on the beach and the starriest night sky due to the little to no light pollution here. Definitely an experience that cannot be missed!
Philippines Highlights:
Castaway Experience Island hopping
SRI LANKA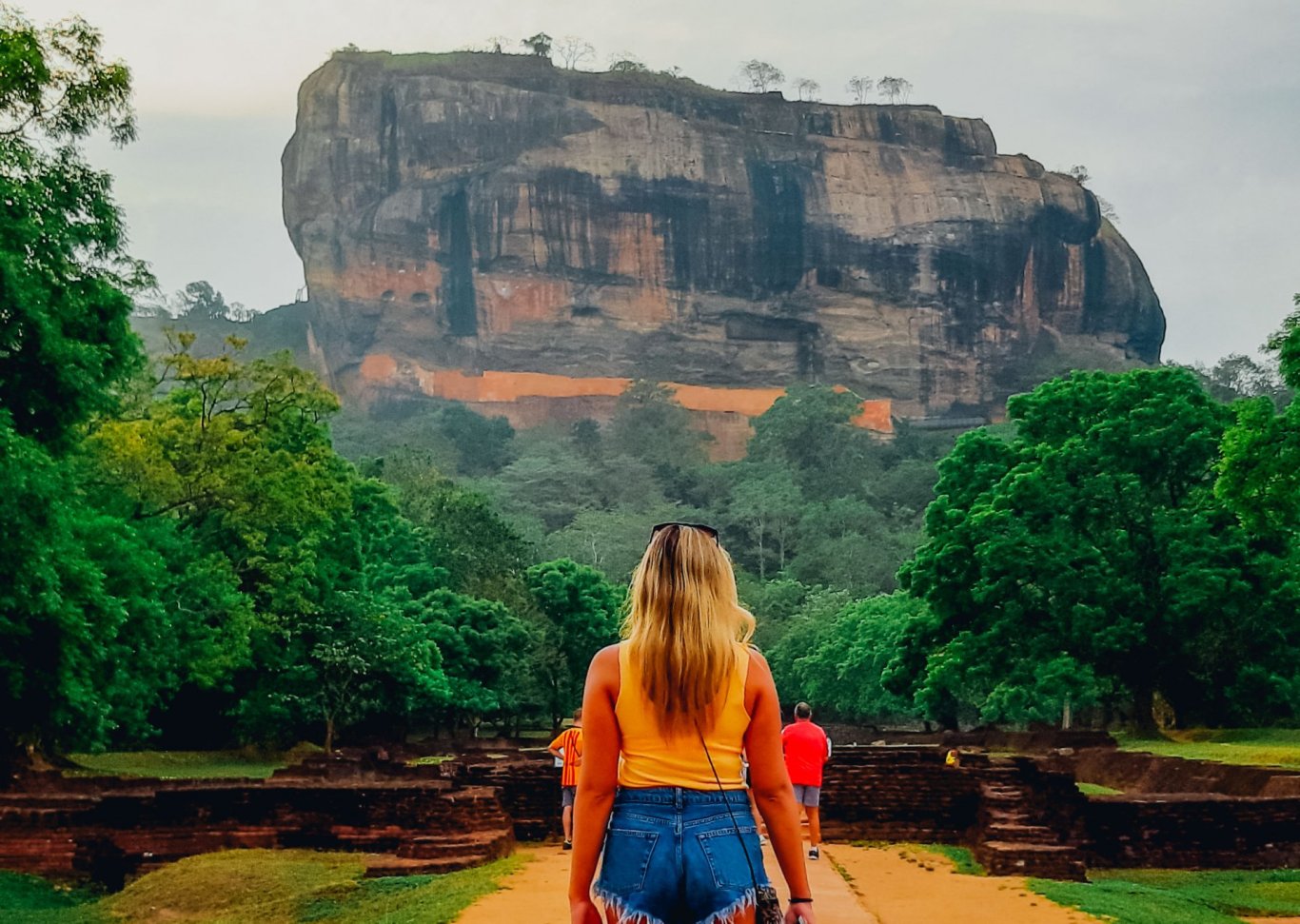 Sri Lanka, a destination that has to be on your bucket list. Just off the coast of India, a tropical paradise island, with lush jungles, stunning beaches all around, ancient temples, dreamy views and DELISH food. What more could you want? Sounds like this would be a 10/10 destination to visit in May 2021. There's a reason why Sri Lanka has become insanely popular with backpackers over the years. So here are our highlights of Sri Lanka because if you're not convinced to visit just yet, you sure will be once you read the highlights.
First up, we have the amazing experience of travelling from Kandy to Ella, which has been named 'the most scenic train journey in the world'. Uh-huh, it's going to be a good one. All aboard the blue train! You'll overlook some insane views of Sri Lanka, including mountains, tea plantations and lush green jungles. Make sure you take photos so you can make everyone on the 'gram jealous. Priorities, ya know. Sigiriya rock, something that looks like it's straight outta the lion king, let's not lie. Although, it looks a little different from the top once you've climbed it. The views are even MORE incredible if that's even possible. This natural beauty and TruExclusive is also a UNESCO world heritage site, and it stands at nearly 700ft tall. Wowza's. It might be a little bit of a trek but it's 100% worth it, honestly. Get in losers, we're going on a safari! This highlight of Sri Lanka is an experience you'll never forget. Make sure your phones, cameras, go pros or whatever you brought with you, are all charged up as you'll want to take as many pictures as possible (duh!). See what wildlife you can spot, from monkeys, flamingos, buffaloes, to (drum roll please) ELEPHANTS! Seeing these majestic creatures in the wild will be one unforgettable experience.
Sri Lanka Highlights:
THAILAND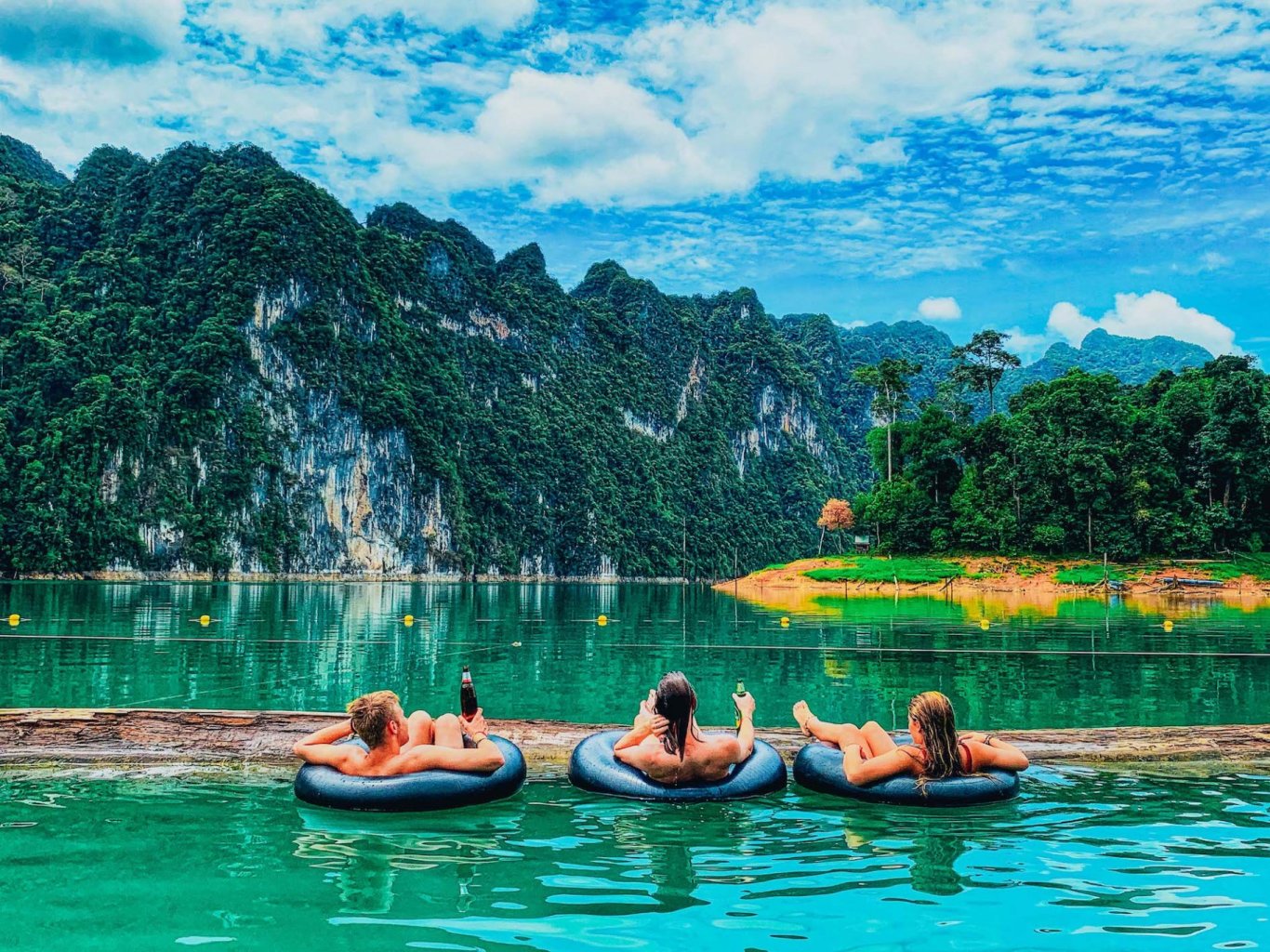 No surprise that Thailand has obviously made the best places to travel to in May 2021 list, because it's backpacker capital of South East Asia, are we right or are we right? Where do we even start? Thailand has something for EVERYONE. And the list is endless as to why you need to visit Thailand in May 2021, so you'll just have to go and see it for yourself! From the hustle and bustle of Bangkok, the beautiful north, the unreal islands and not to mention the amazing food and culture. It would almost be a crime to go to South East Asia and NOT travel to Thailand.
Our first highlight of Thailand is sure to get that adrenaline pumping, ziplining through the jungle, treetop to treetop. You'll be 60m up in the trees with the monkeys so keep an eye out for 'em. Throw in some rope bridges and abseiling, ain't that SICK! A day zipping through the jungle, is a day you'll cherish forevs! Khao Sok National Park aka Jurassic Park. And no, we aren't exaggerating. That is exactly how UNREAL it is. Imagine the greenest lush mountains, turquoise lakes, blue sunny skies (pretty much all the time) and even better, FLOATING bungalows. It's dreamy, magical, sensational and absolutely stunning. Spend your time here exploring the national park by kayak or having a dip in the lakes and soaking up the sun or laying in a doughnut all day with a beer in hand. So of course it goes without saying that when in Thailand, you have to visit the temples in Bangkok. Immerse yourself into the culture of Thailand. Visit the historic & prestigious temples of Wat Arun and Wat Pho, which you will get to by long-tail boat on the Chao Praya river. Make sure you see the gold reclining Buddha statue, which is incredibly impressive. So go buy your scarf or famous elephant pants (or a cover-up of your choice) so you're ready for the temples! You know what to do.
Thailand Highlights:
There ya have it! The best places to travel to in May 2021. So choose your destination, get to planning and GO! All these amazing countries are waiting for you. Of course, we don't expect you to go to every country in one month (we can dream), but you do you if that's what you want. We don't judge. Until then, TruFam.
d GO! All these amazing countries are waiting for you. Of course, we don't expect you to go to every country in one month (we can dream), but you do you if that's what you want. We don't judge. Until then, TruFam.
Still got the travel bug? Read the rest of our best places to travel series here:
The Best Places To Travel In January 2021
The Best Places To Travel In February 2021
The Best Places To Travel In March 2021
The Best Places To Travel In April 2021
The Best Places To Travel In June 2021
The Best Places To Travel In July 2021
The Best Places To Travel In August 2021
The Best Places To Travel In September 2021
Don't Quit Your Daydream.