15 REASONS WHY AROUND THE WORLD TRAVEL IS GOOD FOR YOU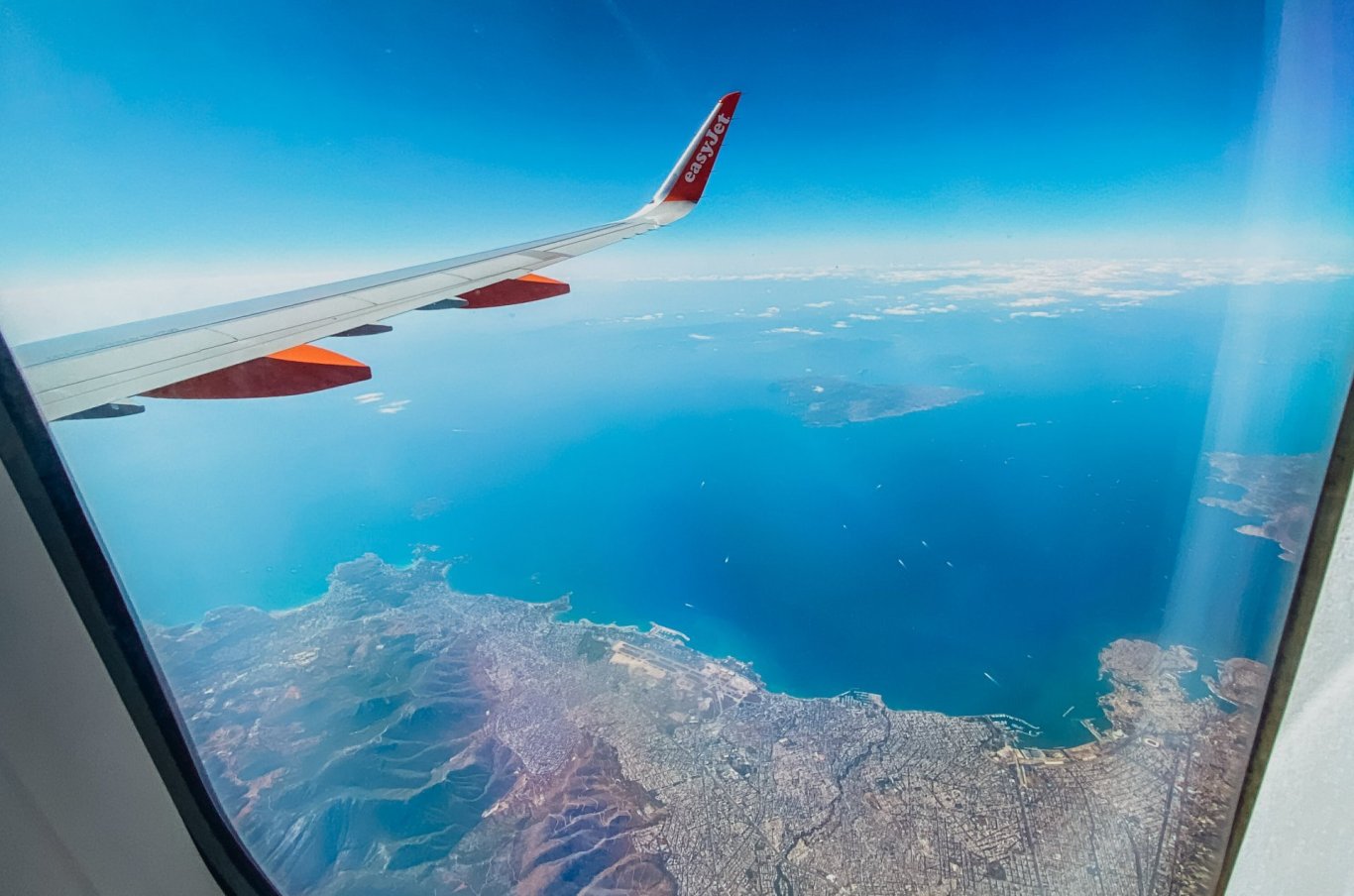 Wondering why you should go travelling? Or why it's good for the mind, body & soul? There's a reason people call it the travel bug because once you do travel, there really is no looking back! Treat yourself to the wonder that is travel. You bloody deserve it. Here are 15 reasons why around the world travel is good for you.
1- TRAVELLING ISN'T AS HARD AS YOU THINK
Travel may seem daunting, a little scary, diving headfirst into the unknown but it's not as hard (and as scary) as you think. And you should do it at least once in your lifetime.. If not more! The world is literally your oyster, and it's waiting to be explored. Make that dream a reality, and if you need any travel inspo, check out our blogs or just hit us up with a message! We got you.
2- TRAVEL BRINGS YOU NEW EXPERIENCES
However long you're travelling for, whether it's 2 weeks, 3 months or a year; travel will bring you new, once in a lifetime experiences & life-changing opportunities. Things that you've never seen or experienced before, and that's the magic of travel!
3- IT'S A CLICHE WE KNOW BUT YOU FIND YOURSELF
Ok ok, I know, it's super cliche, everyone & their dog says it BUT there's gotta be an element of truth to it if it's become such a cliche, surely?! Whether you believe it or not, many people do say they find themselves when travelling.. You learn and discover things about yourself that you may never have learnt if it wasn't for buying that ticket & starting that journey! Check out our different travel styles here & see which one suites ya best!
4- YOU MEET AMAZING PEOPLE & CREATE LIFE-LONG FRIENDSHIPS
So it goes without saying, people from all around the world go travelling, and you are bound to meet countless people from so many different destinations. Strangers to begin with but life-long friends by the end. The bonds you make when travelling are unmatchable. You gain a fresh new perspective by meeting & getting to know people from all walks of life.
5- YOU LEARN SOMETHING NEW EVERYDAY
Hey, you might be thinking.. Pfftt, seriously! But it's true, you do. Whether it's about history, culture or even a new skill! From hiking to the top of a volcano, managing to stand up on a surfboard or learning to make Pad Thai and smashing it out the first time round! Even successfully saying different phrases in another language. Just call yourself Mr/Mrs Worldwide! Things maybe you never imagined you'd do or learn, but you did, cheers to that!
6- IT'S ONE BIG ADVENTURE
Whether you're an adrenaline junkie or simply like the excitement of travel, it's a big ol' adventure. Go ziplining through the jungle in Thailand, snorkelling with Manta Rays in the Nusas, go white water rafting in Costa Rica or canyoneering in the Philippines. Or even if you just booked a one-way ticket and that's about as far as you planned. Travel is THE ultimate adventure.
7- YOU'LL SEE THE WORLD IN A DIFFERENT LIGHT
Remember when Kylie Jenner called 2016 ''The year of realising stuff''.. Yeah, well, let's just say you realise that the way you view the world isn't necessarily how everyone else views the world (and a whole lot more). Meeting people from all over the globe and learning about new cultures & traditions will open your eyes to a whole new perspective and vision of this planet we call home. You may also find your outlook on life in general, is flipped upside down and completely different by the end.
8- KEEP MOVIN'
Whether it's a new job, graduation, a breakup or new relationships, travelling can be one heck of a way to kick start those new chapters in your life. Moving from one life stage to another. It's a rite of passage, we'd say. You've gotta travel at least once in your life. And what better way or time to do it than after you've left that boring job or graduated after a long-ass degree?! It's a time to reflect, be your own boss and figure out what it is that YOU want. What are you waiting for...
9- GOING TRAVELLING IS THE NEW GOING TO SCHOOL *WINK*
Wellllll, not exactly. But you get the gist. Travelling is an education that you would never have gotten in school or any form of education for that matter. You see and learn it all first hand when travelling. From reading a map & figuring out your way back to the hostel to dealing with foreign currencies. Travel is a free and practical history, geography, economics lesson that you 1000% won't get anywhere else. Not to forget all the different languages & dialects! Best bit? No exams & tests here.
10- CHALLENGE ACCEPTED!
Tired of the ''same old, same old'' back home? Craving something new & exciting? Fancy a little bit of a challenge? Well, get out of your comfort zone, shake things up a lil' and get ya self travelling! Every day is different, you can challenge yourself in ways you never could back home. Seeing amazing destinations that you've dreamt about visiting and ticking it all off your bucket list. The memories will be with you for a lifetime. Wake up to a different view every day if you wish, challenge yourself to a new activity, try a different dish or brush up on your languages. You got this!
11- DON'T QUIT YOUR DAYDREAM..
Gabrielle was right, dreams can come true! Remember the times when you were sat indoors, dreaming of being on a beach with a beer in hand, watching the sun go down or dreaming about snorkelling crystal clear waters while spending the day island hopping.. Well, we're here to tell you that you can make them come true! It's more than possible. Start planning, making those dreams a reality and in the words of Tru, don't quit your daydream!
12- COOL, INTRIGUING, JAW-DROPPING, STORYTELLING GALORE
You know those people you overhear in a bar or party who are like ''last year when I was in Thailand'' or ''that reminds me of that time in Peru'', well, let's just say that might be a lot more frequent for you once you've arrived back home from the experience of a lifetime. You would be surprised how many funny, exciting, confusing, and eye-opening stories you may have to tell everyone once you're back home. You go, Glen Coco!
13- GET YOUR TASTE BUDS TINGLING
For all your foodies out there, this should be top of the list as to why you should travel. Just think of all the different flavours, scents and traditional dishes. Tasting and learning about different cuisines is one of the best things about travelling, but it's also pretty sad once you're home and you start craving something that you had on your travels. It's bittersweet. But the point is, your tastebuds will be tingling like they've never tingled before. Foodies assemble!
14- YES, YOU DID THAT! MISSION ACCOMPLISHED
As horrid as the travel blues are, there's no escaping that feeling of ''wow, I did that'' when you arrive home from travelling. Something that you only dreamt about before, you've actually been there, done that & got the T-shirt! Yup, it's wild. But you did it & had the time of your life while doing it sooo.. I say crack open the bubbly, cheers to that and start planning your next adventure *wink wink*.
15- WHY THE HELL NOT!?
This is kind of self-explanatory but why wouldn't you?! There are too many places to see, people to meet, cuisines to be tasted, laughs to be shared & memories to be made to NOT go travelling. So pick that destination and buy that ticket.. We promise you won't regret it.
There you have 15 reasons why around the world travel is good for you! And here at Tru, we can 100% vouch that travel is good for the mind, body and soul, the whole works! So if it's a sign you're waiting for.. Well, count this as the perfect one to go and book your trip of a lifetime. See you at the beach!
Don't Quit Your Daydream