BEST PLACES TO TRAVEL IN NOVEMBER 2021
November, when those summer blues seriously kick in. It starts to get colder, darker, rainier, and the first mentions of Christmas begin. Dare I say it, maybe you've even started Christmas shopping.. OR you've scrapped feeling bluesy in November, and you're living it up on a beach with a drink in hand, watching a banging sunset. Dunno about you, but that's how I'd like to spend my November. So here are the best places to travel in November 2021, to chase those sunny days and keep that summer feelin' flowing. Daydreamers, this ones for you!
BALI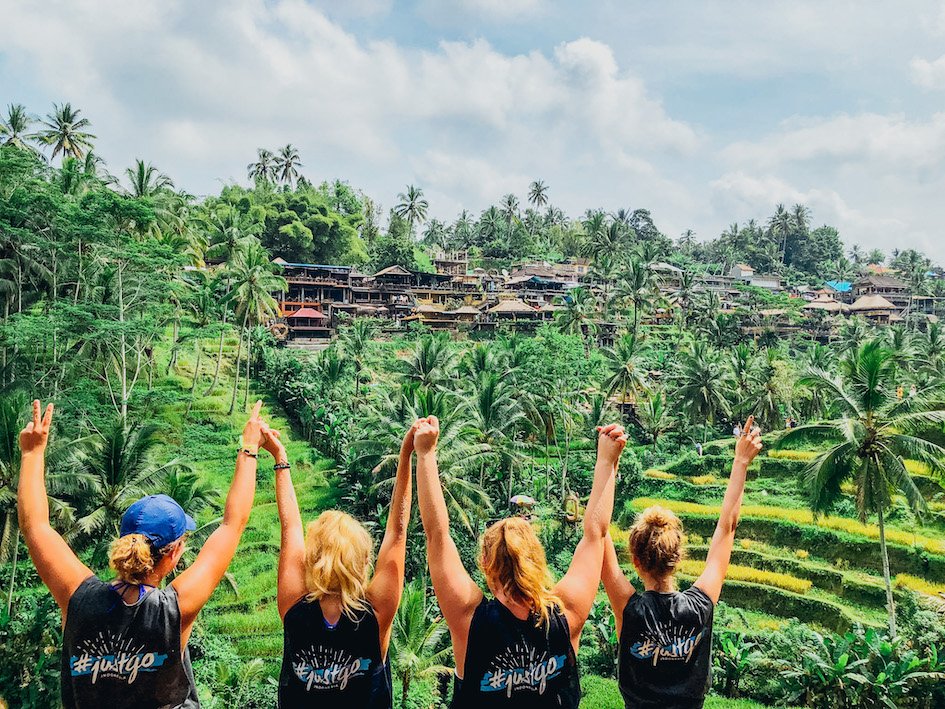 No doubt that Bali is on everyone's bucket list; I'm sure you've seen the endless insta posts of infinity pools, incredible views, insane beaches and that crystal clear blue ocean we all dream about. If the film Eat, Pray, Love has taught us anything, it's that sometimes you just have to put yourself first and buy that plane ticket.. to Bali. The weather in November is hot hot hot with an average high of 31ºC, so don't forget the sunscreen. Immerse yourself into Balinese culture, with traditional cooking classes, temple visits, the famed rice terraces and sacred monkey forest. Live out your boujee dreams, hitting up Bali's best beach clubs, staying in 10/10 fancy schmancy hotels, watch golden sunsets & sunrises and sip cocktails while admiring incredible views. Get your fitness on, with yoga at sunset and beach workouts followed by a trip to a wellness resort. It really is the destination of dreams. Whatever you do in paradise, all we know is Bali's good for the mind, body & soul. Sooo, meet ya there?!
THAILAND
Thailand, the land of smiles and backpacker central, shouldn't come as a surprise with why it's on the list for best places to travel in November 2021. Thailand is where it all started for a lot of backpackers (including us!). During November, the weather in Thailand is perfect for all you sun lovers; it's the beginning of the dry season with up to nine hours of sunshine a day! You know what they say.. Sun's out, guns out (sorry, we had to). Kick start your adventure, literally, with a Muay Thai class or two, zip line through the emerald green jungle, try your hand at some beach pilates or sunset paddleboarding. Thailand's got views for days. No joke. Visit Thai temples & Buddha statues, while learning all about Thailand's history & culture. Taking fun in the sun to a whole new level with island-hopping in incredible destinations, snorkelling around tropical hotspots and staying overnight in floating bungalows. Thailand is the escape we've all been searching for. You know what to do!
SRI LANKA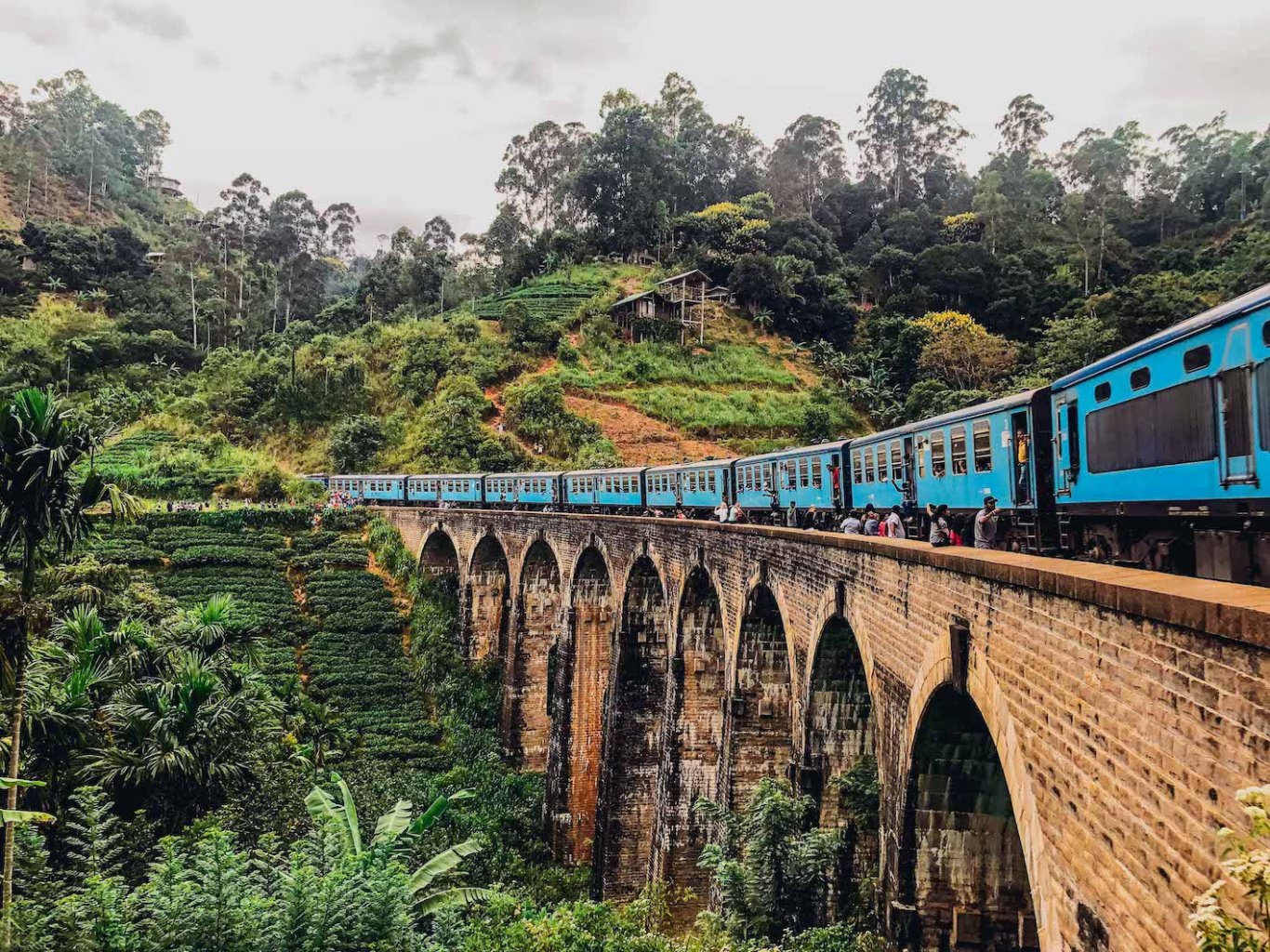 Sri Lanka, an idyllic tropical island (fun fact) also known as the teardrop of India, should most definitely be on your backpacking bucket list. This gorgeous paradise of an island boasts luscious green jungles, home to magnificent wildlife, ancient temples, and *cue gasps* one of the world's most scenic train journeys! Take in the history and culture of Sri Lanka, taste delish food that you'll be craving for days, become one with nature and say hello to some friendly elephants, marvel at Sigiriya Rock Fortress and climb to the top to see one heck of a view! Go on a safari, sleep under the stars while glamping, and top up that tan on the beach; you'll leave Sri Lanka with memories and stories to be told for a lifetime, possibly some recipes too after taking a traditional cooking class; it's a win-win! Visiting Sri Lanka is like a pinch-me moment, where you think it's a dream, but we're here to tell ya, it's not & Sri Lanka's waiting for you. Keep an eye out for some exciting news coming on Sri Lanka soon..if you know, you know. Hint: it's on our website!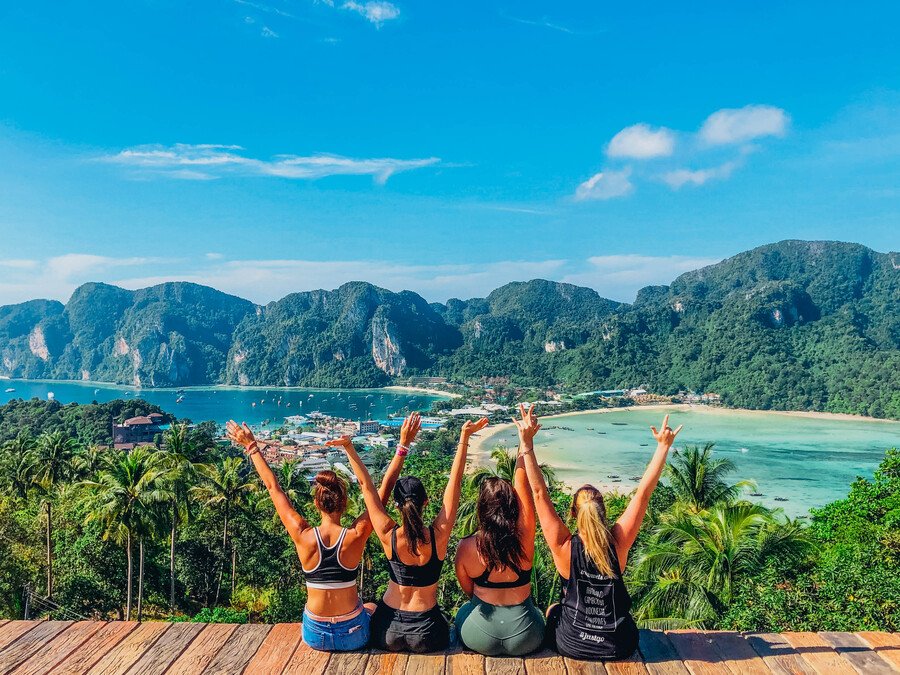 There you have it, the Best Places To Travel In November 2021, choose wisely TruFam, we trust you to make the right decision.. Which is visit all three *wink wink*. If you need any more travel inspiration, hit up our socials; feel free to drop us a message or check out the rest of our Best Places To Travel Series below! Hey, did you know we have more than one travel style? If you're wondering which travel style is for you, read here to find out! We got you. See you at the beach!
Best Places To Travel Series
Best Places To Travel In January 2021
Best Places To Travel In February 2021
Best Places To Travel In March 2021
Best Places To Travel In April 2021
Best Places To Travel In May 2021
Best Places To Travel In June 2021
Best Places To Travel In July 2021
Best Places To Travel In August 2021
Best Places To Travel In September 2021
Best Places To Travel In October 2021